Tennis
Canadian Olympic Medal Count
1
0
0
Sport Overview
Tennis at Tokyo 2020
Venue: Ariake Tennis Park
Competition Dates: July 24-August 1, 2021 (Days 1-9)
Events: 5 (2 men, 2 women, 1 mixed)
Trivia: Test your knowledge!
Olympic tennis features men's and women's singles and doubles tournaments as well as a mixed doubles tournament, which returned to the Olympic program at London 2012 after an 88-year absence.
The basic objective of tennis is to hit the ball with a racket over a net and into the opponent's area. A point is won when the opponent either cannot return the ball or hits it out of bounds upon return.
In the scoring, one point won is "15", two points won is "30", and three points won is "40". The first player to win four points wins a game. If both players have won three points, the score is said to be "deuce" and a player must win a point to take the advantage before they can score the winning point for a game. The first player to win six games and lead by two games wins a set. If a set is tied 5-5, the first player to win seven games wins the set. If a set is tied 6-6, a tiebreak decides the winner.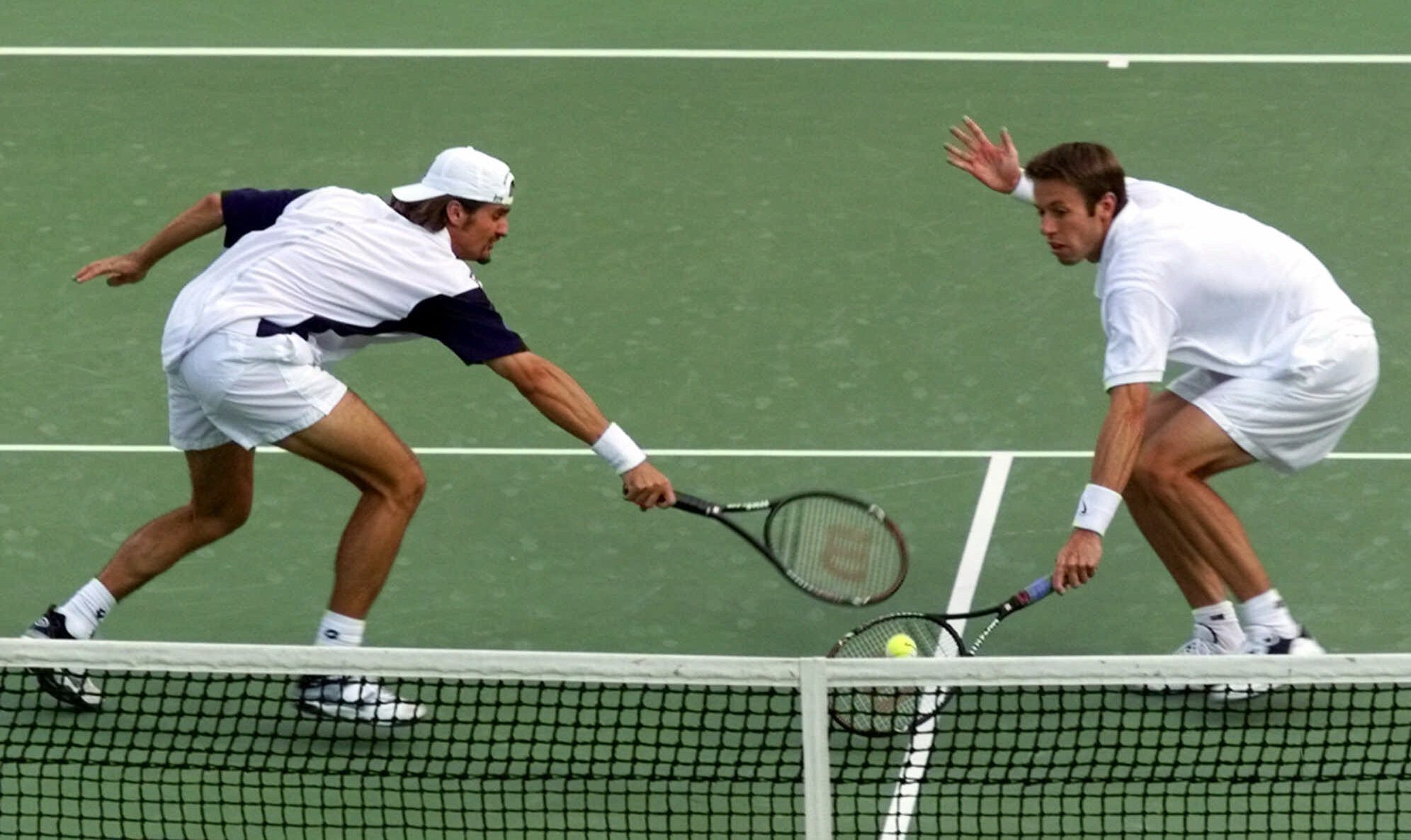 As usual, all women's matches are best-of-three sets. All men's matches are also best-of-three sets, except the gold medal match in singles, which is best-of-five sets, as at the Grand Slams. Mixed doubles is best-of-three sets, but the third and deciding set, if needed, is a ten-point tiebreak.
All of the tournaments are held in single elimination brackets, the singles beginning with a 64-player draw, the doubles with a 32-team draw and the mixed doubles with a 16-team draw.
Canada's Olympic History (Pre-Tokyo 2020)
Canada's lone Olympic tennis medal is the men's doubles gold by Daniel Nestor and Sébastien Lareau at Sydney 2000. Both had left successful partnerships earlier in the year with the goal of winning an Olympic medal. The gamble paid off when they defeated the home favourite "Woodies", Australia's 11-time Grand Slam champions Todd Woodbridge and Mark Woodforde, in four sets. Nestor came close to winning another Olympic medal at Rio 2016, finishing fourth in men's doubles with Vasek Pospisil.
Before final set tiebreaks were introduced at Rio 2016, Milos Raonic was part of a record-setting match at London 2012. He and Jo-Wilfried Tsonga played 48 games in the third set of their second-round match, won 25-23 by Tsonga.
Canadian Medallists
| Event | Athlete | Finish | Games |
| --- | --- | --- | --- |
| Doubles - Men | Daniel Nestor, Sébastien Lareau | Gold | Sydney 2000 |
Teams