Badminton
Sport Overview
Badminton at Paris 2024
Venue: Port de La Chapelle Arena
Competition Dates: July 27-August 5 (Days 1-10)
Events: 5 (2 men, 2 women, 1 mixed)
Trivia: Test your knowledge!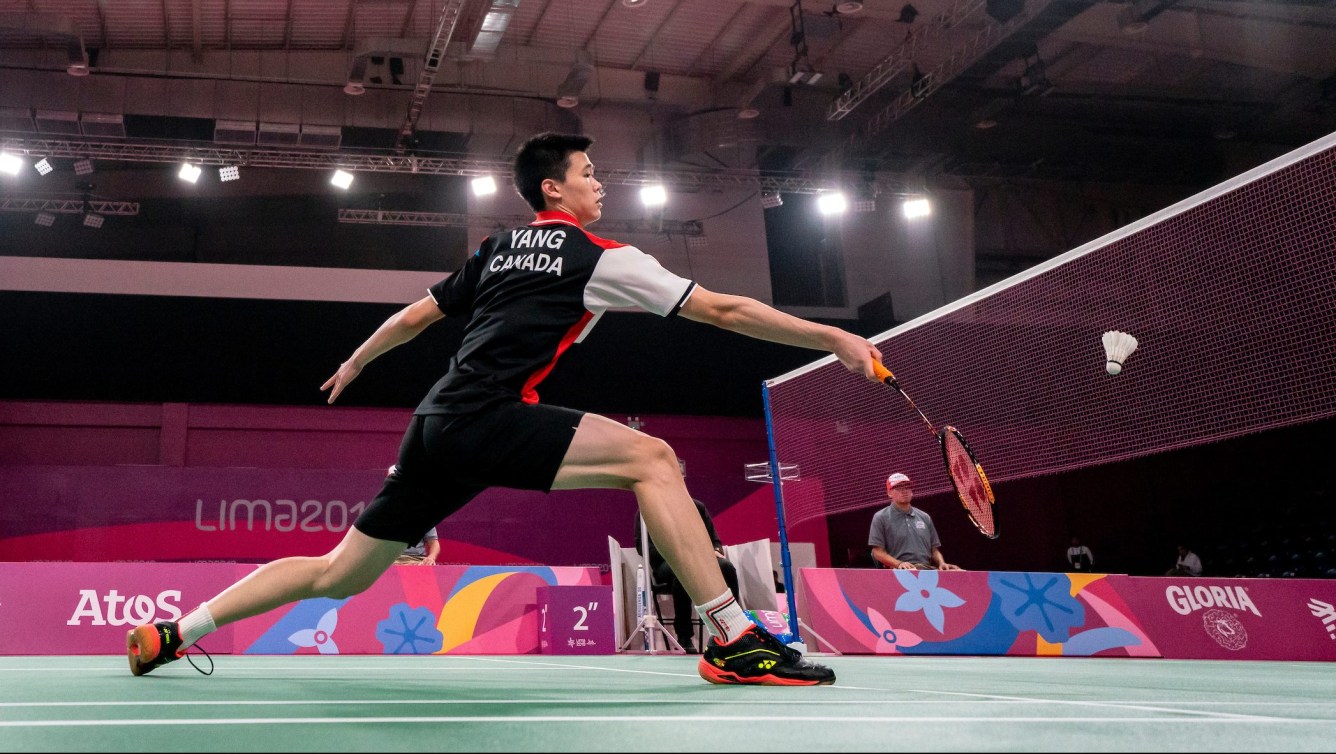 The aim in this racket sport is to score points by hitting a shuttlecock over a raised net and onto the floor of the opponent's court. The five badminton events include men's and women's singles, men's and women's doubles, as well as mixed doubles. All feature two stages of competition: Group Play and Knock-Out.
In the Group Play stage, the players or pairs are divided into groups. In singles, the groups may include three or four players. In doubles, the 16 pairs are placed in four groups of four.
After a round robin within each group, a final overall ranking for each group is established. The highest ranked singles player and top two doubles teams in each group move on to the Knock-Out stage which takes the form of a single elimination tournament draw. The competitions conclude with the semifinal winners playing for gold and silver while the semifinal losers play for bronze.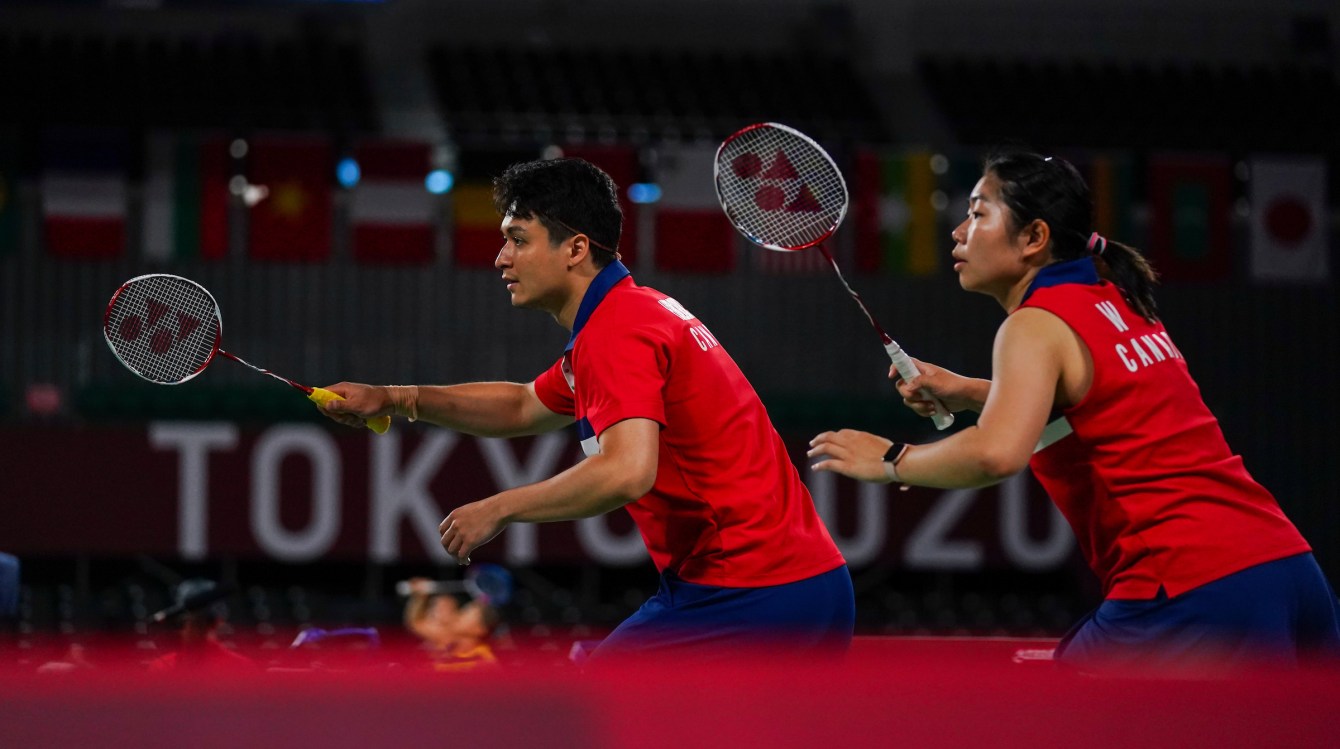 Each badminton match is a best-of-three games, with each game played to 21 points. Badminton uses "rally point scoring", meaning that if the serving side wins a rally, that side scores a point and serves again. If the receiving side wins a rally, that side scores a point and becomes the new serving side.
If the score reaches 20-all, the side that first gains a two-point lead wins that game. If the score reaches 29-all, the winner of the next point wins that game.
Canada's Olympic Badminton History (Pre-Paris 2024)
Canada has not yet won an Olympic medal in badminton, but had a very notable result at London 2012 where Michelle Li and Alex Bruce finished just off the podium in fourth place in women's doubles.
In singles play, four Canadian women have advanced to the Round of 16, most recently Michelle Li at Tokyo 2020. The only Canadian man to reach the Round of 16 was Iain Sydie at Atlanta 1996.
Olympic Badminton History
After being a demonstration sport at Munich 1972 and an exhibition sport at Seoul 1988, badminton became an official Olympic sport at Barcelona 1992 where singles and doubles events for men and women were included. The mixed doubles event debuted at Atlanta 1996.
Teams