Table Tennis
Sport Overview
Table Tennis at Tokyo 2020
Venue: Tokyo Metropolitan Gymnasium
Competition Dates: July 24-30, August 1-6, 2021 (Days 2-7, 9-14)
Events: 5 (2 men, 2 women, 1 mixed)
Trivia: Test your knowledge! 
Table tennis first developed in the late 1800s as an indoor version of lawn tennis. It has been included on the Olympic program since Seoul 1988. At Tokyo 2020, the competition will feature singles and team events for men and women as well as the debut of mixed doubles.
All singles matches are best-of-seven games while mixed doubles matches are best-of-five games. A game is won by the first player or pair scoring 11 points. If both sides reach 10 points, then the game is won by the first player or pair to gain a lead of two points. Through both seeding and preliminary rounds, players are placed into a single elimination tournament, eventually leading to the semifinal winners playing for gold and silver and the semifinal losers playing for bronze.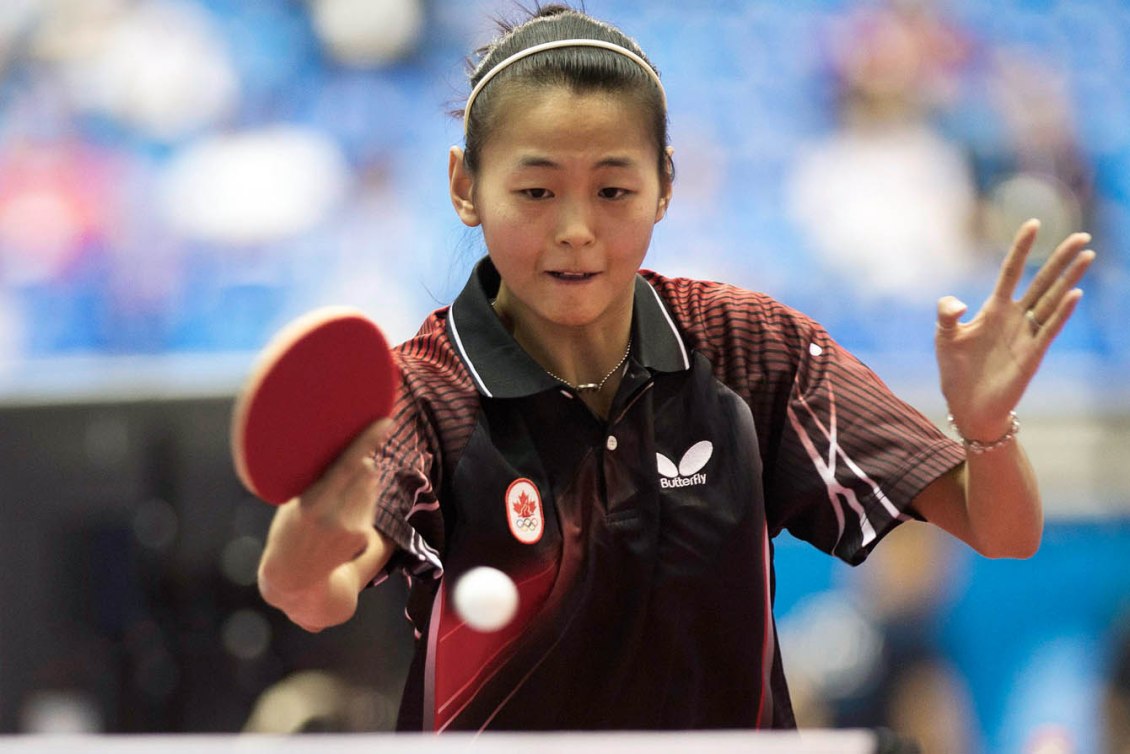 Teams of three players participate in team matches which are called contests. Each contest is best-of-five matches, consisting of four singles matches and one doubles match. Each singles and doubles match within the team competition are best-of-five games. The team competition is also run as a single elimination tournament. The winners of the two semifinals advance to play for gold while the semifinal losers play for bronze.
A table tennis table stands 76cm above the floor and is nearly three metres long and a metre and a half wide. The net over which the ball must travel is just over 15cm high.
Canada's Olympic History (Pre-Tokyo 2020)
Although Canada has never won an Olympic medal in table tennis, a notable moment came from Johnny Huang at Atlanta 1996 where he placed fifth in the men's singles, losing in the quarterfinals.
At Atlanta 1996 and Sydney 2000, Lijuan Geng advanced to the Round of 16 in women's singles.
Teams