Competition: A jump in the right direction with Taylor Henrich
From Canadian Olympic Foundation
The Help Build an Olympian campaign has partnered with six Sochi Olympians. Read their stories to learn about how the performance pillars fueled our athletes to Olympic victory.
Taylor Henrich will always have her place in women's Olympic ski jumping history. On February 11, 2014, the then 18 year old took the first run, becoming one of the first women to compete in the sport at that level. It's a unique claim to fame, but the Calgary, Alberta native doesn't consider herself to be a pioneer in the sport.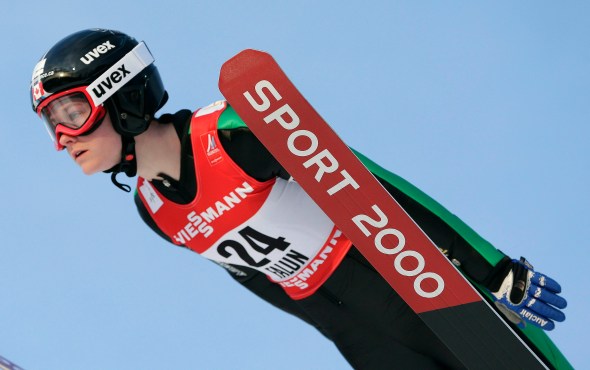 "I feel like we (class of Sochi 2014) got the recognition for being the first female Olympians in our sport, but there were a tremendous amount of women who fought to make the sport competitive for many years," said Taylor.
RELATED: Historic season for Henrich
"The true pioneers are the ladies who were jumping years before I even started, for example Canadian jumpers Katie Willlis, Nata De Leeuw and Zoya Lynch, American jumpers Karla Keck, Jessica Jerome, Lindsey Van, Anette Sagen from Norway, Daniela Iraschko from Austria and Ulrike Grässler from Germany. These are the women who really brought women's ski jumping to the world's attention."
Taylor finished 13th in the women's individual normal hill event at the Sochi 2014 Olympic Winter Games.
Women's ski jumping has seen a major shift in momentum over the past couple of years. Unfortunately in Canada, the funding hasn't followed this trend.
"In Canada, we train in relative obscurity. We really rely on our parents, coaches, a few select sponsors and a group of dedicated volunteers to provide us with support."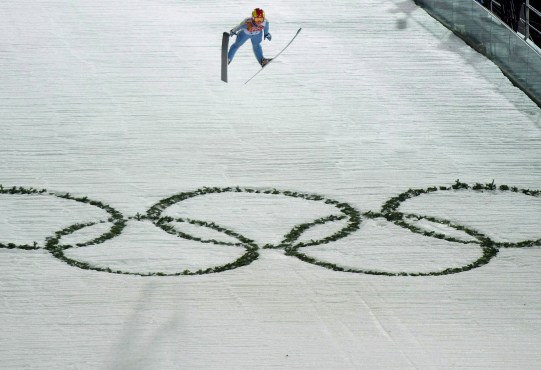 Lack of funds doesn't bode well for a sport where nearly all World Cup events are held overseas. Only two ski jump venues exist in Canada, both are legacy projects left over from Vancouver 2010 and Calgary 1988.
"Canada Olympic Park (COP) in Calgary has really been the only place to ski jump within Canada since I started. Over the past few years, there have been changes made to fix up the K90 which has allowed myself as well as the team to get more jumps in during our training sessions."
In recent years, the crew at COP has modernized the jump to more closely resemble international venues. They've also added a high-speed lift to improve the experience for jump users. Despite these improvements, the international ski jump community tends to consider Calgary's jump to be dated and obsolete. COP has never hosted a World Cup competition and the last time Whistler hosted a World Cup event was in 2009. Consequently, Taylor spends all of her competition season on the road.
"The amount you can travel for competition is based on your ability to pay, and it's these expenses that restrict me from entering as many competitions as I'd like to."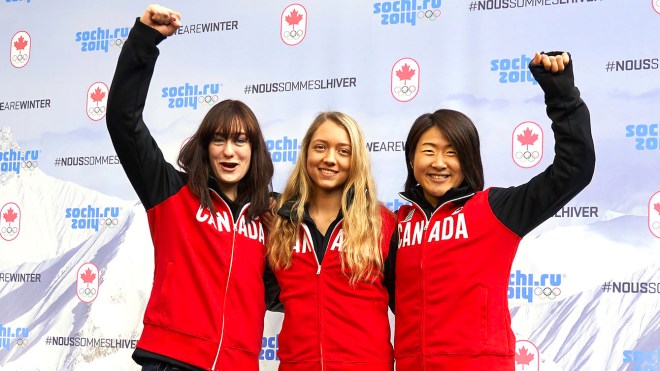 Taylor is responsible for funding the majority of her coaching, training and travel costs. She receives some financial assistance from Rogers Insurance in Calgary and works part time at a bison farm to help cover her expenses. In spite of the financial challenges, Taylor, now 19, is happy and proud to compete in her sport.
For a young woman who doesn't consider herself to be a ski jumping pioneer, Taylor recently set another 'first'. On January 23, 2015 she became the first Canadian woman to capture a World Cup ski jumping medal when she placed third in a normal hill competition in Germany. She followed up that performance with another bronze in Oslo, Norway in March.
Success begets success and in the competitive world of sport funding her podium finishes are a jump in the right direction.