Back to the present – the future of sport tech is here
November 2015: Olympic.ca is exploring the evolution of sport – more stories.
When I think of the future of sports, I have only one question: when are we going to see professional hover-boarding?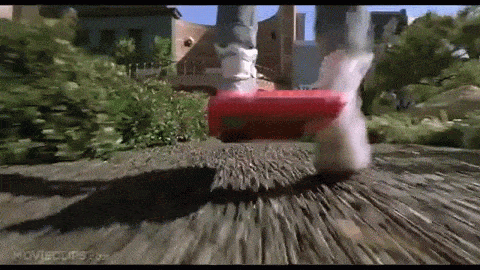 In the cult classic Back to the Future II, Marty McFly and his pal Doc Brown travelled to the futuristic world of 2015, where people flew around on hover-boards. Back in reality, we're nearing the end of 2015 and one of this year's hottest Christmas gifts is…HoverBoards!!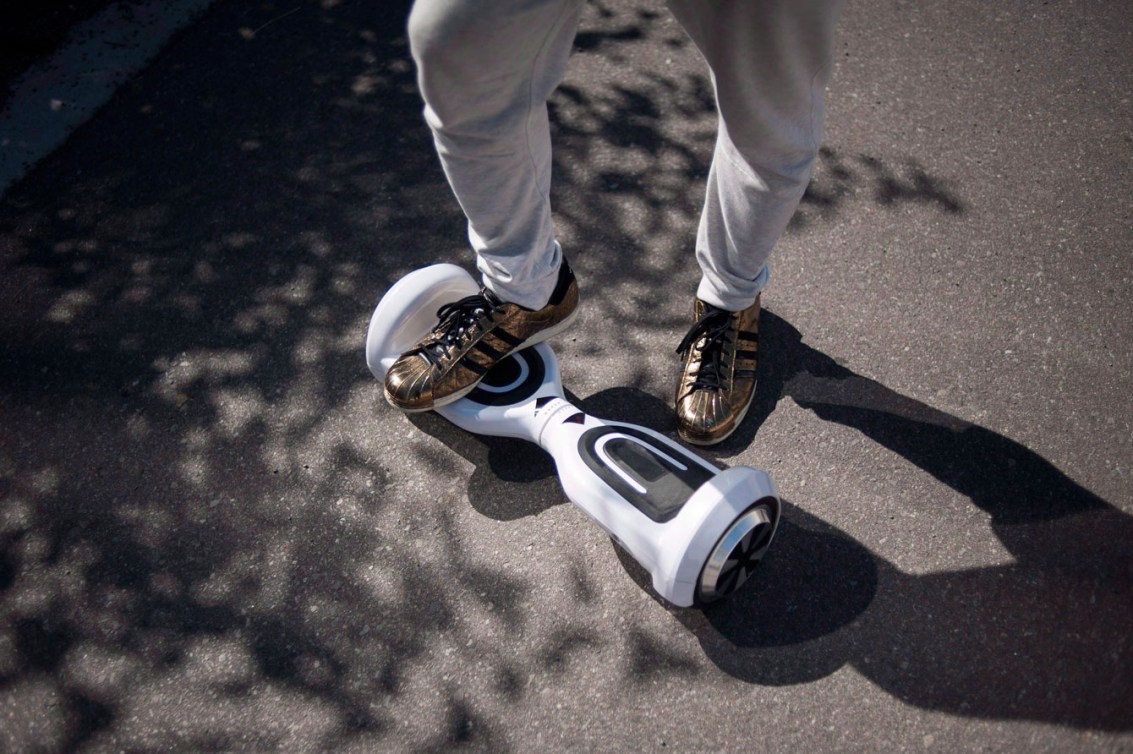 Yup, we've finally reached the future. And while these "hover-boards" are pretty sweet for the public (I swear I want one more than my 11 year-old brother does), there many futuristic advancements in the world of sport as well.
The best athletes in the world now have access to revolutionary tools that have forever changed how they train and compete. Technology has played a massive role in the recent evolution of sports, and not just for the world's upper echelon of athletes.
At the end of the day, we're all athletes and now we can all train like the world's best. Here are some cool gadgets to help you take your game to the next level and show the world who's boss.
The Apps
Health apps
Athletes need to be very diligent about their training and nutrition schedules. If you've purchased a new smartphone in the last couple years, then you probably noticed that it came with a health app standard (If not, download one asap). These apps can keep track of how many steps you take, your food intake and even your heart rate (depending on the phone). Using their data displays, you can easily see when you have been slacking off and when you've been killing it.
Training apps
https://www.youtube.com/watch?v=Rg2AdFYMv0Y
One major advantage that top athletes have is access to high-level trainers. Well you can have a personal trainer too, and for free. There are countless apps from reputable companies (such as adidas MiCoach) that offer preplanned workouts, rep counters, and much more to help you train like a pro.
Sport-specific apps
Need to improve your golf swing? Let Tiger Woods tell you what's wrong. Want to be able to snipe top cheese on command? There's an app for that too. If you hunt hard enough, you can likely find an app to help you train in almost any sport.
The Gear
Activity-tracking accessories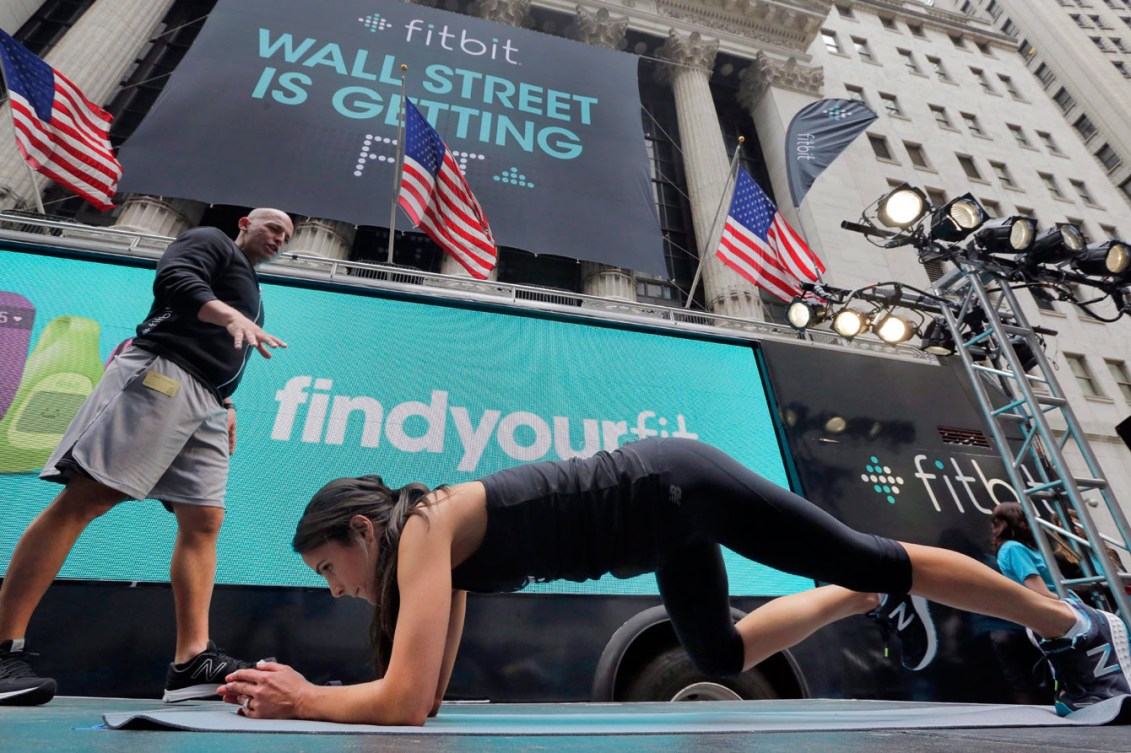 Traditionally, if you see someone looking at their wrist, they are usually checking the time. But nowadays, it is likely that the person is simply checking some stats on their activity-tracking bracelet. Products like Fit Bit, Nike Fuel Band, and the adidas MiCoach watch have the ability to display heart rate, distance travelled and much more with the click of one button.
Footwear technology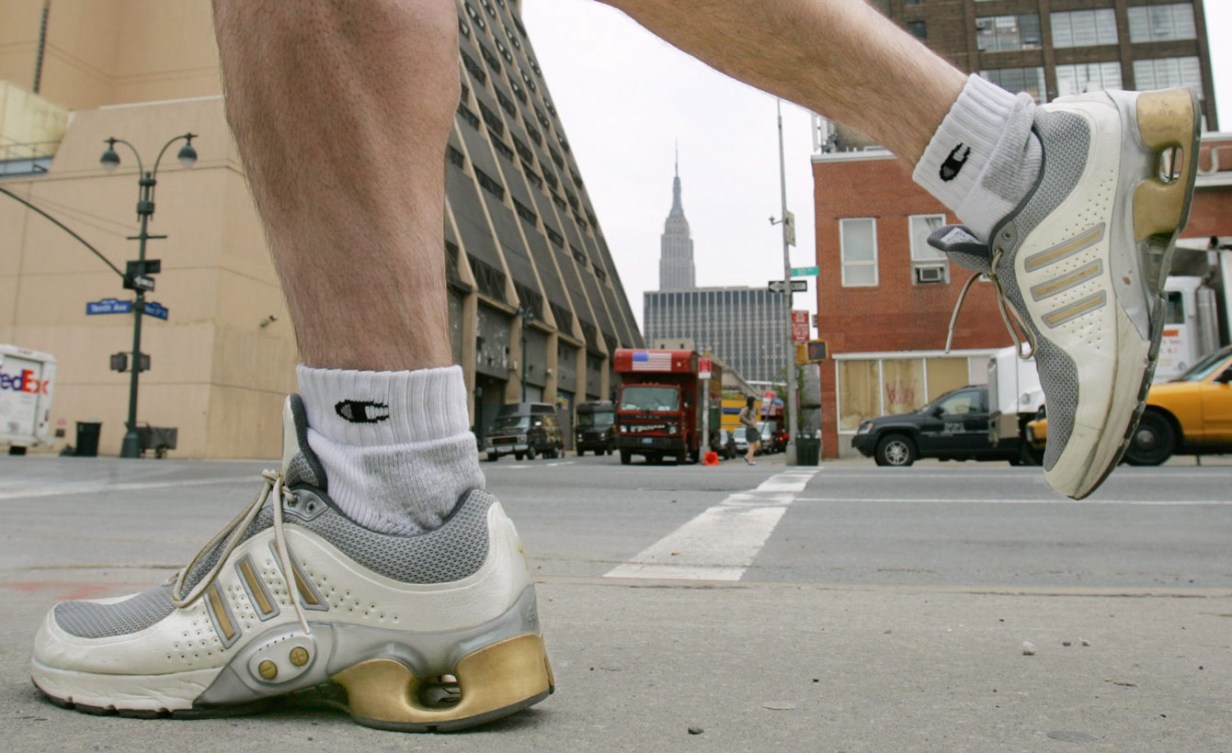 One change that has affected the heart and soles of runners (had to do it) is the improvement of footwear technology over the years. Not only can you find out your proper arch and heel support, but now your shoes can actually give you tips on how to be a better runner. With built-in pressure sensors, your shoes (or socks) can send data to an app on your phone that will tell you distance travelled, foot speed, or even which parts of your foot make contact with the ground.
Eyewear from the future
Skiers and snowboarders may not fly down mountains at the same break-neck speeds as fighter pilots, but now they can use some of their technology. One of the newest innovations in high-performance glasses and goggles is the inclusion of heads-up display. Using this technology, information is projected right onto the lens, giving users information such as speed, elevation, and distance travelled. You can also connect the eyewear with a smartphone to control music, locate friends, and even view incoming calls or text messages. Oakley's newest model, the Airwave, can be seen in the video below.
Muscle-tracking sportswear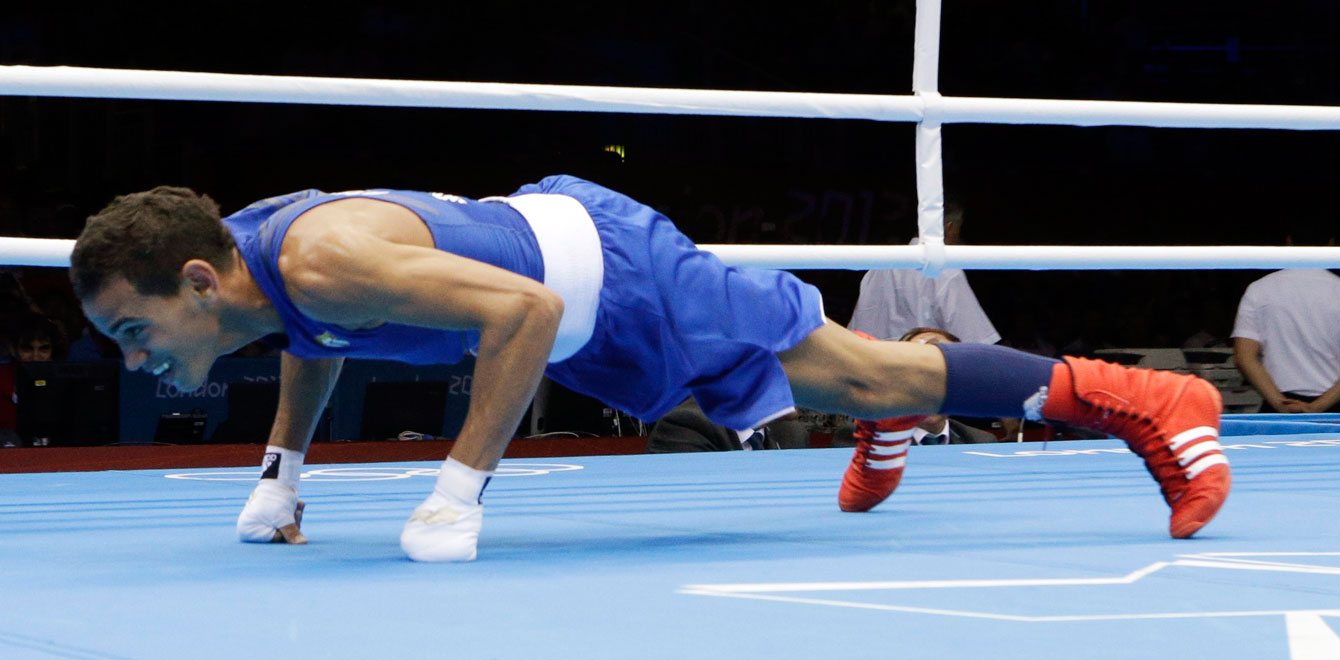 Do you feel like your push ups aren't as effective as they should be? Do you feel like you aren't working all your abs when you do sit ups? Well now your clothes can help monitor your muscle usage and heart rate to improve your workouts. The sensors in the clothes send the data to an app where you can learn which muscles are being over- or under-utilized.
"Smart" Equipment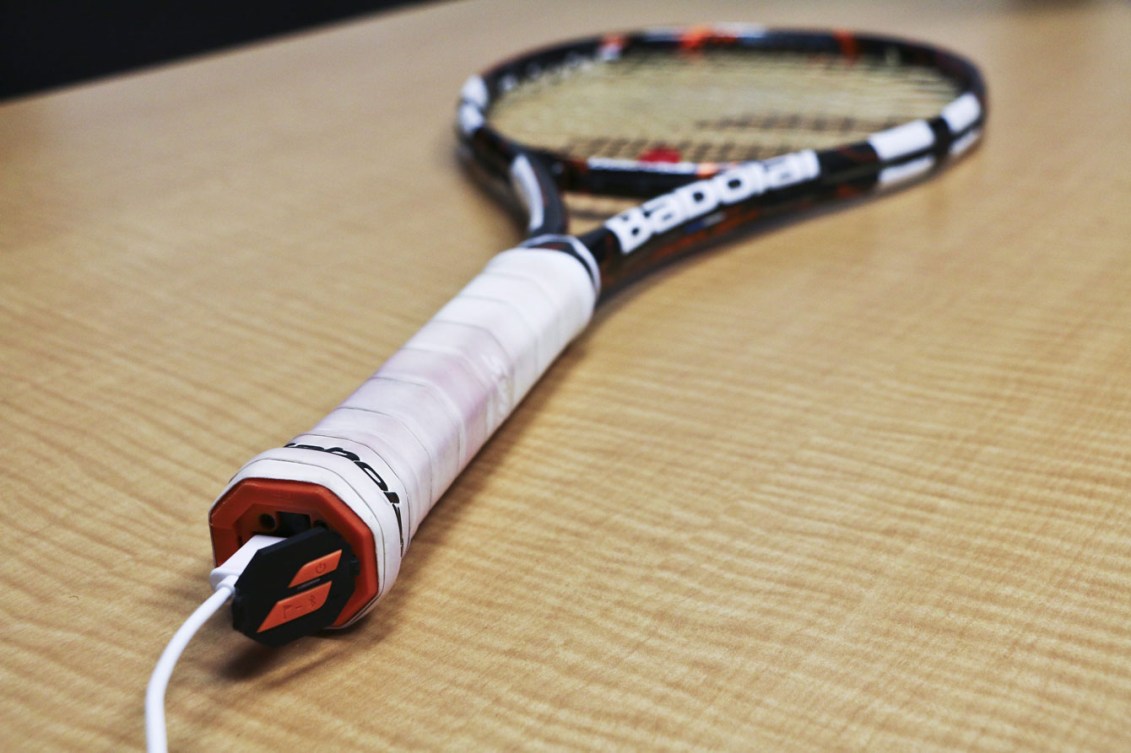 It seems like everything in 2015 is really "smart". We have smartphones, smartwatches and even smartfridges. Now we also have smart sports equipment. Do you want a basketball that keeps track of your shooting percentage, a soccer ball that tells you how hard you kick, a golf club that measures your swing speed, or a tennis racquet that tells you how to put more spin on your backhand slice? How about a jump rope that can increase your vertical? Well all of these technologies exist and soon we'll all be so smart that we won't know what to do with ourselves.
https://www.youtube.com/watch?v=PQYImqXEIcU
The fun stuff
GoPro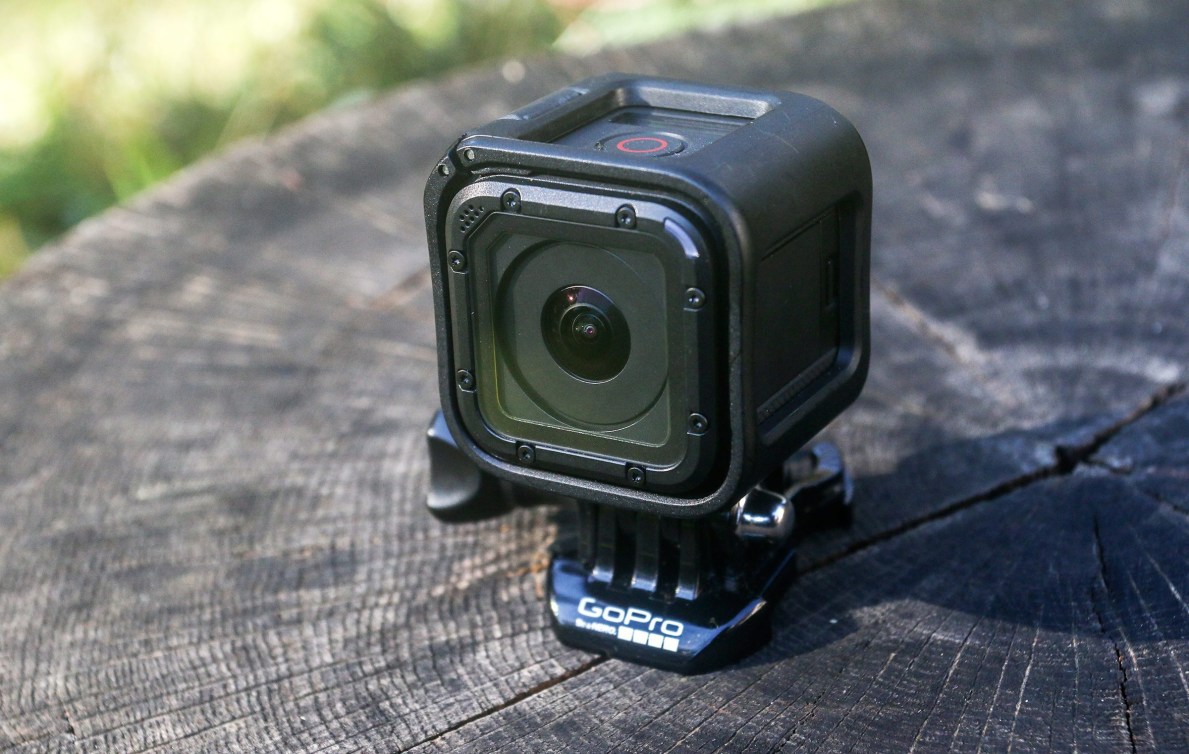 How will the world know you if they can't even see you? GoPros and other portable cameras make filming a breeze. Whether you're pulling off a sweet snowboarding trick, an insane mountain bike descent or even just a run around the block, no one is gonna know how dope it was if you didn't record it. If portability was ever an issue, the new GoPro Hero4 Session is waterproof, under 4cm on the longest side, weighs just over 2.5 ounces and it can even stream live video to a nearby device. Sounds pretty inconvenient if you ask me.
Blasting your tunes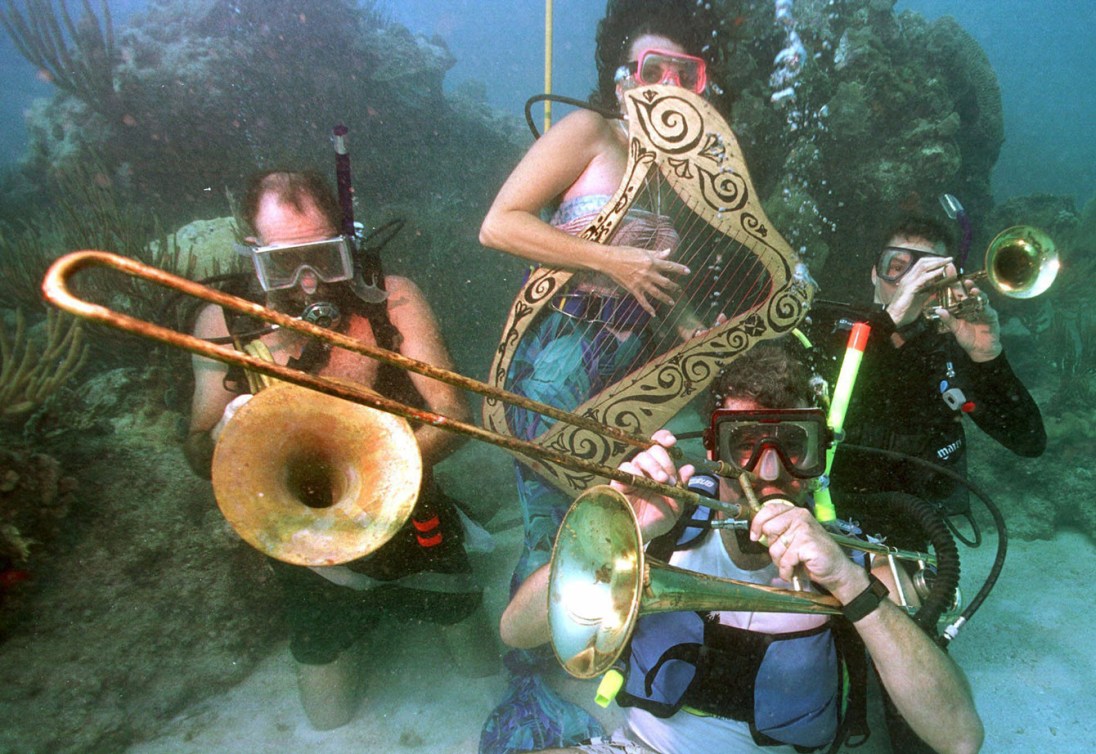 If you've ever watched the X Games, then you've seen athletes slip their earbuds in right before dropping into the halfpipe or slopestyle course. Well now you too can take your music with you wherever and however you compete. Whether you need cordless, waterproof or even headphones that can track your heartbeat, there's a special set of headphones out there to help you train at max volume.
"Playing sports"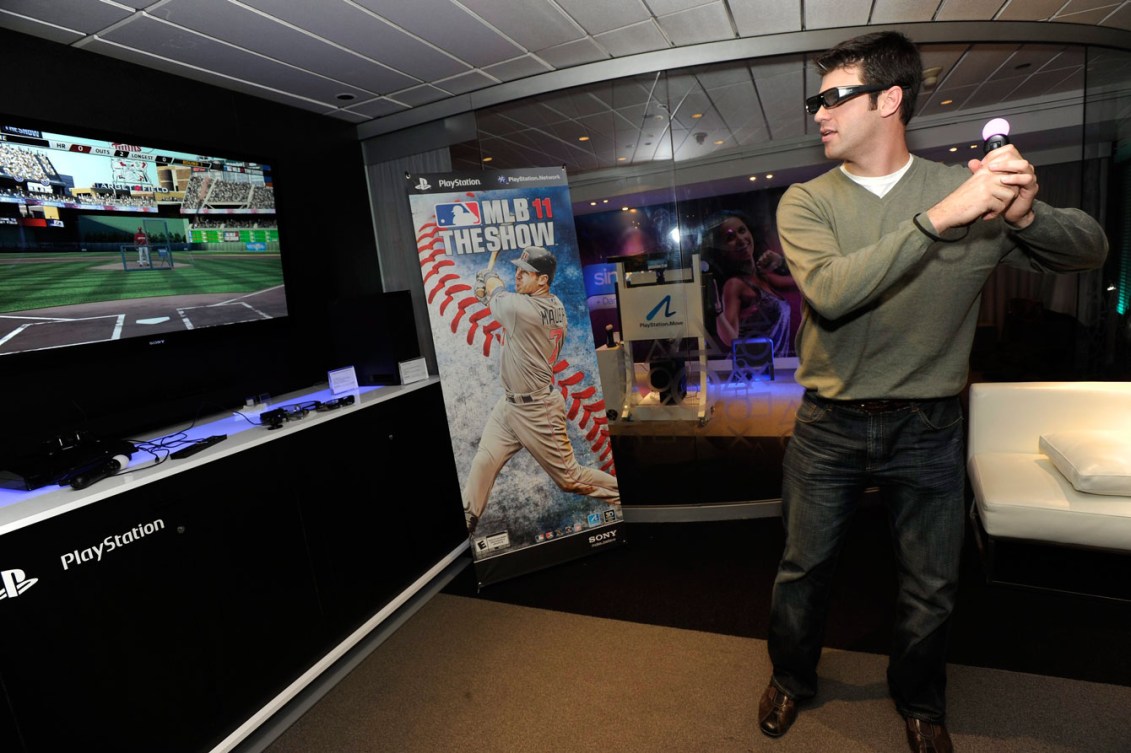 When it's -25°C and snowy outside, it can be hard to get in a round of golf, but thanks to the motion-capture abilities of our new gaming systems, you can now still hit the links. If you have ever played Xbox Kinect, PS Move or even a Wii, then you can attest to how real some sports games can feel. It might sound bizarre but playing these games can help improve some of your real-life skills, such as hand-eye coordination and depth perception. I actually fixed the slice in my golf swing when Mario Golf on Wii told me that I was bending my wrist during my follow-through. Obviously I'm now a scratch golfer.
New Sports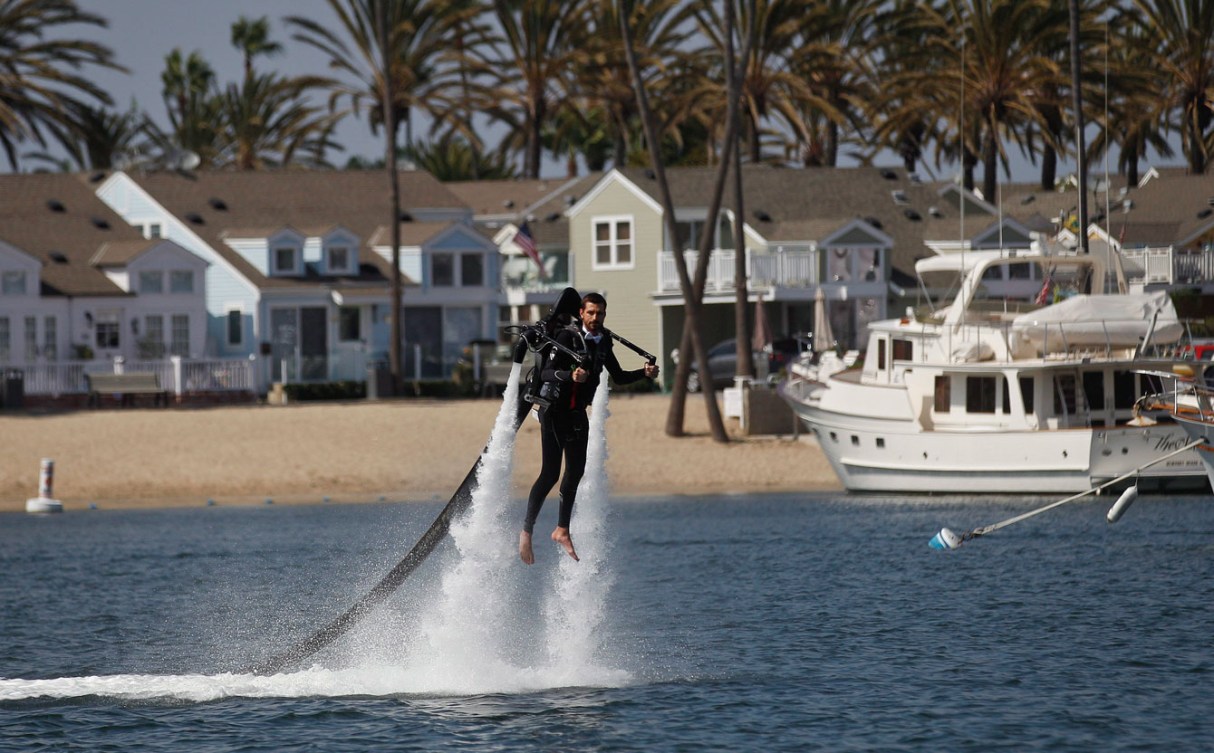 Not only can technology improve how we play current sports, but it can also open the door for new sports altogether. I'm still waiting for the day that we see hover-board races or Flyboard freestyle competitions on TV. Gotta love technology!
Any other cool gadgets that we missed? Let us know on Twitter or Facebook.