Baseball
Sport Overview
Baseball at Tokyo 2020
Venues: Yokohama Baseball Stadium, Fukushima Azuma Baseball Stadium
Competition Dates: July 24-August 5, August 7, 2021 (Days 1-13, 15)
Events: 1 (1 men)
Trivia: Test your knowledge!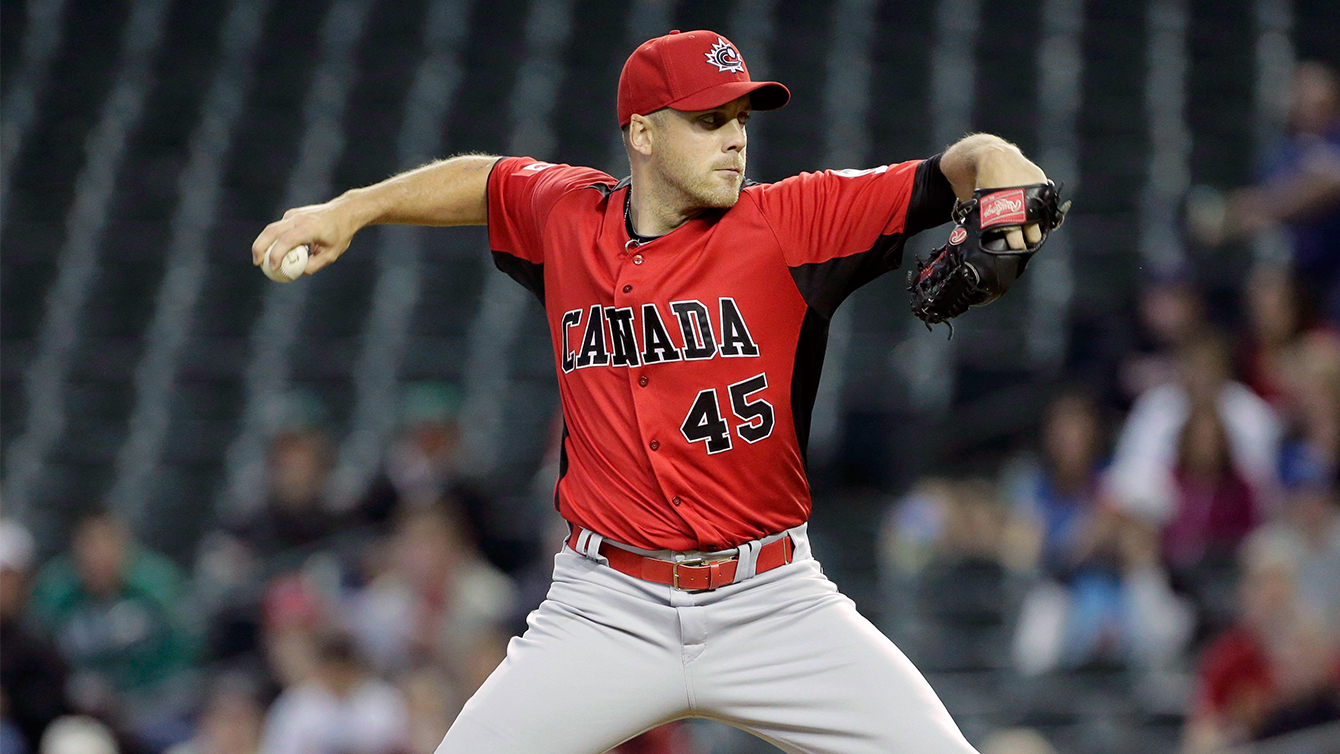 Baseball will make its return to the Olympic program at Tokyo 2020, the result of an initiative that gives organizing committees the chance to include sports which are of great cultural importance or popularity in the host nation. The Olympic tournament for men only will feature six 24-player teams.
In a baseball game, while one team assumes nine defensive positions (three in the outfield, four around the infield bases, catcher, pitcher), the other team sends its own nine players to bat in a pre-determined lineup.
The objective for the batter is to hit the ball thrown by the pitcher and advance around three bases to home plate, scoring a run. When the defending team gets three of the batting team's players out, the teams switch positions. The team with the most runs scored after nine innings of alternating batting and fielding is the winner. If the teams are tied at the end of regulation, as many extra innings as necessary are played until a winner is decided.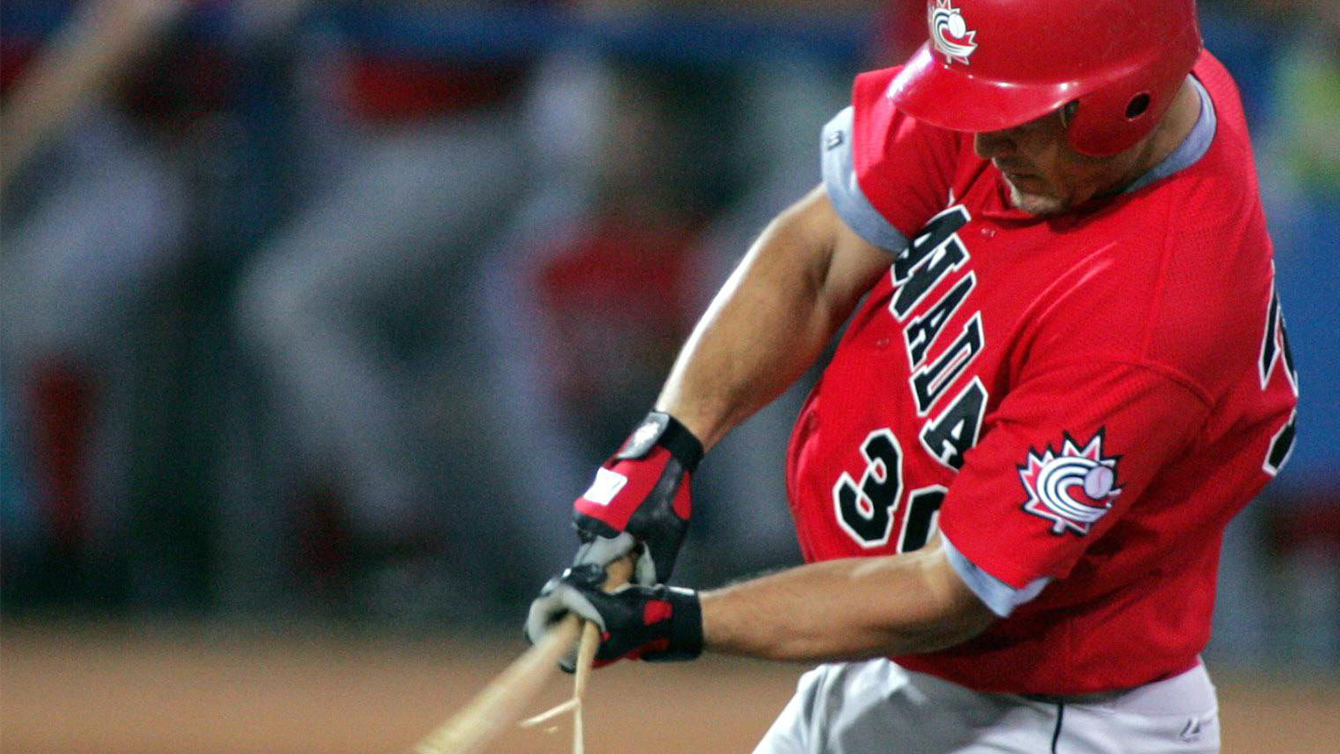 Canada's Olympic History – Pre-Tokyo 2020
Canada played in the last two official Olympic baseball tournaments, finishing fourth at Athens 2004 and sixth at Beijing 2008. Canada has enjoyed great success in recent years at the Pan American Games, winning gold at Guadalajara 2011 and Toronto 2015.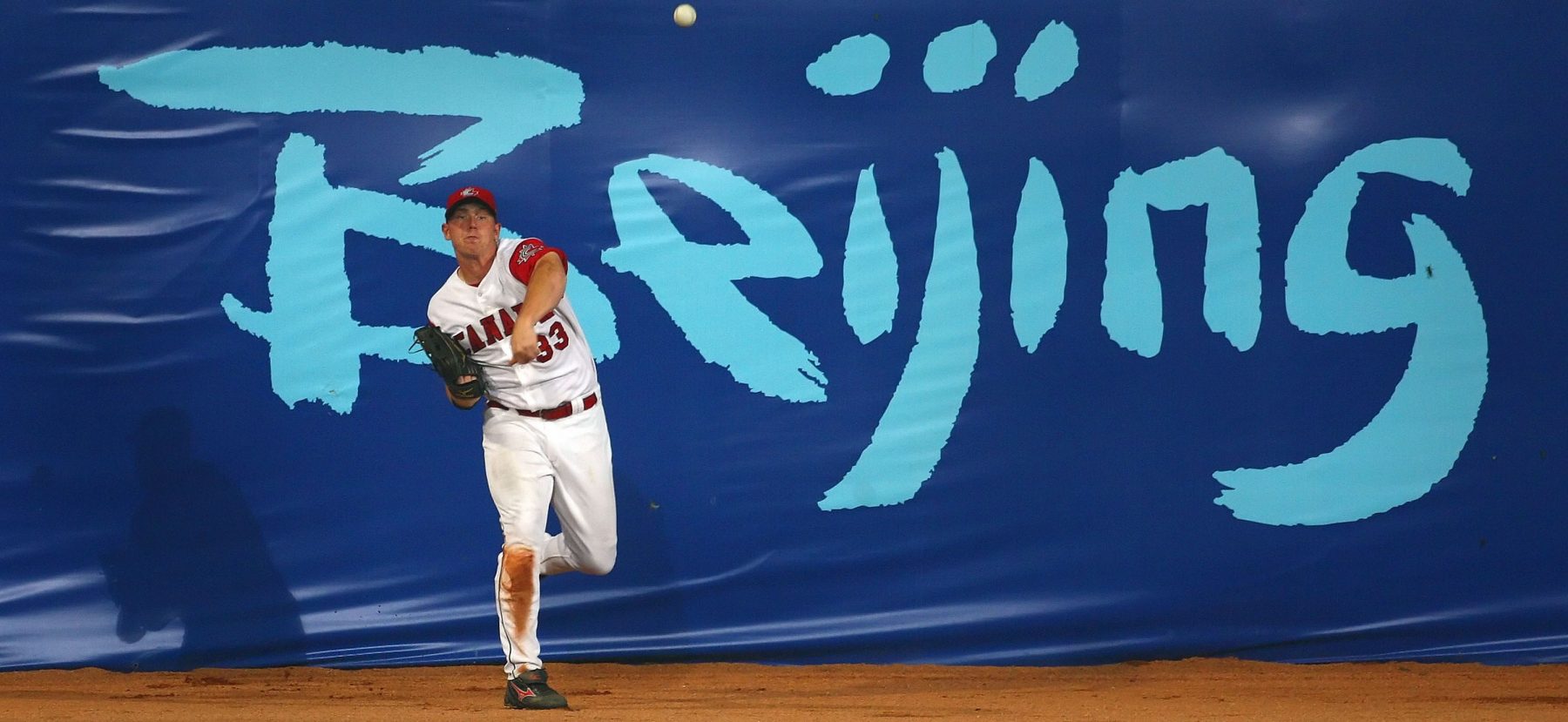 Baseball History
The exact origins of baseball are unclear. Various games featuring a bat and a ball have been played since the 14th century. The official rules of baseball date back to 1845 and are credited to Alexander Cartwright, who one year later organized the first game in the United States. But that came eight years after the first game in North America was played in Beachville, Ontario.
Baseball was a demonstration sport at St. Louis 1904, Stockholm 1912, Berlin 1936, Melbourne 1956, Tokyo 1964, Los Angeles 1984 and Seoul 1988. At those last two Olympic Games, a full tournament was held, rather than just a single game exhibition. Baseball made its official Olympic debut at Barcelona 1992 and was featured in the next four Games before it was removed from the program.
The World Baseball Softball Confederation was established in April 2013 as a joint international governing body for both sports aiming to return to the Olympic program.