Canadian Roundup: Medals, hardware and a world-leading time
With less than four months to Rio 2016, Canadians continued to climb podiums and improve their international rankings this past weekend.
Here's a breakdown of how Canada's summer sport athletes performed.
Rowing
Read: Zeeman golden as Canada collects four World Cup medals
Rowing Canada left its first World Cup competition of the season in Varese, Italy with four medals. Carling Zeeman led the team, winning the women's single sculls and defeating two-time Olympic champion Ekaterina Karsten of Belarus. Canadian rowers also won silver medals in lightweight women's sculls, women's eight and men's quad sculls.
Diving
Read: Divers leave Windsor with eight medals
Canadian divers competed on home soil for the second weekend in a row, this time at the FINA World Series event in Windsor. Over the three-day competition, Canadians brought home eight medals including a gold medal in the final event.
Rugby
Read: Canada women wrap-up Rugby Sevens at home
The women's rugby team won the plate final on Sunday at the World Rugby Sevens Series stop in Langford, BC. The Canadians were undefeated after day one with zero points conceded, but lost to France on day two in the quarterfinals. The squad went on to beat Spain 21-5 to win the plate and finish fifth overall.
Golf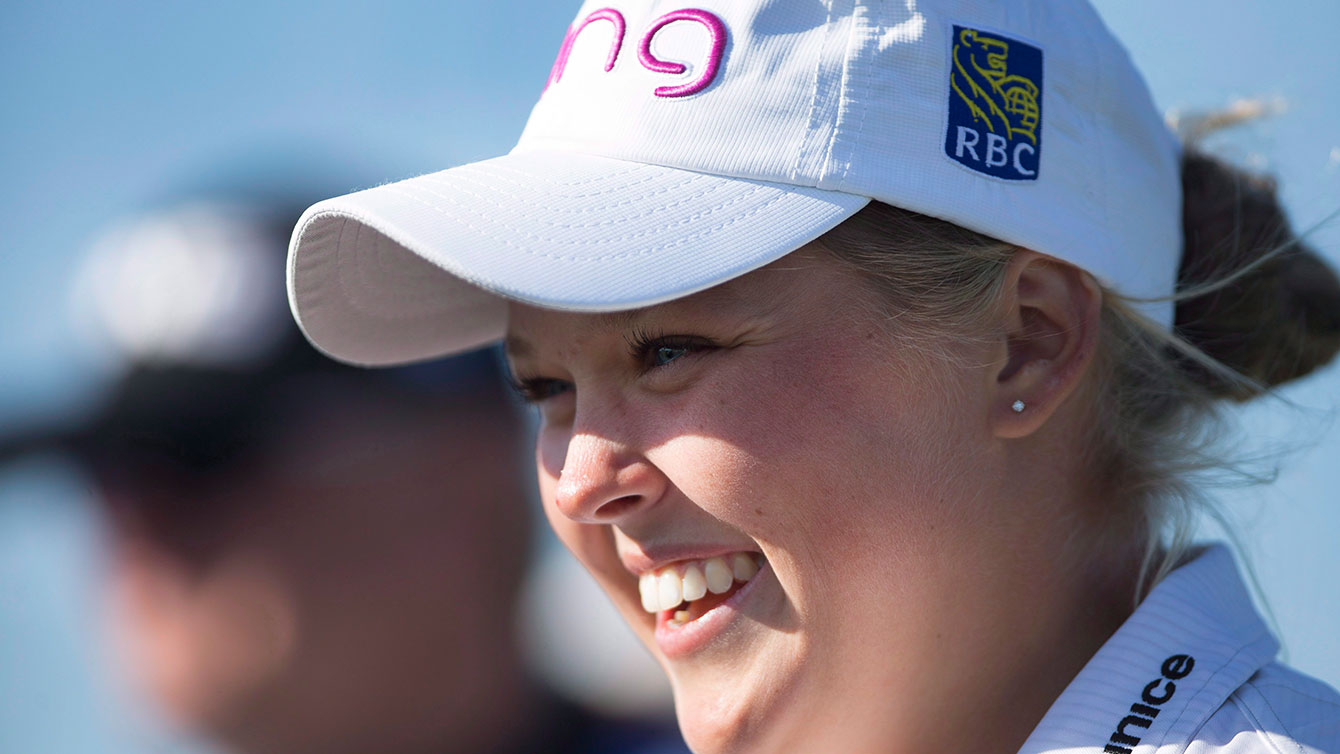 Brooke Henderson registered her seventh straight LPGA top-10 finish Kapolei, Hawaii. The Canadian finished 10th after closing with a 68 to maintain her seventh place in the Women's World Golf Rankings, which will be used to decide Olympic entries on July 11.
Beach Volleyball
Two beach volleyball pairs finished fifth at the FIVB World Tour's Xiamen Open. Ben Saxton and Chaim Schalk, who lost their first match of the tournament in playoffs against Spain, are now ranked 12th in the FIVB Olympic Rankings as Canada's top men's team. That ranking list will close on June 13 to decide Olympic entries. Taylor Pischke and Melissa Humana-Paredes were the only women's team to represent Canada and also finished fifth overall. They are currently Canada's number three team in the Olympic rankings behind Heather Bansley and Sarah Pavan (number 4) and Jamie Broder and Kristina Valjas (number 10).
Artistic Gymnastics
Canada will have just one male artistic gymnast at Rio 2016, following the official Olympic Test Event which also served as the last chance qualifier. Canada had been hoping to a secure one of the four available team berths (five gymnasts), but came up short with an eighth place finish. Germany, Ukraine, Netherlands and France earned the remaining Olympic spots in the men's team event. The Canadian contingent, which included Rene Cournoyer, Scott Morgan, Hugh Smith, Jackson Payne, Ken Ikeda, Sam Zakutney and reserve Anderson Loran, has had to overcome numerous injuries over the last year. That included losing Pan Am Games horizontal bar silver medallist Kevin Lytwyn to a knee injury.
"I think that with our injuries, our team lost too much difficulty in our exercises, and confidence in ourselves," said Tony Smith, National Team Director for men's artistic gymnastics at Gymnastics Canada. "We seemed to replace a team member every month and it took away much of our team spirit. Losing one guy is ok, we can expect that, but losing three guys turned out to be more than we could handle."
Who will fill Canada's lone Olympic spot will be determined by the Canadian coaching staff and announced on June 30. Smith was Canada's top all-around finisher at the Rio test event, placing 49th. Morgan will compete in the vault final, while with qualification not at stake for the Canadian women, Isabela Onyshko advanced to the beam final. Both will be held later on Monday.
Tennis
Read: Slovakia beats Canada 3-2 at Fed Cup
Canada fell to Slovakia 3-2 at Fed Cup World Group two playoff tie in Bratislava. Canada's two points came from Françoise Abanda who defeated Jana Cepelova 7-5, 6-2 and doubles pair Sharon Fichman and Charlotte Robillard-Millette who won 6-3, 0-6, 10-8 over Cepelova and Tereza Mihalikova.
Athletics
Johnathan Cabral became the world leader in the men's 110 metre hurdles, after setting a new personal best of 13.35 seconds at the Mt Sac relays on Saturday, achieving the Olympic qualification standard.