THE CANADIAN PRESS/Robert Skinner
The best of Team Canada's figure skating moments
Figure skating was one of the sports to watch during the first Winter Games in Chamonix 1924. Although this was not the first time that figure skating had been seen at the Olympics. This sport made its Olympic debut at the London 1908 Summer Games and returned once again for Antwerp 1920.
Canada's first figure skating medal was won during Lake Placid 1932. Since then Canada has collected 29 medals in figure skating, most recently the four medals won at PyeongChang 2018, highlighted by a gold medal in the team event by Patrick Chan, Kaetlyn Osmond, Gabrielle Daleman, Meagan Duhamel & Eric Radford, and Tessa Virtue & Scott Moir.
Let's take a look at just some of Canada's most memorable Olympic moments in the sport.
A budding tradition
Montgomery "Bud" Wilson kicked off Canada's history of Olympic success with his performance at Lake Placid 1932. When he claimed bronze in men's singles, he became not only the first Canadian, but also the first North American male to reach the podium in figure skating.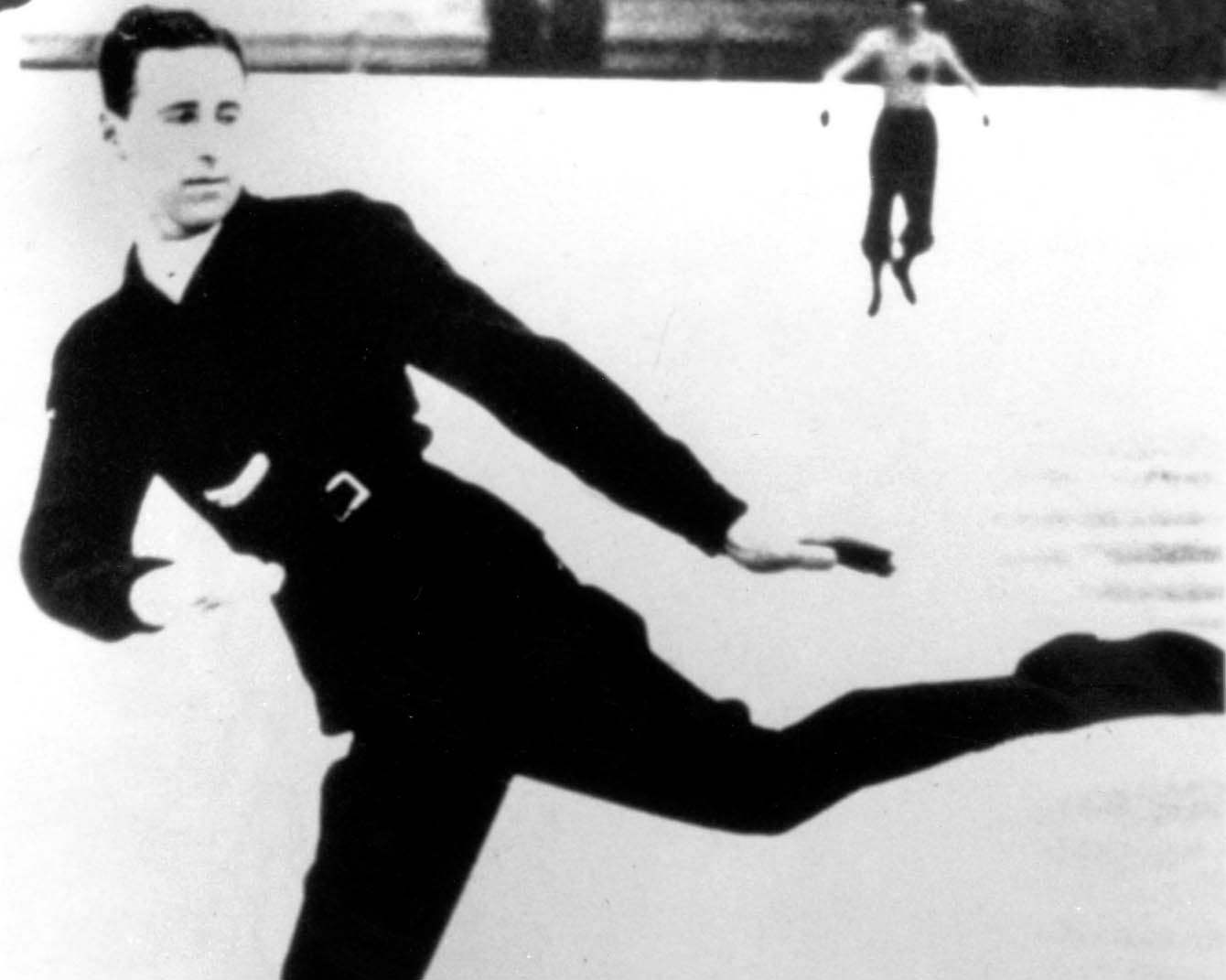 Great Scott!
Barbara Ann Scott was known as Canada's Sweetheart, a title she earned as one of the nation's most decorated, recognizable and beloved athletes through the 1940s and beyond. Perhaps her finest achievement came at St. Moritz 1948, when she won Canada's first-ever gold medal in figure skating.
Don't stop the music
Long before there were Virtue and Moir became Canada's dynamic duo, there were Barbara Wagner and Robert Paul. At Squaw Valley 1960, the pair's performance came to an abrupt halt when their music stopped playing. But that didn't deter them—once the music resumed, so did Wagner and Paul, en route to Canada's first gold in pairs.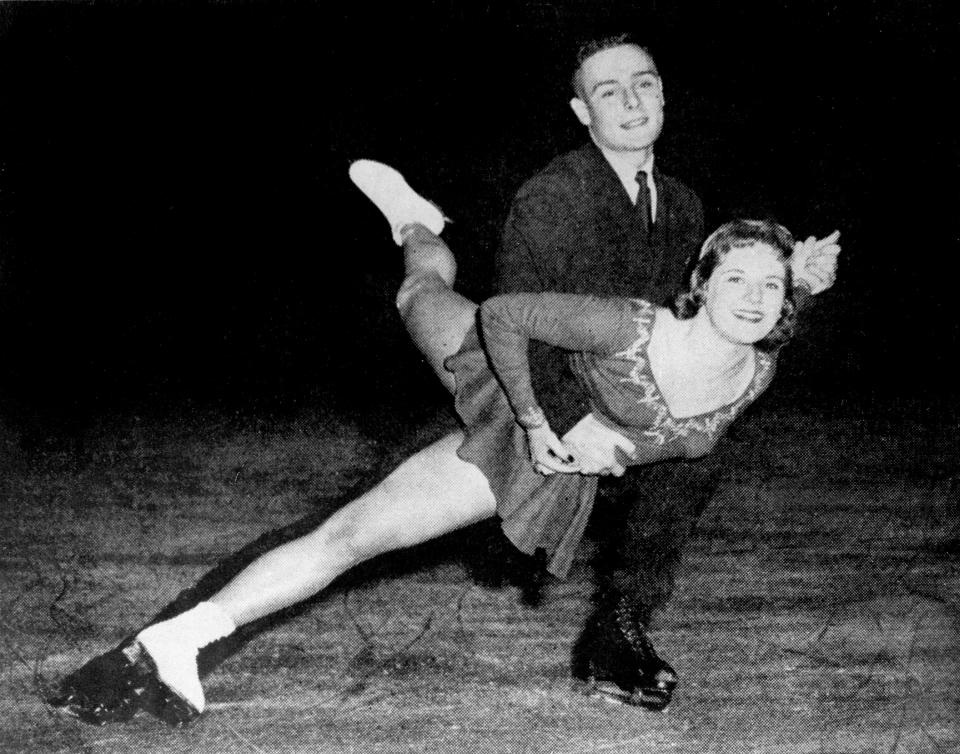 WATCH: Wagner and Paul Prove the Perfect Match
The one and only
If you're talking about Canadian figure skaters who've left a lasting legacy, the name Toller Cranston will undoubtedly come up. His creativity and individuality helped change the sport and inspire countless skaters to come. On the Olympic stage, his finest moment came at Innsbruck 1976, when he won a bronze in men's singles.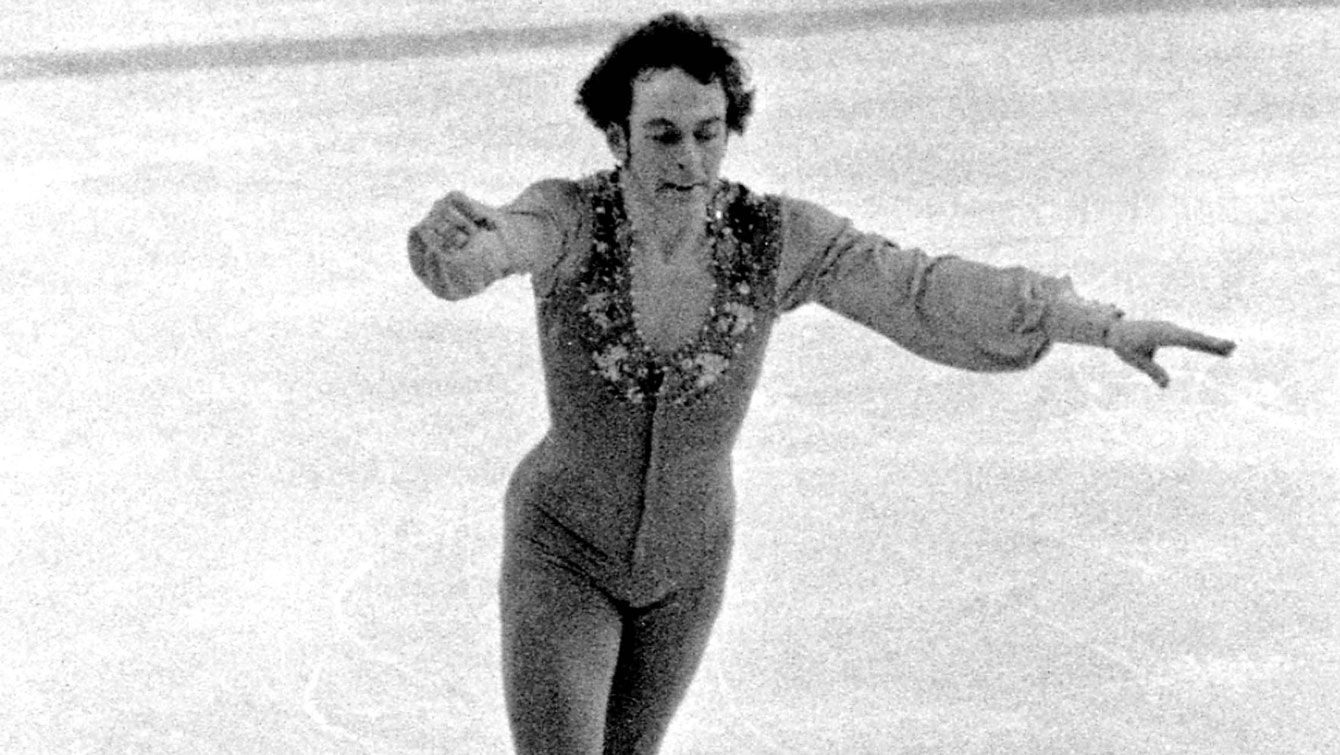 Bringing it home
It's perhaps no coincidence that Canada's best performance in figure skating, to that point, came at Calgary 1988. The country won three medals in three different events, with Brian Orser and Elizabeth Manley each winning silver in the singles events, and Tracy Wilson and Rob McCall winning Canada's first-ever medal (a bronze) in ice dance.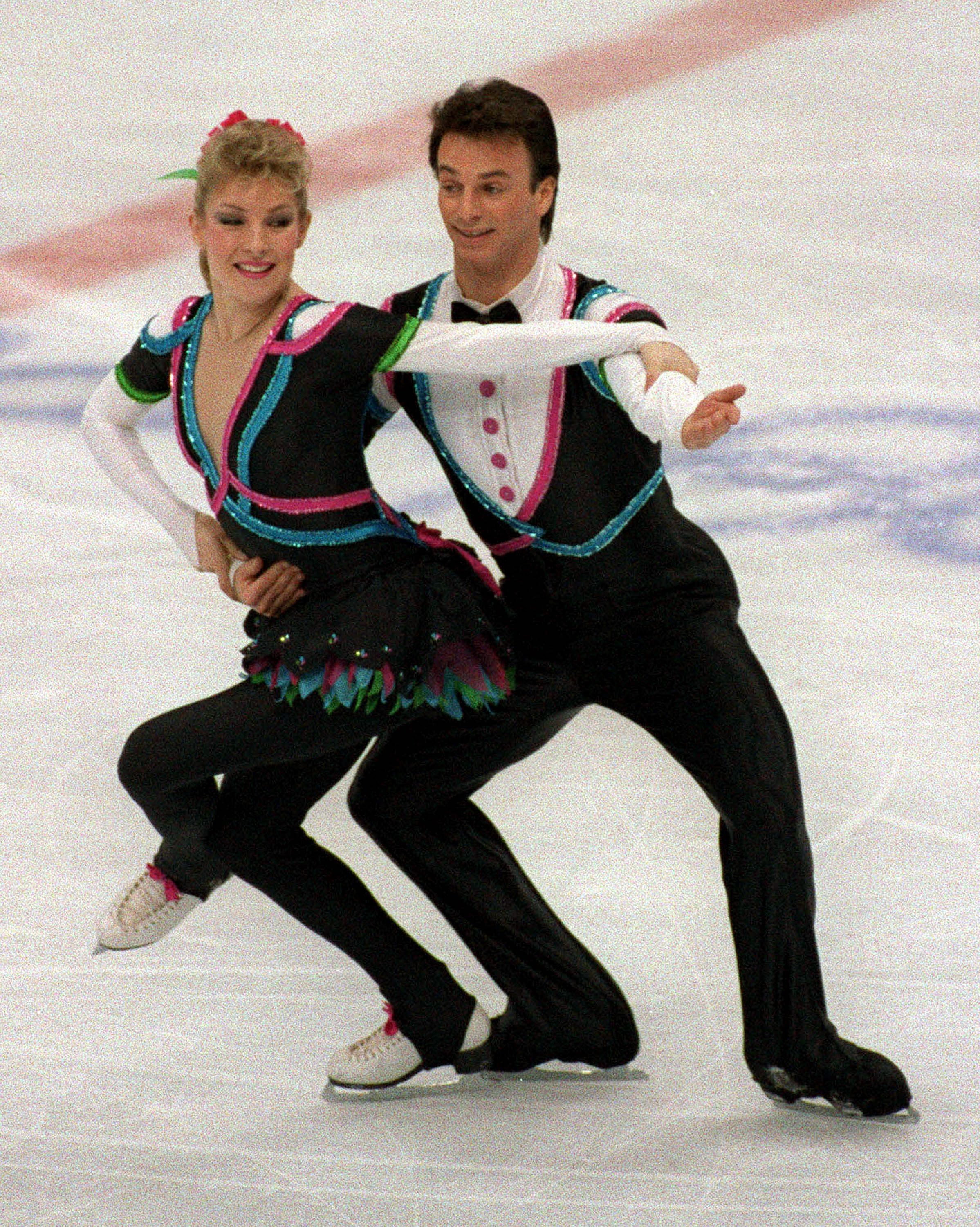 Scandal in Salt Lake City
Jamie Salé and David Pelletier have one of the most memorable gold medals in Canadian Olympic history—even if it didn't come about the way they may have hoped. Despite a seemingly flawless free skate program at Salt Lake City 2002, the pair received the silver medals in a decision that shocked nearly everyone watching. A subsequent investigation into the judges' scoring would lead to Salé and Pelletier being awarded gold medals… as well as leading to important changes to the sport's scoring system.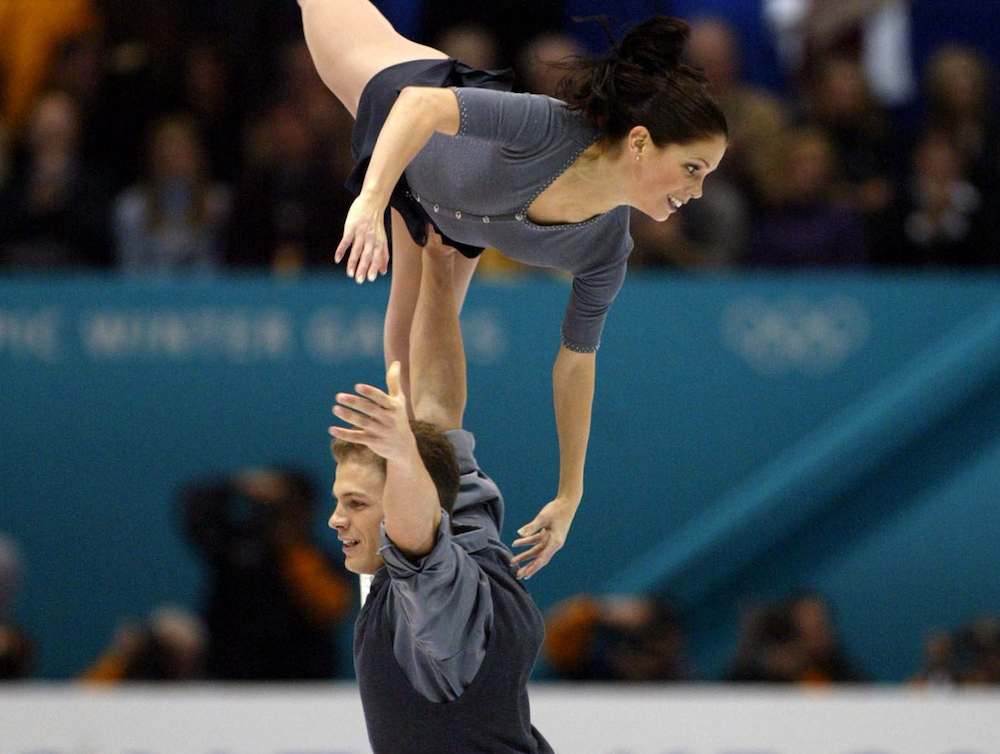 Overcoming tragedy
At Vancouver 2010, Joannie Rochette reminded the world of how courage and resilience in the face of adversity can lead to truly remarkable things. Just two days before she was set to compete, she learned of her mother's sudden and unexpected death. Despite the tragedy, she skated a personal best in the short program and finished with a bronze medal to her name—in honour of her mom.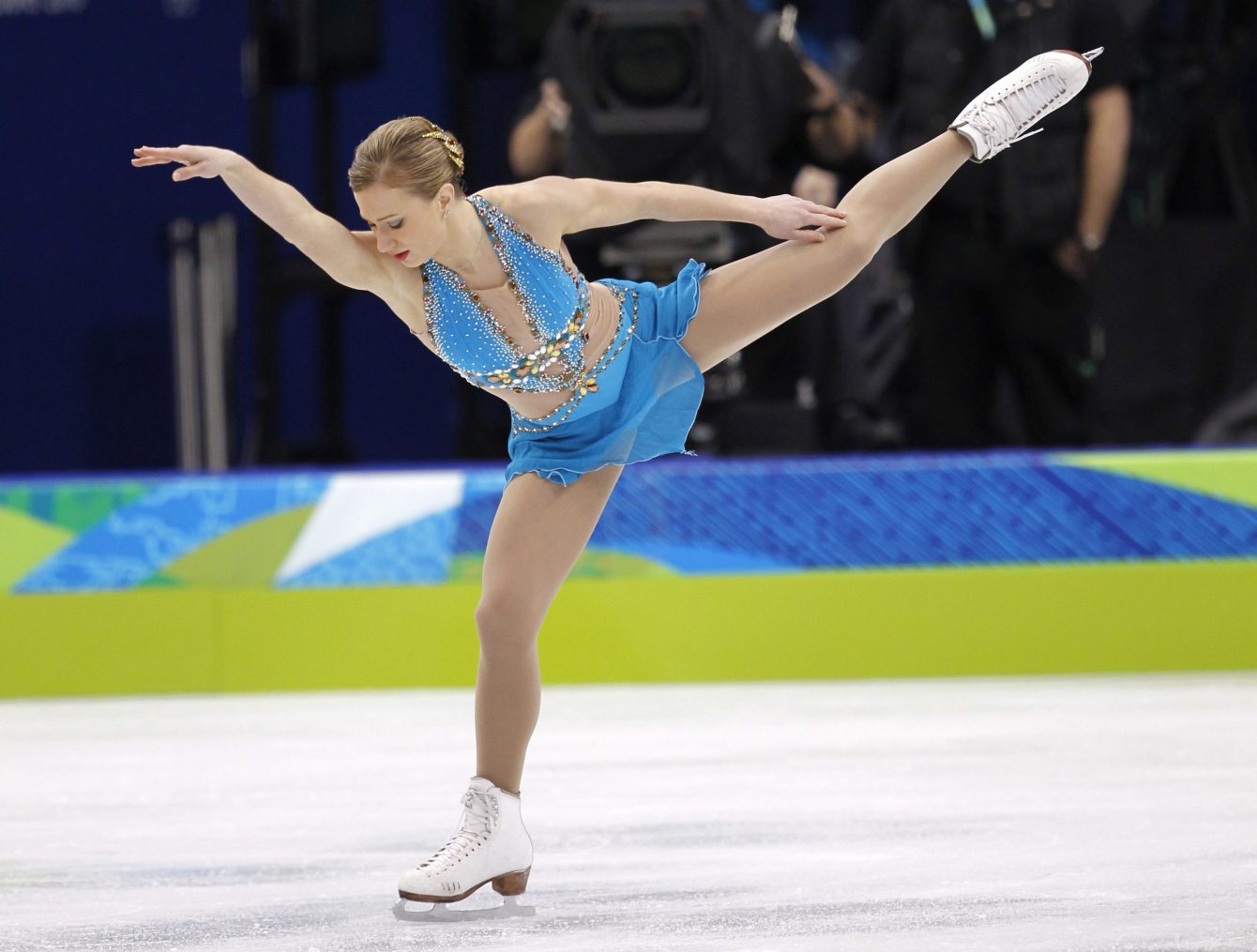 The most decorated figure skaters in Olympic history
At Vancouver 2010, Tessa Virtue and Scott Moir were Canada's hopes for ice dance gold. Despite leg pain for Virtue and not being able to complete a full practice of their programs, the two Canadians won their first Olympic title, and on home soil no less. They were also the first North Americans and the youngest skaters in history to win gold in ice dance.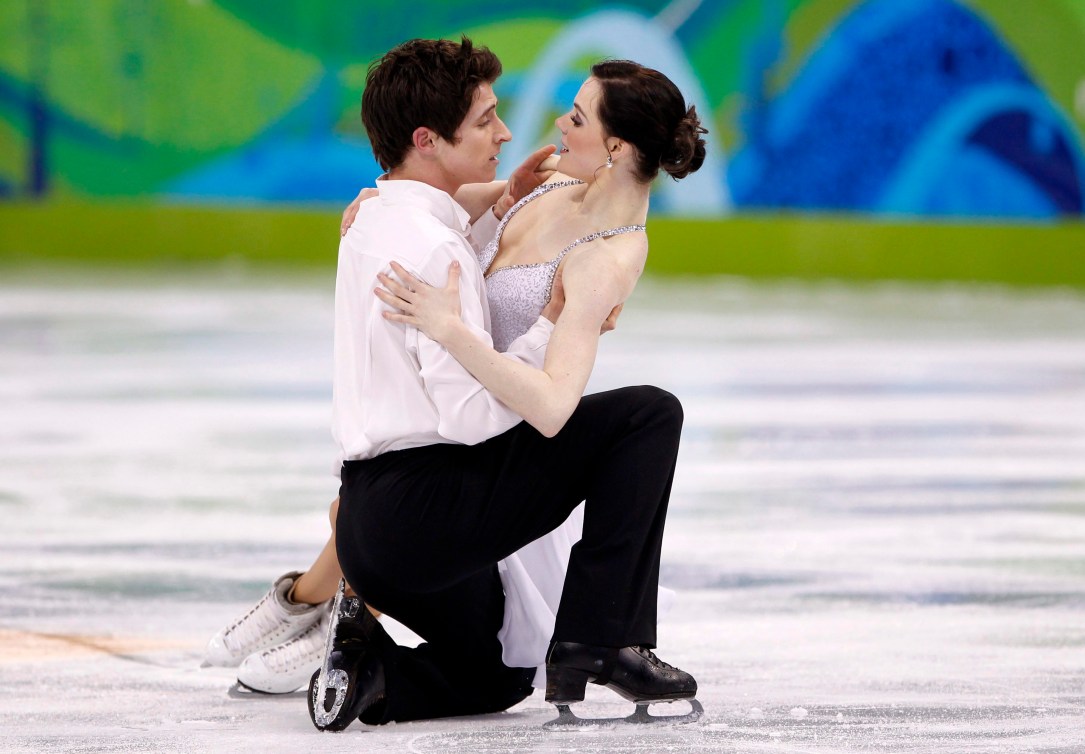 After a silver medal at Sochi 2014, Virtue and Moir were Canada's flag bearers during the opening ceremony for PyeongChang 2018. The Canadian team was aiming for gold for their last appearance at the Olympic Games. With a slight lead over their nearest competitors after the short program, Virtue and Moir completed a flawless free program that allowed them to total a score of 206.07 points, a world record.
Virtue and Moir left their mark around the world by becoming the most decorated figure skaters in Olympic history with 5 medals – 2 gold and 1 silver in ice dancing, and 1 gold and 1 silver in the team event.
A solid team
In the team event at Sochi 2014, the Canadians took home the silver medal. Four years later, at PyeongChang 2018, the Canadian team of Meagan Duhamel and Eric Radford, Virtue and Moir, Patrick Chan, Kaetlyn Osmond and Gabrielle Daleman had only one goal – to win Olympic gold. Their preparations paid off as they were dominant from start to finish. They finished the event with 73 points – 7 points ahead of their closest competitor. This was Canada's first figure skating gold medal since Virtue and Moir won at Vancouver 2010.
Meagan Duhamel and Eric Radford of Canada perform in the pair skating short program team event at the 2018 Winter Olympics in Gangneung, South Korea, Friday, Feb. 9, 2018. (AP Photo/Bernat Armangue)

Team Canada's figure skating duo of Tessa Virtue and Scott Moir perform their routine during the Ice Dance team event on the Gangneung Ice Arena surface at the Pyeonchang Winter Olympics, in Gangneung, South Korea, Monday, February 12, 2018. COC/David Jackson

Team Canada's Patrick Chan skates in the men's single free skate at the PyeongChang 2018 Olympic Winter Games in Korea, Saturday, February 17, 2018. THE CANADIAN PRESS/HO – COC – Jason Ransom

Team Canada's Kaetlyn Osmond performs during the Team Event – Ladies short program at the PyeongChang 2018 Winter Olympic Games at Gangneung Ice Arena on February 11, 2018 in Pyeongchang-gun, South Korea. (Photo by Vincent Ethier/COC)

Team Canada's Gabrielle Daleman performs her routine during the ladies single figure skating team competition on the Gangneung Ice Arena surface at the Pyeonchang Winter Olympics, in Gangneung, South Korea, Monday, February 12, 2018. COC/David Jackson

Team Canada's figure skating team of Patrick Chan, Gabrielle Daleman, Kaetlyn Osmond, Meagan Duhamel, Eric Radford, Tessa Virtue and Scott Moir celebrate after winning the Team Skating gold medal on the Gangneung Ice Arena surface at the PyeongChang Winter Olympics, in Gangneung, South Korea, Monday, February 12, 2018. (Photo by COC/David Jackson)

Team Canada figure skaters Patrick Chan, Gabrielle Daleman, Kaetlyn Osmond, Meagan Duhamel, Eric Radford, Tessa Virtue and Scott Moir with their gold medals from the team event Photo: COC/Jason Ransom