Photo by: Leah Hennel
Pride Month 2020: Team Canada Events, Activities and Discussions
In celebration of Pride Month, Team Canada has collaborated with Egale Canada, Pride Toronto and You Can Play to bring virtual discussions and activities to you at home.
The Canadian Olympic Committee (COC) strongly believes that creating safer and inclusive environments for LGBTQ+ helps ensure that all students, athletes, spectators, and coaches can be who they are and enjoy their love of sport.
RELATED: What is Team Canada's One Team Program?
We welcome all to get involved this month as One Team. Let's learn together, discuss, and get moving in celebration of Pride. Remember to 'Be Proud', 'Be Olympic' and 'Be You'.
One way you can show your Pride is to save these Team Canada wallpapers to your computer or phone.
Weekly Events
Monday Movie Night!
Beat the Monday Blues by starting the week off on a positive note with some of the best sports movies of all time! Be sure to stay caught up on our weekly movie recommendations.
Workout Wednesdays
Celebrate Pride with a Team Canada fitness class! The COC is teaming up with Pride Toronto to bring fitness directly to you at home. During Pride month, catch the live stream workout every Wednesday from 12:30 p.m. to 1:30 p.m. ET, followed by an online Q&A with Team Canada athletes.
Be on the look out for more information leading up to each Wednesday!
Fridays are for live Team Canada Champion Chats
The Team Canada Champion Chats (TCCC) is a nation-wide live chat that features Team Canada Olympic and Paralympic athletes sharing their journeys and experiences. They will focus on themes that encourage a growth mindset, such as reducing stress, staying mindful and having fun.
TCCC is a program designed to empower youth to embrace challenges, prioritize mental health and achieve goals within their school, home and community.
Sunday Reservations to the Egale Initiatives
The COC's partner Egale has Sundays scheduled with celebrating #PrideInside, drawing the line on transphobia in schools, and getting active the LGBTQI2S Movement Routine. See the full list below.
Athlete to Athlete Series
From mid-June to July, Sportsnet, in collaboration with the COC, will bring fans weekly editorial content. Discussions between athletes will be held on a variety of topics currently affecting Team Canada athletes, one of which is certainly Pride.
Save the Date!
June 4: Cool Down with Meaghan Mikkelson
Head to @CTJumpstart on Facebook, Instagram or Twitter to join the fun.
June 6: National Health and Fitness Day
Share a photo of how you are celebrating! Be sure to tag #NHFD2020 in your posts so we can see.
June 7: We're Celebrating #PrideInside
Having Pride inside won't stand in the way of the celebration! Check out @TeamCanada to see the fun activities we have planned.
June 11: Workshop for educators and coaches with Physical and Health Education Canada
A great resource for many, this workshop will be about supporting LGBTQ+ youth in the classroom or on the field. It is set be hosted by Eric Radford.

 
RELATED: Becoming comfortable in your own skin by Eric Radford
June 14: Draw the line on Transphobia in Schools
How can you get started? We'll give you the resources to help prevent and intervene in instances of transphobia. Head over to Team Canada's Twitter, Instagram or Facebook page to join in on the conversation.
June 18: COC/You Can Play Virtual Panel Discussion
June 21: Team Canada Celebrates National Indigenous Peoples Day!
Over the decades, Indigenous athletes have contributed greatly to our legacy at the Olympic Games. Let's discuss those who have distinguished themselves with their journey through sport.
June 22: Follow the Leader with Benoît Huot
Head to @CTJumpstart on Facebook, Instagram or Twitter to join the fun.
June 23: Celebrate Olympic Day!
Olympic Day is held annually on June 23rd to commemorate the birth of the modern Olympic Games. It highlights the need to maintain a healthy active lifestyle while living the Olympic values: excellence, friendship and respect.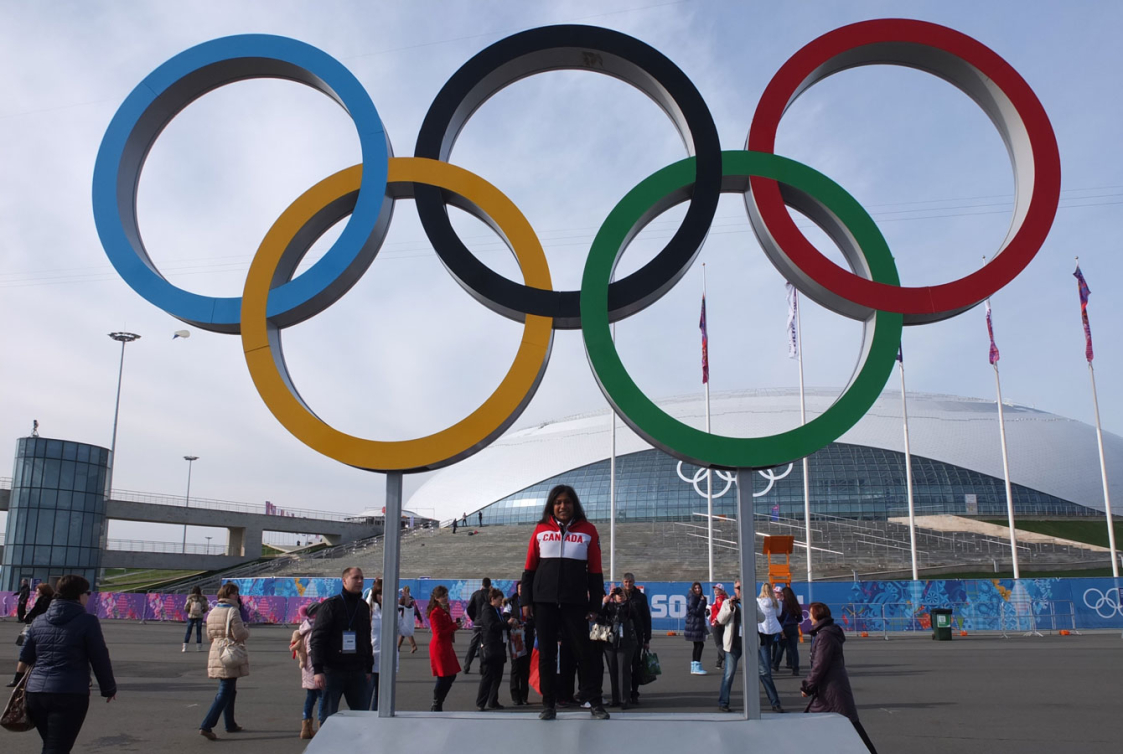 June 25: It's time to end anti-LGBTQ+ Cyberbullying
Through strategies for prevention, we as a society can work towards tackling anti-LGBTQI2S cyberbullying within our communities.
June 28: Time to get active with Egale's LGBTQI2S Movement Routine
EGALE has turned LGBTQI2S into a fitness acronym, so time to get up and get moving!
Additional daily activities and fun resources will be shared in celebration of Pride Month. Follow Team Canada on Twitter, Instagram and Facebook to stay connected.