THE CANADIAN PRESS/Jeff McIntosh
Team Canada claims silver in women's team sprint at Beijing World Cup
In their first race together this season, Brooklyn McDougall, Ivanie Blondin and Maddison Pearman secured the silver medal in the women's team sprint event at the ISU Long Track Speed ​​Skating World Cup in Beijing, China. This is the second World Cup competition of the season.
Overcoming a slow start, the trio finished the three-lap sprint with a time of 1:28.76 to secure their spot on the podium. They finished 1.02 seconds behind the gold medalists from the Netherlands (1:27.74). Poland completed the podium in the bronze medal position (1:29.09).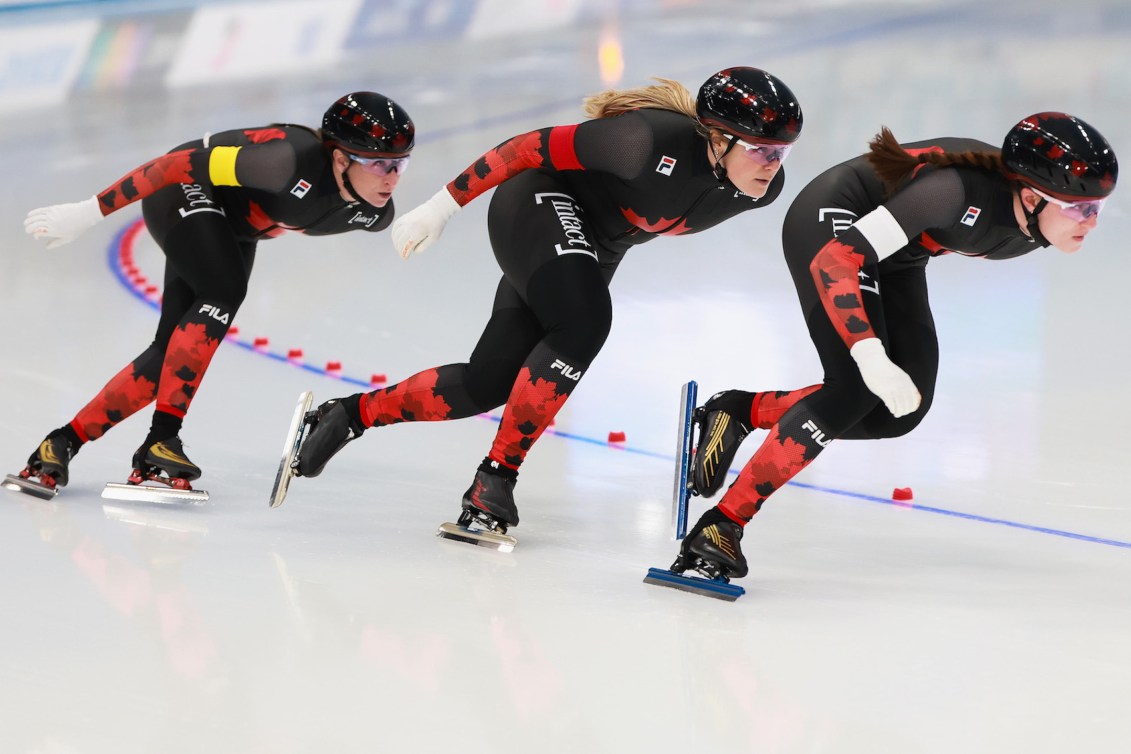 "We are very happy with the first Team Sprint of the season! It was a great race to build off for the remaining World Cups this season." Brooklyn McDougall told Speed Skating Canada following the race.
In other results on Sunday, Valérie Maltais and Isabelle Weidemann finished the women's 3000m event in fourth (4:09.51) and fifth (4:09.84) position, respectively.
This concludes the long track World Cup action from Beijing. Speed skaters head to Stavanger, Norway from December 1-6, 2023, for the third of six World Cup events this season.
Blondin and Maltais scored a Canadian double podium in the women's mass start event
Ivanie Blondin (8:37.58) and Valérie Maltais (8:37.74) took second and third place respectively on Saturday in Beijing. This is only the second time that two Canadians have reached the podium together at this distance during a World Cup.
Marijke Groenewoud of the Netherlands was the only skater faster with a time of 8:24.71.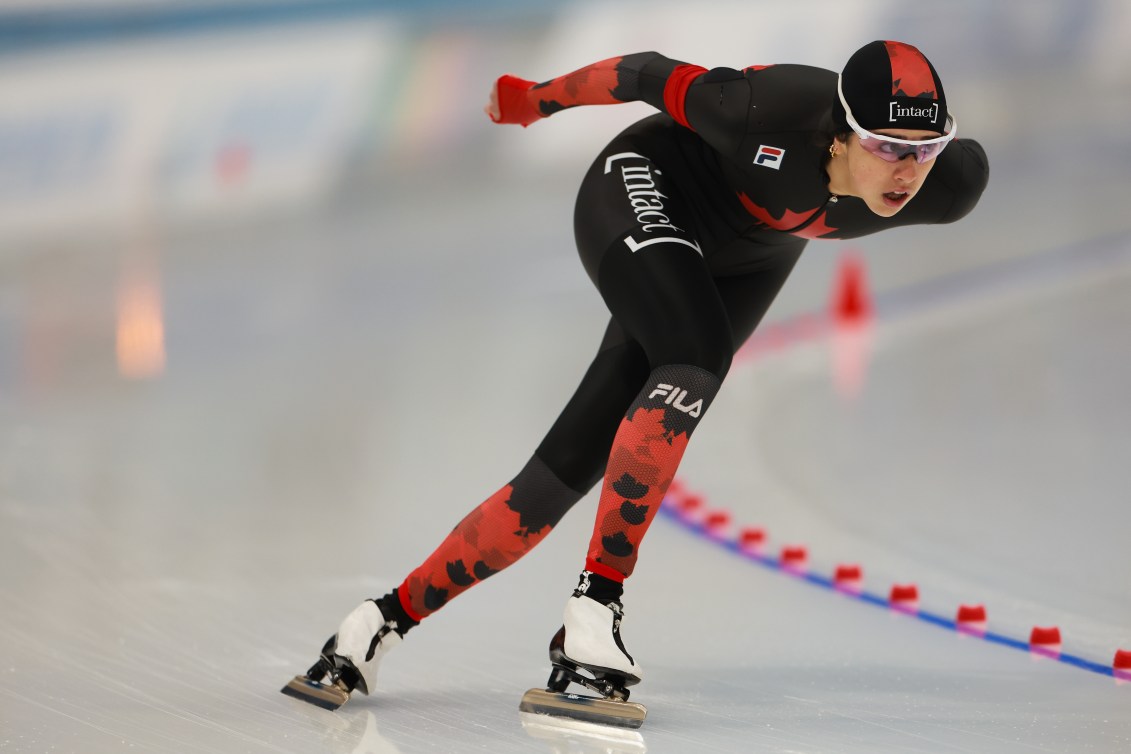 Both Blondin and Maltais claimed a silver in the team pursuit last weekend in Obihiro, Japan. For Blondin, it's the third medal of the early World Cup season as she also claimed gold in the mass start last weekend.
On the men's side, Laurent Dubreuil made an appearance on the podium after winning the silver medal in the 500m-2 event. Dubreuil couldn't catch Japan's Wataru Morishige, who won his second 500m race in as many days, finishing 0.12 seconds ahead of the Canadian. Japan's Yuma Murakami finished third.
In the men's 5000m, Ted-Jan Bloemen narrowly missed the podium with a fourth place finish and a time of 6:16.89, which was 1.47 seconds behind third place.