Credit Canada Soccer/Audrey Magny
Team Canada ready for all-or-nothing Olympic qualifier in women's soccer
Canada has the chance to shake off a disappointing run at the 2023 FIFA Women's World Cup by booking their spot at Paris 2024.
It all comes down to two games against Jamaica later this month, with just one Olympic berth up for grabs. Here's what you need to know ahead of that showdown.
What's the deal with these two games?
Canada and Jamaica will play on Friday, September 22 (8:00 p.m. ET/5:00 p.m. PT) in Kingston, Jamaica and Tuesday, September 26 (7:00 p.m. ET/4:00 p.m. PT) in Toronto. The winner of the Olympic spot is the team that scores the most combined goals between the two games.
A team doesn't have to win both games to be victorious; in fact, they don't technically need to win either of them.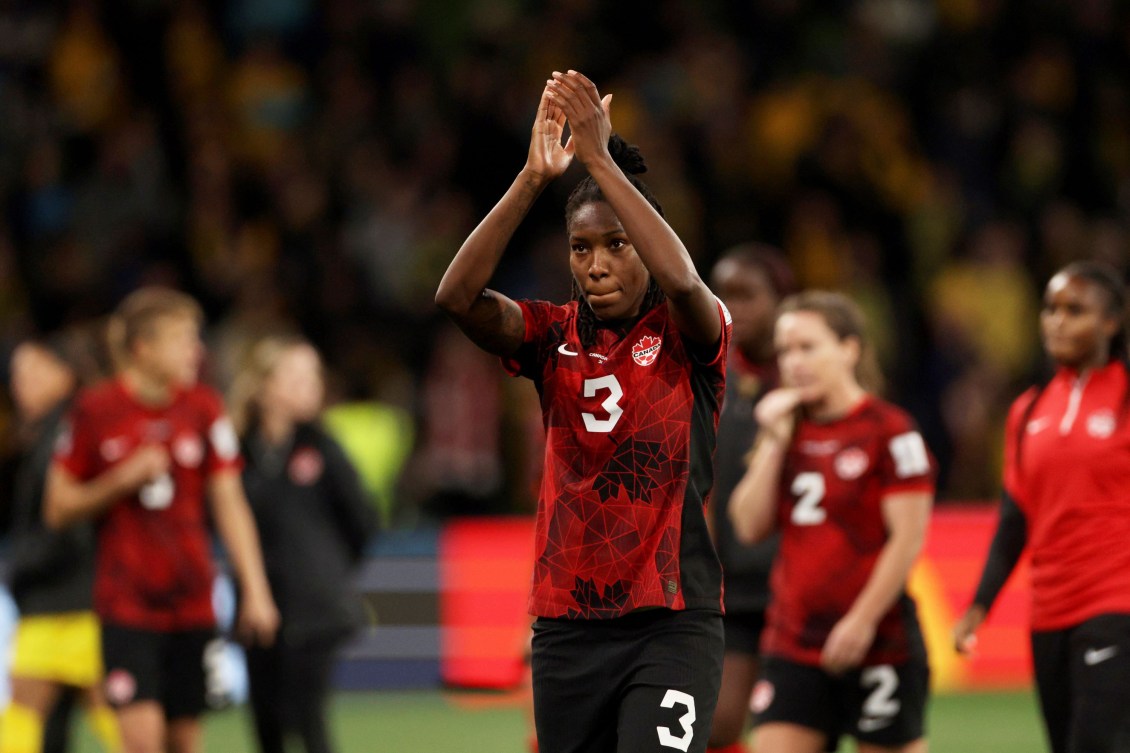 Wait, how can they win without winning?
That's thanks to a fun little quirk of soccer known as the "away goals rule". It's sometimes, but not always, used in two-legged playoff situations like this. Basically, if both teams score the same total number of goals, the winner is the team that scored the most goals as the visitors.
Let's say the score is 2-2 in Kingston and then 1-1 in Toronto. Both teams scored three total goals, but Canada would win the matchup, since they scored twice in Kingston while Jamaica only scored once in Toronto.
But what if the away goals are even too?
Then the teams will play 30 minutes of extra time at the end of the second leg (i.e. the Toronto game). The away goals rule is no longer in effect in this case.
If either team is ahead after that half hour, they're the winners. If not, then it all comes down to a penalty shootout. But Canada has good recent experience with those: look no further than the gold-medal match at Tokyo 2020.
READ: Golden generation lifts Sinclair to Olympic pinnacle
How did we get to this point?
The women's soccer competition at Paris 2024 will feature 12 teams. Two of those are allocated to Concacaf (the region covering North and Central America and the Caribbean).
One spot went to the winner of the 2022 Concacaf W Championship tournament. That was the United States, who defeated Canada 1-0 in a hard-fought final. The second spot remains up for grabs between that tournament's runner-up (Canada) and its third-place finisher (Jamaica).
This is a departure from previous quadrennials in which there was a dedicated Olympic qualification tournament.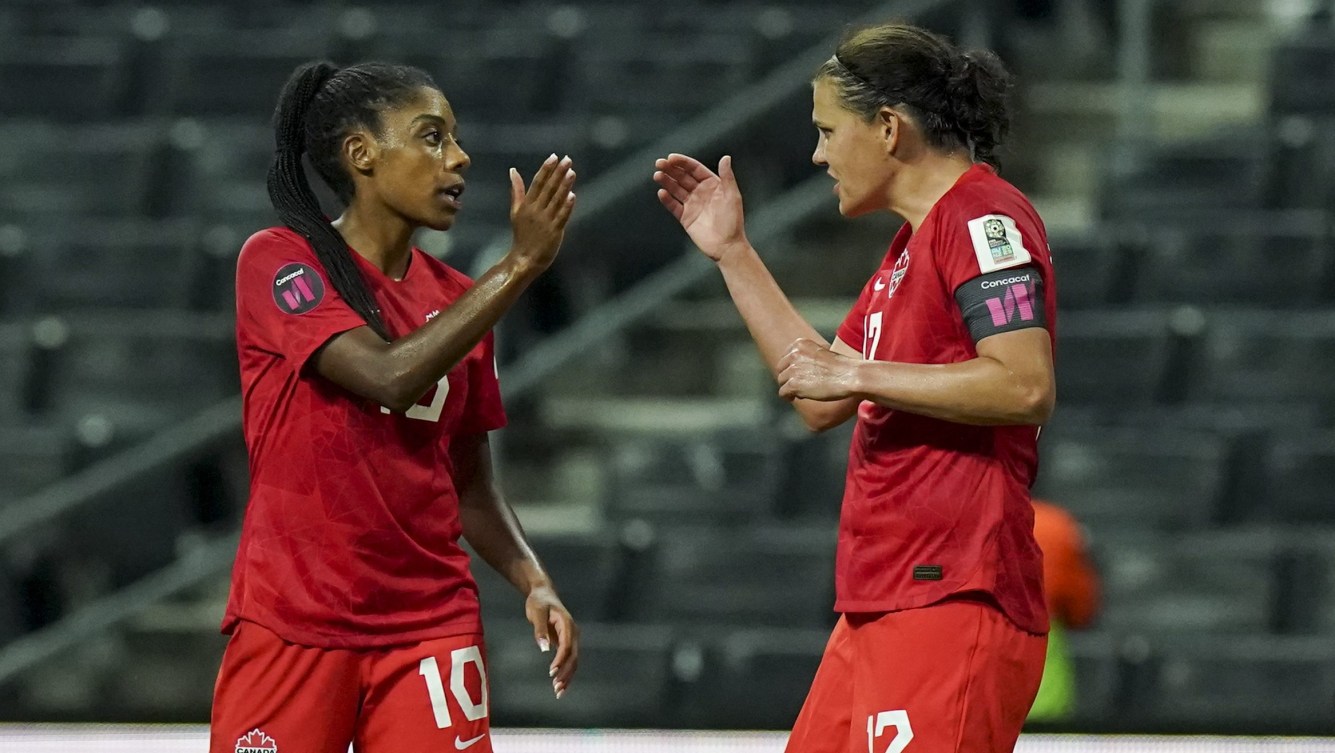 Who's the favourite?
Canada is a traditional powerhouse in Concacaf and have defeated Jamaica all nine times they've played before, including at the aforementioned Concacaf W Championship.
But this summer's FIFA Women's World Cup has introduced a bit of uncertainty.
Despite heading in ranked seventh in the world, the Canadians bowed out at the group stage following a humbling 4-0 loss to Australia.
Meanwhile Jamaica (who went in ranked No. 43) earned draws against heavyweights France and Brazil plus their first-ever World Cup win, a 1-0 triumph over Panama. The Caribbean side advanced to the Round of 16, narrowly falling to Colombia.
Canada still comes into the head-to-head faceoff as the favourite, but the outcome feels less certain than it did when these matches were set a year ago.
Who's playing for Canada?
Head coach Bev Priestman's 25-player squad includes 21 players who were part of the World Cup side and 14 who won Olympic gold in Toyko. Familiar faces abound, including defenders Kadeisha Buchanan and Ashley Lawrence, midfielders Jessie Fleming and Quinn, and strikers Adriana Leon and Christine Sinclair.
Team Canada Roster for Olympic Qualifier vs Jamaica:
Goalkeepers
Centre Backs
Fullbacks
Midfielders
Forwards
Sabrina
D'Angelo
Kadeisha
Buchanan
Gabrielle
Carle
Marie-Yasmine
Alidou
Jordyn
Huitema
Lysianne
Proulx
Vanessa
Gilles
Sydney
Collins
Simi
Awujo
Cloé
Lacasse
Kalien
Sheridan
Jade
Rose
Ashley
Lawrence
Jessie
Fleming
Adriana
Leon
Shelina
Zadorsky
Bianca
St-Georges
Julia
Grosso
Nichelle
Prince
Quinn
Christine
Sinclair
Olivia
Smith
Evelyne
Viens
Annabelle
Chukwu