Scott Barbour/The Canadian Press
5 takeaways for Team Canada from the FIFA Women's World Cup
There are lessons to learn from Team Canada's disappointing early exit at the 2023 FIFA Women's World Cup.
Despite entering the tournament as reigning Olympic champs, Canada failed to get out of the group stage at Australia-New Zealand 2023. After a 0-0 draw with Nigeria and a 2-1 win over Ireland, a 4-0 loss to Australia on Monday left Canada third in Group B, and heading home.
But the wheel never stops turning in international soccer, and Canada will need to dust themselves off quickly. The team plays a decisive Olympic play-in against Jamaica in September, with a spot at Paris 2024 on the line.
So, here are five takeaways for Canada ahead of that all-important pair of games this fall.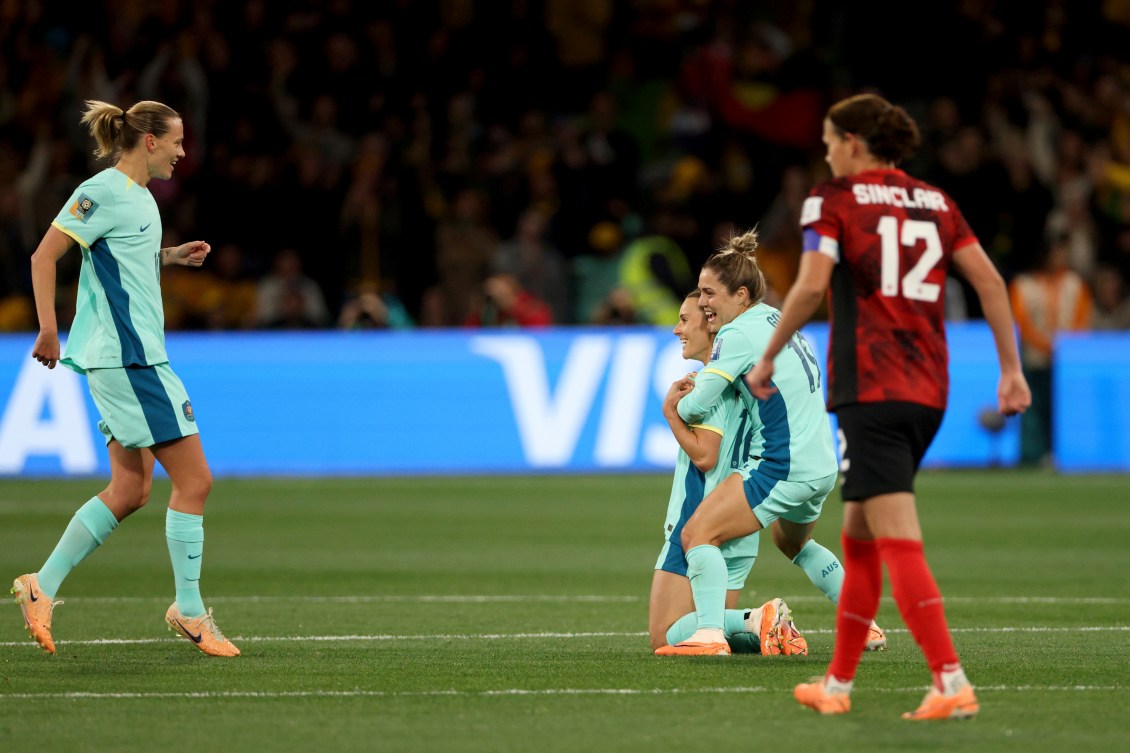 The world has caught up
Canada has long benefitted from being an early adopter of the women's game. But as this year's 32-team World Cup proved, the age of global parity has arrived.
Within Canada's group, there was obviously the over-performance of Nigeria (ranked No. 40 in the world). Elsewhere, there was Colombia (No. 25) upsetting Germany (No. 2) and Haiti (No. 53) holding England (No. 4) to a tight 1-0 scoreline.
Most importantly was Jamaica (No. 43) holding France (No. 5) to a 0-0 draw, and being in a position to possibly advance to the Round of 16. If nothing else, this World Cup has been Canada's clearest sign yet about the necessity of adaptation.
Building depth takes time
Injuries hit Canada hard in the build-up to the World Cup. Janine Beckie and Desiree Scott were ruled out, while Deanne Rose and Nichelle Prince came in at less than 100 per cent. That put the likes of Julia Grosso and Jordyn Huitema, both 22, in unexpectedly large roles. It also expedited Quinn's ascension to the role of Canada's main holding midfielder.
Kailen Sheridan played her first major tournament as Canada's No. 1 goalkeeper, following Stephanie Labbe's retirement. And this World Cup offered major-tournament debuts for Cloé Lacasse and 18-year-old Olivia Smith.
Transitional times are tough for any team, but these Canadian players have learned plenty on the road to Paris 2024.
Controlling the early tempo is crucial
In two of their three games, Canada conceded a goal within the first 10 minutes. And while they were able to fight back against Ireland, it set them up for disaster in front of a raucous Australian home crowd.
For a team that's building itself around defensive stability, maintaining control in the early going is a must. It's easier said than done, of course, but the experience gained from this World Cup should put Canada in good stead to correct some mistakes.
Work on set-piece defending
While Katie McCabe's wonderful "olimpico" goal for Ireland may have been an anomaly, it was emblematic of wider trouble. Too often, Canada was scrambling inside their own penalty area.
Some of that comes down to tactics, and some of it is communication among the defensive unit. In both of those instances, the pain of this World Cup experience will give head coach Bev Priestman some guidance for the future.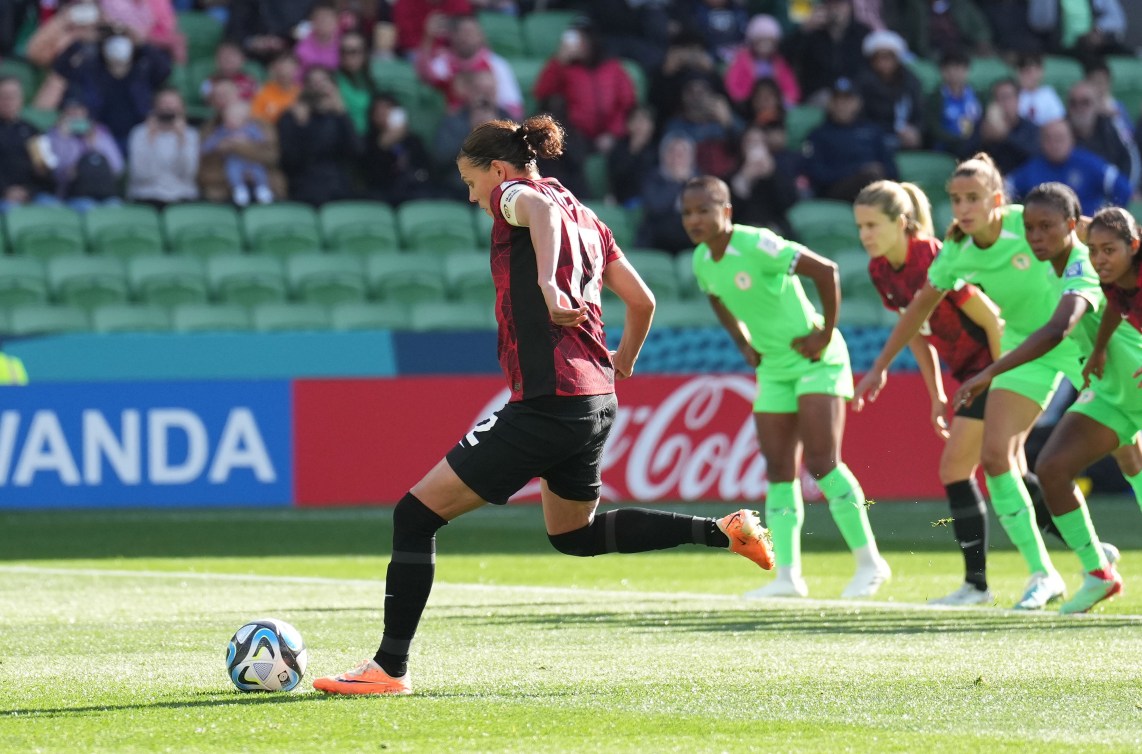 Being clinical is more important than ever
For nearly two decades, Canada could bank on big goals from captain Christine Sinclair. She is, after all, the most accomplished goal scorer in international soccer history.
But while she had some positive influence at this World Cup, the 40-year-old was denied on a penalty kick against Nigeria. That proved a decisive moment, as Canada only scored one goal in the tournament, a well-taken effort from Adriana Leon against Ireland (the other goal in the game against Ireland was an own goal deflected off of an Irish player).
Leon capitalized on a moment of attacking creativity from Canada, and the team needs more of that going forward. In all phases of the game, the margins are tighter than ever for the Canadians, and every other women's national team.