Five sports officially added to Olympic program for LA28
The Olympic Games will have a whole new look at Los Angeles 2028 after five sports were approved to be added.
Baseball/softball, cricket, flag football, lacrosse, and squash were proposed by the LA28 Organizing Committee for only that edition of the Games and have been given official signoff by the IOC Session in Mumbai, India.
While baseball/softball, cricket, and lacrosse will be making a return to the Olympic program, LA28 will mark the debut of flag football and squash as Olympic sports.
READ: How do sports get added to the Olympic Games?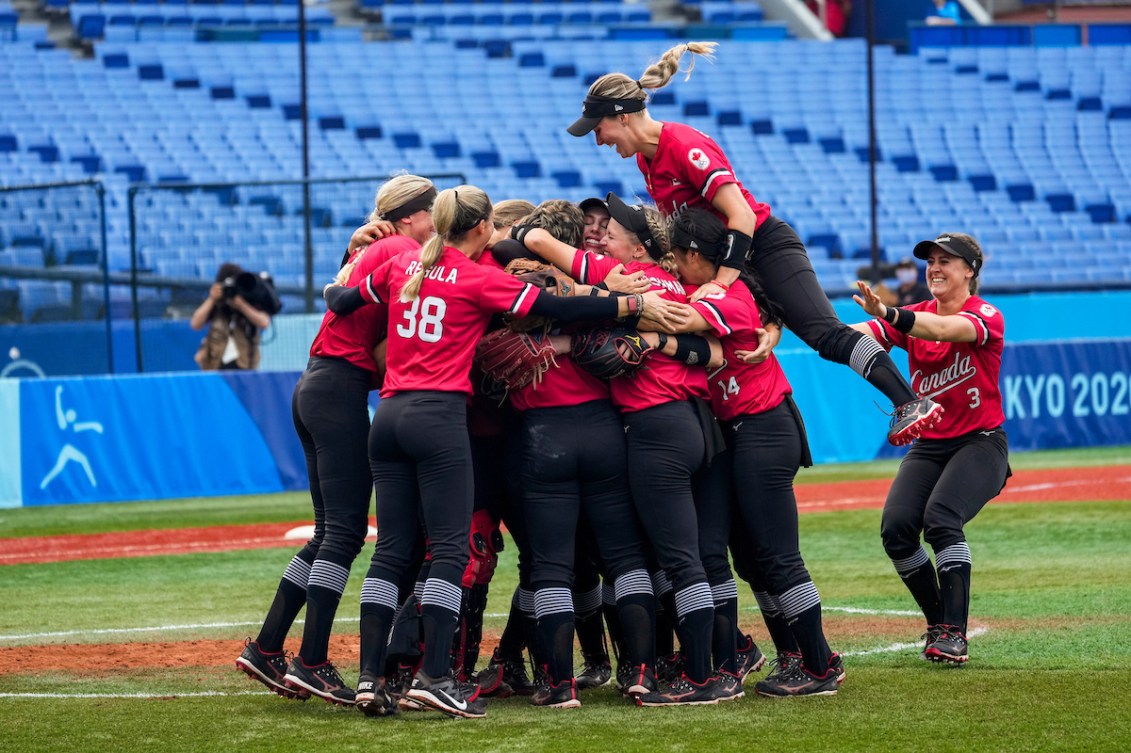 Baseball (for men) and softball (for women) have been on and off the Olympic program for the last few decades. Baseball was an official medal event for the first time at Barcelona 1992 while softball made its debut at Atlanta 1996. Both remained on the program through Beijing 2008.
After being excluded from both London 2012 and Rio 2016, baseball/softball returned at Tokyo 2020 as one of that Organizing Committee's proposed sports. Canada memorably won the bronze medal in softball – the first Olympic medal Canada had earned in either sport.
You have to go back more than a century to find the last time cricket and lacrosse were Olympic sports. Cricket was contested at Paris 1900 while lacrosse was included at St. Louis 1904 and London 1908. Canada won gold in both of those lacrosse tournaments, which will make the country the defending Olympic champion 120 years after the sport was last contested at the Games.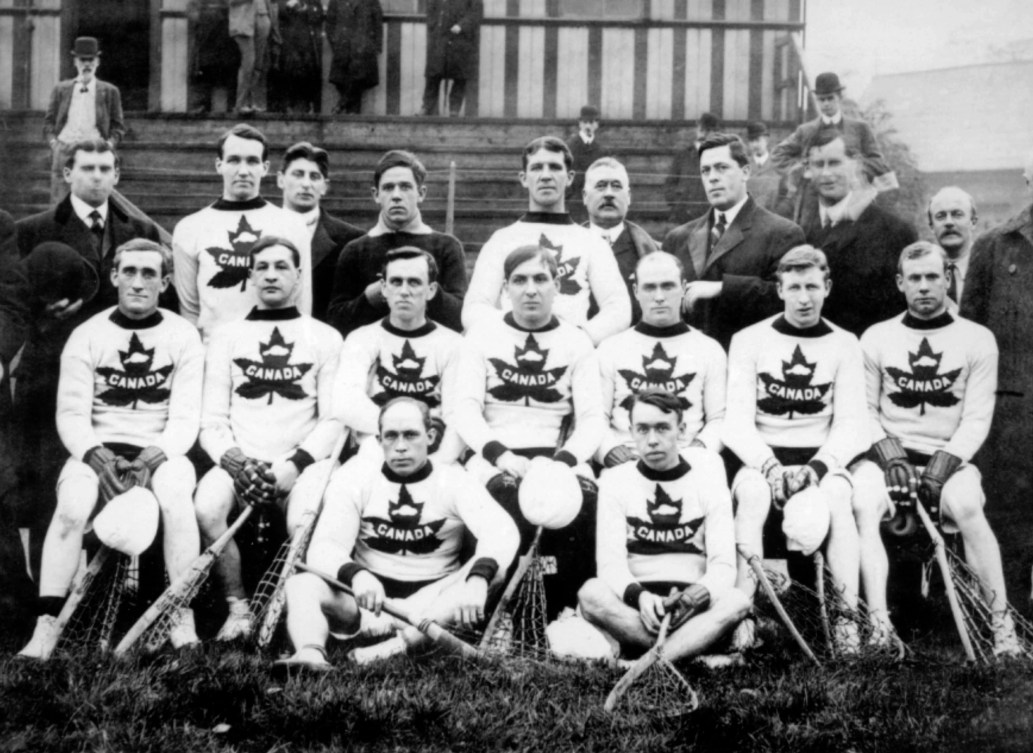 In 1904, it was club teams that competed, so it was actually the Winnipeg Shamrocks who were the victors. The bronze medal from 1904 is also credited to Canada, won by a team of Haudenosaunee athletes from the Six Nations of the Grand River near Brantford, Ontario. The Indigenous heritage of lacrosse as a sport makes it a great fit for an Olympic Games hosted in North America.
Both cricket and lacrosse will be featured in newer forms. Introduced in 2003, T20 cricket is a shorter version of the traditional game. Instead of matches taking days to complete, a T20 match can be played in two to three hours. Lacrosse will be the sixes format (6 v 6), which was created in 2018 to accelerate the global growth of the game.
Squash is already included in eight other multi-sport events, including the Pan American Games where it has been an official medal sport since 1995 and Canada is the top medal-winning country. Participation numbers have seen a huge jump over the last decade, especially in the United States. After years and years of trying to become an Olympic sport, 2028 will finally be squash's time in the global spotlight.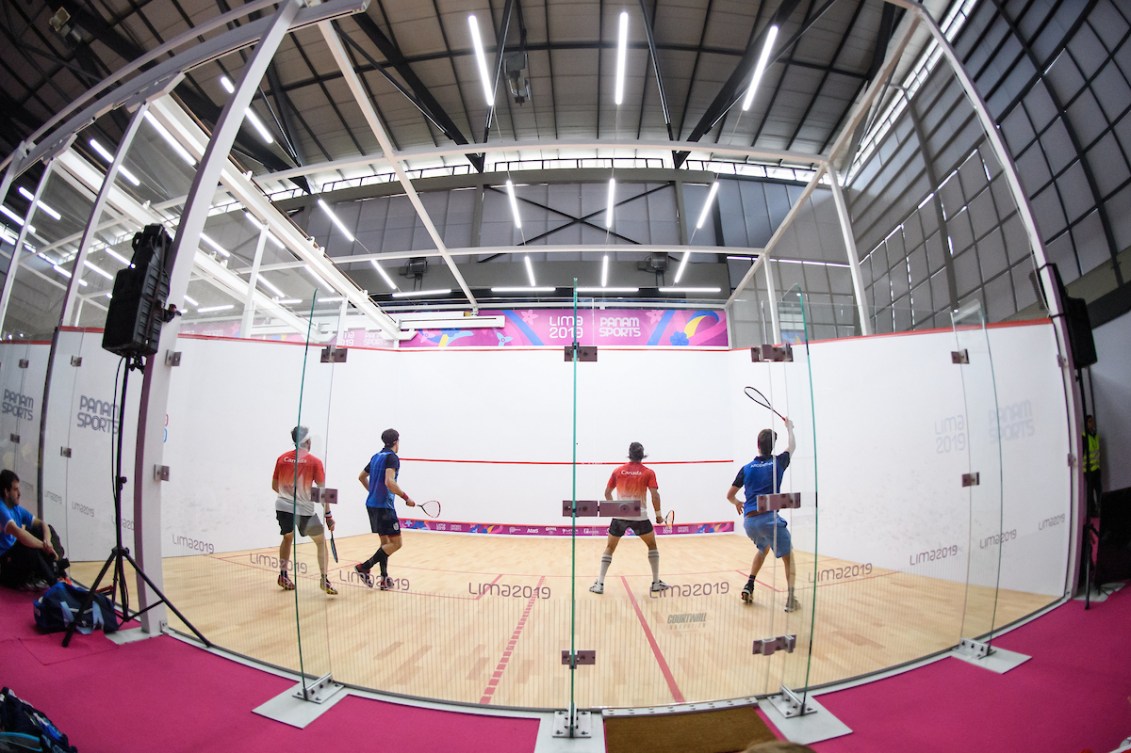 Given the popularity of the NFL, it's hardly surprising that a form of American football would be added to an American-hosted Olympic Games. Flag football – in which the defensive team aims to remove a flag from the ball carrier rather than tackle them — now has approximately 20 million players in more than 100 countries.
In Mumbai, the IOC Executive Board also approved the disciplines within sports to be included at LA28. Only one change will be made from the Paris 2024 disciplines. Beach sprint rowing will be included at the Olympic Games for the first time. As the name indicates, the competition starts on the beach and athletes run to their boats on the water's edge. They then row out slalom-style around three buoys over a distance of 250 metres before rowing back to the beach and jumping out of their boats to sprint back to the finish line.
To add this form of coastal rowing, which has been undergoing great development over the last decade, something had to be removed. LA28 will not include any lightweight rowing events. The lightweight double sculls have been part of the Olympic program for men and women since Atlanta 1996. World Rowing has proposed three medal events for beach sprint rowing: men's solo, women's solo, and mixed double sculls.
The full program of events and athlete quotas for LA28 will be finalized after Paris 2024. The IOC aims to cap the number of athletes at 10,500, but there is some flexibility to go slightly over.