Calgary 1988
Canadian Olympic Medal Count
0
2
3
Games Summary
XV Olympic Winter Games
After several previous bids, Calgary finally won the vote to become the first Canadian host city of the Olympic Winter Games. Delegations from around the world were greeted with traditional Western Canadian hospitality and top quality facilities and organization. The only major problem faced was out of anyone's control as a warm Chinook forced many alpine skiing events to be rescheduled. Among the greatest legacies of these Games are the venues, including the first sliding centre in Canada and the ski jumps at Canada Olympic Park as well as the Nordic centre in Canmore, which went on to serve as training facilities for future Canadian Olympians.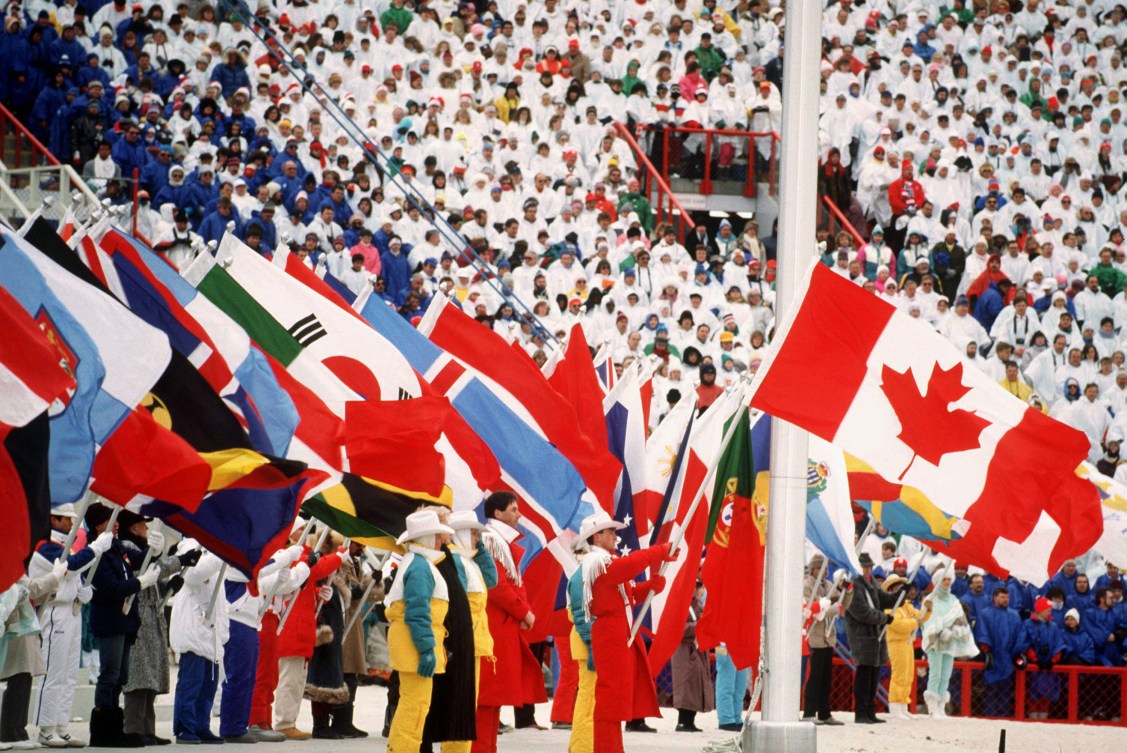 Three of Canada's medals came from the figure skaters. As the host nation's only reigning world champion, figure skater Brian Orser was given the honour of carrying the Canadian flag into the Opening Ceremony. He went on to capture his second straight Olympic silver medal, this time in one of the most anticipated showdowns in Olympic history, the "Battle of the Brians", with American rival Brian Boitano.
Elizabeth Manley entered the Games as a dark horse in an event billed as the "Battle of the Carmens" between her competitors Katarina Witt and Debi Thomas. But she followed up her fourth place finish in compulsory figures and third place finish in the short program with a victory in the free skate thanks to a technical and entertaining routine that gave her the silver medal.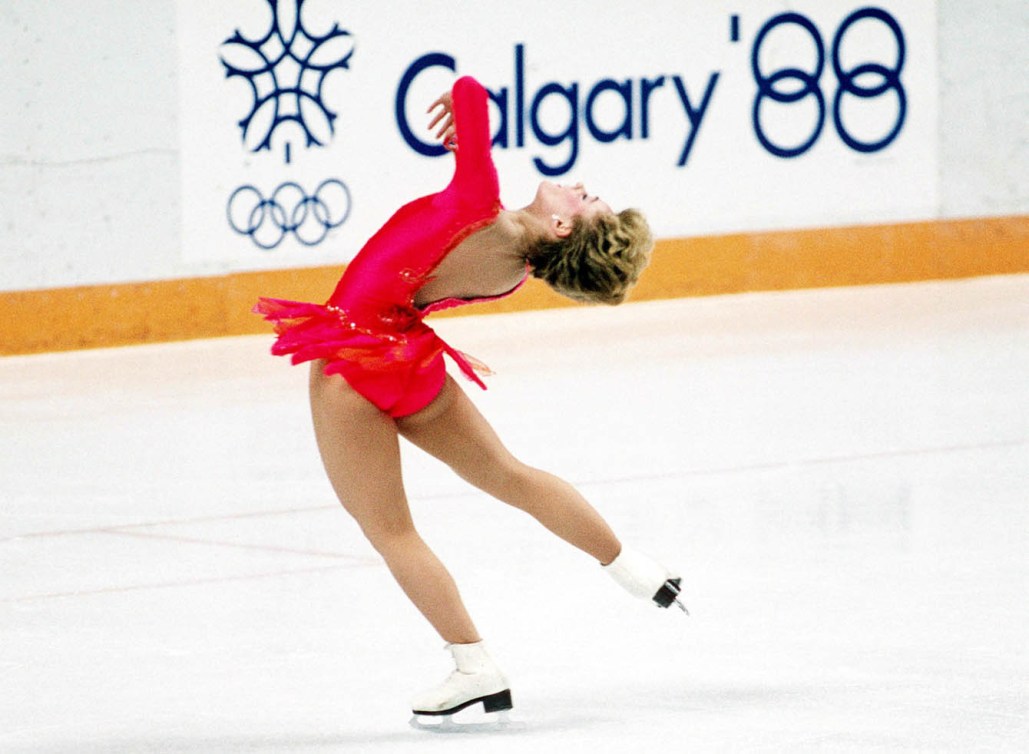 Tracy Wilson and Rob McCall showed they were true figure skating trailblazers by becoming the first Canadian ice dancers to stand on an Olympic podium. The seven-time national champions broke through the European dominance to win bronze and set the stage for future Canadian ice dance success.
Canada's two other medals both came from alpine skier Karen Percy who won bronze in the downhill and super-G.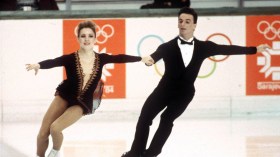 Canadian Medallists
| Event | Athlete | Finish | Sport |
| --- | --- | --- | --- |
| Singles - Men | Brian Orser | Silver | Figure Skating |
| Singles - Women | Elizabeth Manley | Silver | Figure Skating |
| Ice Dance - Mixed | Tracy Wilson, Rob McCall | Bronze | Figure Skating |
| Downhill - Women | Karen Percy | Bronze | Skiing - Alpine |
| Super-G - Women | Karen Percy | Bronze | Skiing - Alpine |
Overall Medal Count
| Rank | Country | Gold | Silver | Bronze | Total |
| --- | --- | --- | --- | --- | --- |
| 1 | Soviet Union | 11 | 9 | 9 | 29 |
| 2 | East Germany | 9 | 10 | 6 | 25 |
| 3 | Switzerland | 5 | 5 | 5 | 15 |
| 4 | Austria | 3 | 5 | 2 | 10 |
| 5 | West Germany | 2 | 4 | 2 | 8 |
| 6 | Finland | 4 | 1 | 2 | 7 |
| 7 | Netherlands | 3 | 2 | 2 | 7 |
| 8 | Sweden | 4 | - | 2 | 6 |
| 9 | United States | 2 | 1 | 3 | 6 |
| 10 | Italy | 2 | 1 | 2 | 5 |
| 11 | Norway | - | 3 | 2 | 5 |
| 12 | Canada | - | 2 | 3 | 5 |
| 13 | Yugoslavia | - | 2 | 1 | 3 |
| 14 | Czechoslovakia | - | 1 | 2 | 3 |
| 15 | France | 1 | - | 1 | 2 |
| T16 | Japan | - | - | 1 | 1 |
| T16 | Liechtenstein | - | - | 1 | 1 |