Gymnastics – Rhythmic
Canadian Olympic Medal Count
1
0
0
Sport Overview
Rhythmic Gymnastics at Tokyo 2020
Venue: Ariake Gymnastics Centre
Competition Dates: August 5-8, 2021 (Days 14-16)
Events: 2 (2 women)
Trivia: Test your knowledge! 
Rhythmic gymnastics is one of three sports (along with artistic swimming and softball) that are contested only by women at the Olympic Games.
In this expressive and artistic sport, gymnasts keep their handheld apparatuses  in constant motion,  maneuvering them with as much variety and speed as possible while performing leaps, jumps, turns, and balances. This includes tossing the apparatus several metres into the air and then catching it after losing sight of it while performing leaps and turns. Routines are performed to music on a carpeted area measuring 13 metres by 13 metres.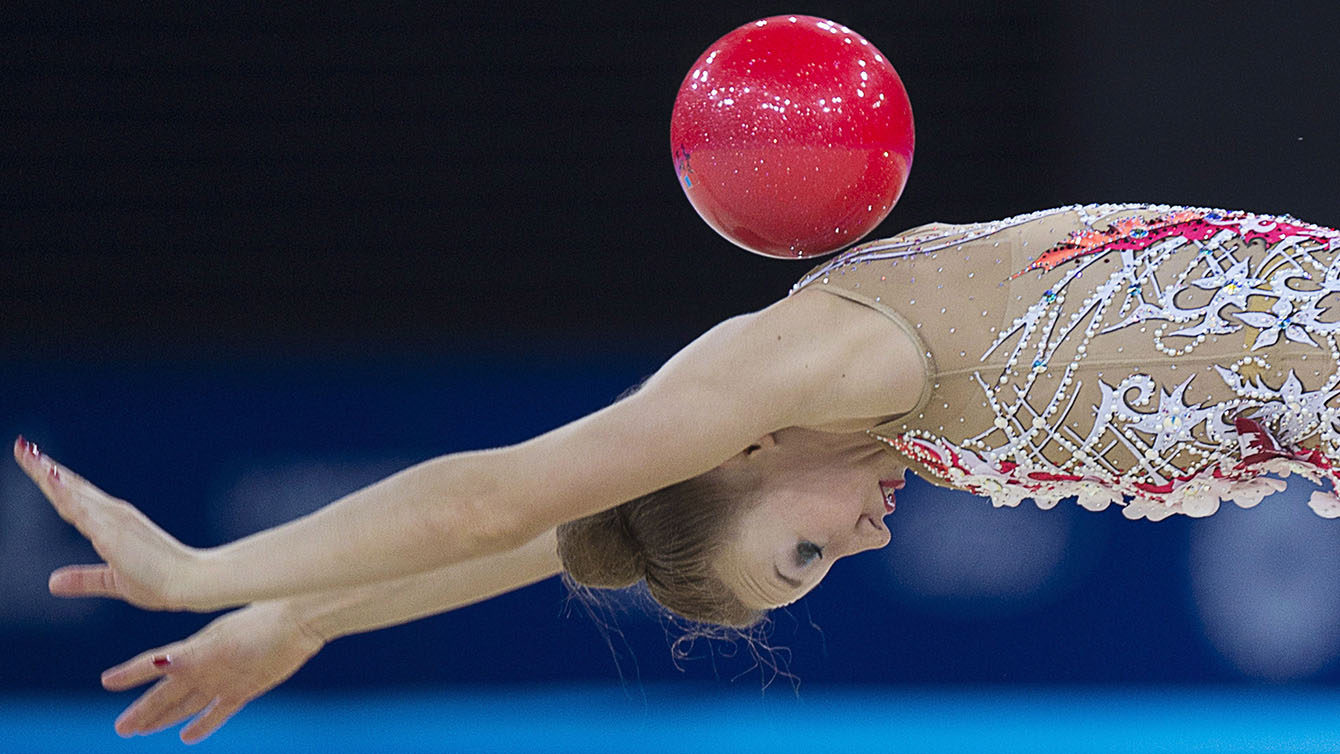 There are two events: the individual all-around and the group all-around. The individual event is comprised of four routines, each using one of four apparatus (ribbon, hoop, ball, clubs).  The length of individual routines is 75 to 90 seconds. The scores from all four apparatus are added together to determine the winner.
The group event is comprised of two routines, one with five identical apparatus and one with a combination of two different apparatuses. The group routines are two minutes 15 seconds to two minutes 30 seconds, featuring exciting and challenging exchanges and collaborations. The scores from the two routines are added together to determine the winner.
Four D judges evaluate the difficulty of a routine while six E judges evaluate the execution. Two of the E judges focus on artistic faults while the other four focus on technical faults. . The D score and the E score are added together to establish the overall score of a routine.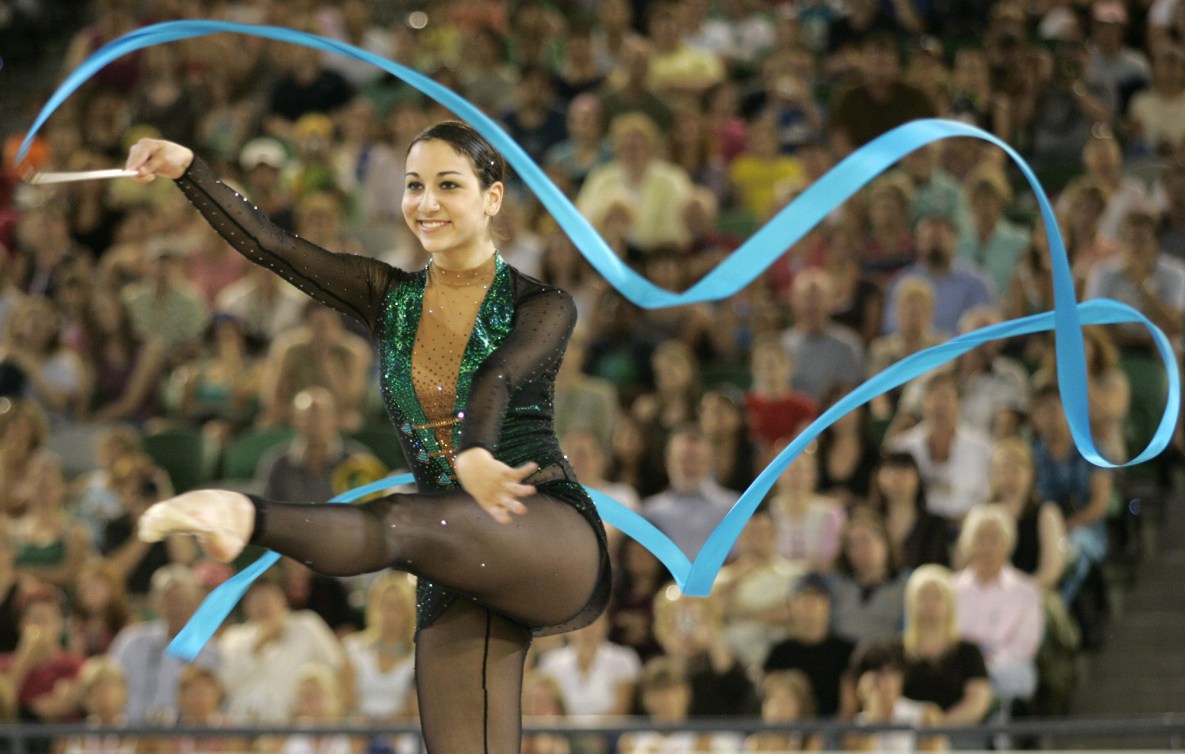 Canada's Olympic History (Pre-Tokyo 2020)
At Los Angeles 1984, Lori Fung became the first and only Canadian to win a rhythmic gymnastics medal, taking gold in the inaugural individual all-around. She upset the favourite, Romania's Doina Staiculescu, with whom Fung had trained since finishing 23rd at the 1983 World Championships.
Canada competed in the group all-around at London 2012, the only time the country has qualified for the event since it was added to the Olympic program at Atlanta 1996.
Canadian Medallists
| Event | Athlete | Finish | Games |
| --- | --- | --- | --- |
| Individual All-Around - Women | Lori Fung | Gold | 1984 Los Angeles |
Teams