Team Canada set for some key quarterfinals
As the Tokyo 2020 Olympic Games steam ahead towards their finish, Team Canada will be competing in the quarterfinals in a few different tournaments.
Here is a quick primer on how they got there and the opponents they'll be facing.
Women's Water Polo – Canada vs United States (Tuesday at 1 a.m. ET)
Canada's women's water polo team will face a tough test in the quarterfinals when they take on the two-time reigning Olympic champion United States.
Canada finished fourth in Group A with a 1-3 record but, despite posting three losses, have a respectable +9 goal differential. The United States won Group B with a 3-1 record with their only loss coming against Hungary.
Kyra Christmas and Monika Eggens lead Canada in action shot goals with four each.
Women's Beach Volleyball – Canada (Bansley/Wilkerson) vs Latvia (Tuesday at 8 a.m. ET)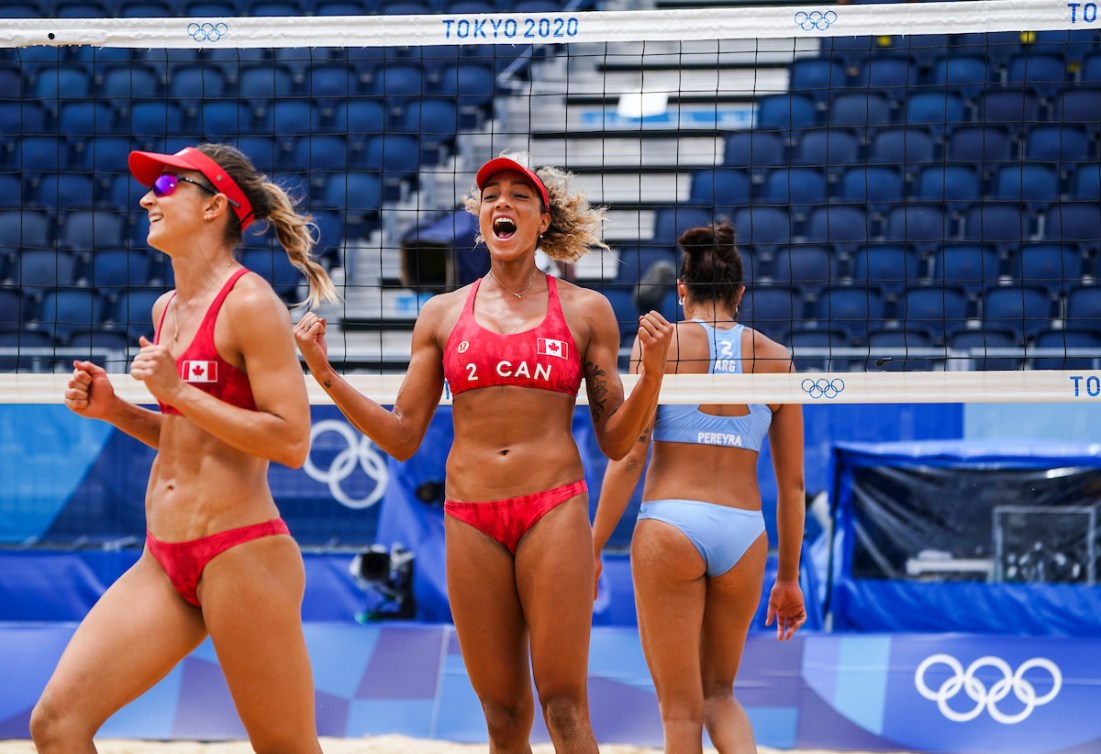 Heather Bansley and Brandie Wilkerson haven't had the easiest of rides to the quarterfinals. After finishing 1-2 in the preliminary round and placing third in their group, the duo had to face Kelly Claes and Sarah Sponcil of the United States in the Round of 16 — the world's third-ranked team.
Bansley and Wilkerson, 16th in the world rankings, would earn a hard fought and dramatic 2-1 (22-24, 21-18, 15-13) upset win over the Americans, securing a spot in the quarterfinals. The duo trailed by as many as six points in the second set before rebounding.
Women's Beach Volleyball – Canada (Pavan/Humana-Paredes) vs Australia (Tuesday at 9 a.m. ET)
Sarah Pavan and Melissa Humana-Paredes defeated Spain's Liliana Fernandez Steiner and Elsa Baquerizo McMillan 2-0 (21-13, 21-13) in the Round of 16 to earn a quarterfinal spot.
The duo finished the preliminary round with a 3-0 record, winning their group. With a 2-0 win in the Round of 16, Pavan and Humana-Paredes have yet to lose a set in Tokyo.
In the quarterfinals, the Canadians will take on Australia's Mariafe Artacho del Solar and Taliqua Clancy, who are 18th in the world rankings. Pavan and Humana-Paredes are the top ranked team remaining in Tokyo.
The two will take on Latvia's Tina Graudina and Anastasija Kravcenoka — ranked 15th in the world — in the quarterfinals.
Men's Volleyball – Canada vs ROC (Tuesday at 8 p.m. ET)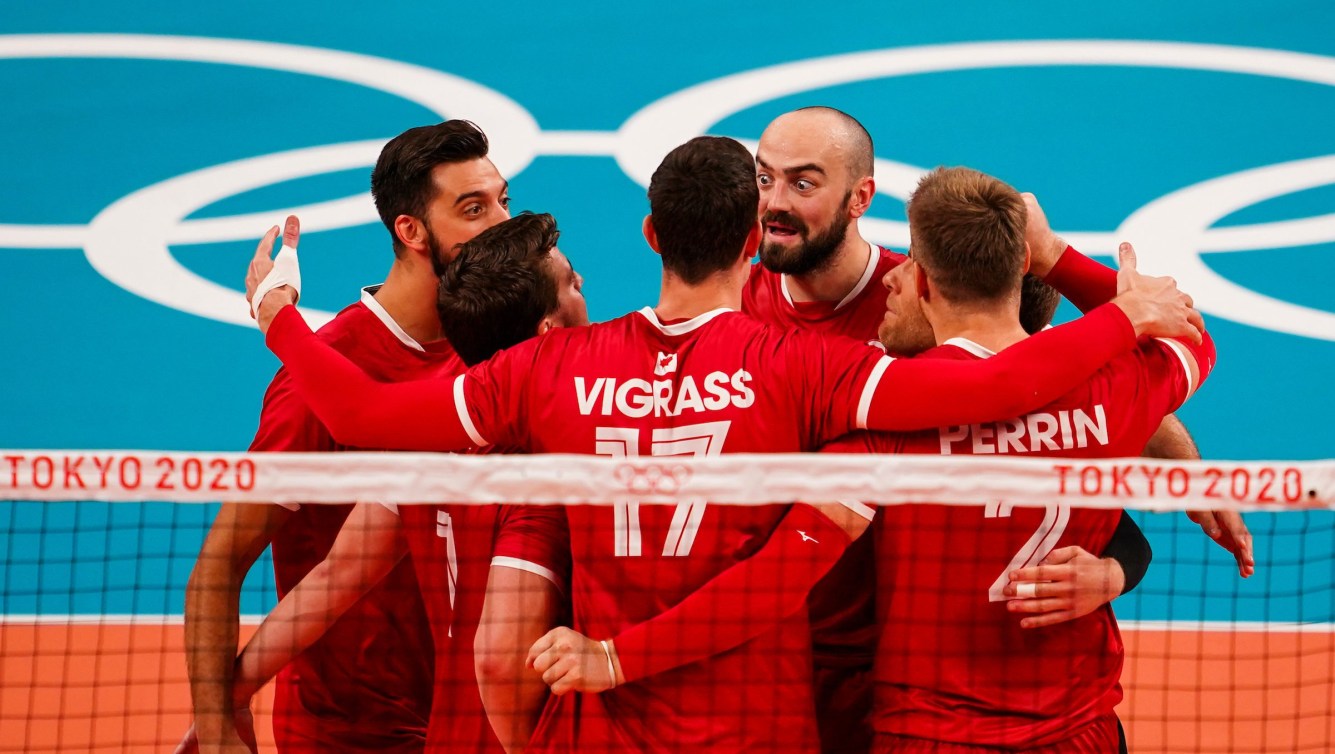 Canada had an up-and-down performance in pool play. They built a two-set lead in their opener against Italy, only to fall in a five-set heartbreaker. That deflation carried over into a subsequent loss to Japan.
It was "desperation time" against Iran, but the team stepped up with a straight-sets win, and then cruised to victory against Venezuela. The momentum shifted again in their Pool A finale, with a straight-sets loss to Poland.
A fourth-place finish in Pool A earned Canada a quarterfinal match against the Pool B winners from the ROC. The ROC team won four of five matches in pool play, including an impressive straight-sets win over No. 1-ranked Brazil.
Canada will need a well-rounded performance to prevail, and will be relying on veterans like Gord Perrin and Nick Hoag, as well as Olympic newcomers such as Sharone Vernon-Evans and Lucas Van Berkel.