Team Canada at Beijing 2022: Day 5
There were just six sports on the schedule that featured Team Canada athletes, but that doesn't mean a lack of excitement.
Meryeta O'Dine rebounded from a few tough years to have an Olympic moment, Steven Dubois claimed Canada's second silver of the Games in a thrilling photo finish, and the boys from The Rock got off to a good start in their pursuit of Olympic curling gold.
Here's what you might have missed on Day 5 at Beijing 2022.
Beijing 2022 Competition Schedule and Results

Snowboard
Four years after suffering a concussion two days before what would have been her Olympic debut, Meryeta O'Dine won the bronze medal in women's snowboard cross. She had been third-fastest in the seeding runs and went on to win her 1/8 final, quarterfinal and semifinal heats to advance to the big final. Tess Critchlow made it into the small final where she finished second to place sixth overall. Audrey McManiman and Zoe Bergermann both got as far as the quarterfinals, finishing 11th and 15th overall, respectively.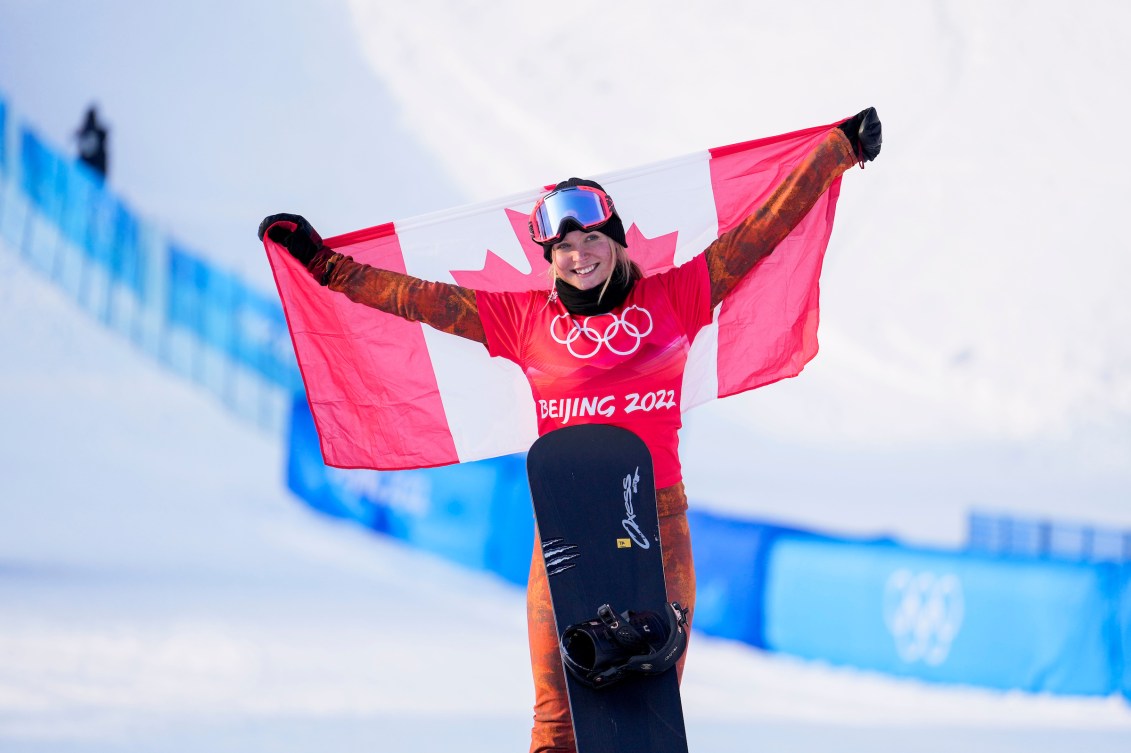 Also on tap was qualification in women's and men's halfpipe. All riders will do two runs with their single best score counting to determine the 12 who will advance to the final. Elizabeth Hosking and Brooke D'Hondt finished ninth and 10th, respectively, to earn their spots in the final on Day 6. Liam Gill, who was a late replacement on the Olympic team when Derek Livingston was injured, finished 23rd in qualifying and will not advance to the final.
Short Track Speed Skating
Steven Dubois won his first Olympic medal, taking silver in a photo finish in the men's 1500m. It was an unusually large 10-man field in the final because of advancements due to penalties. Dubois had been one of those athletes advanced and he made the most of the opportunity.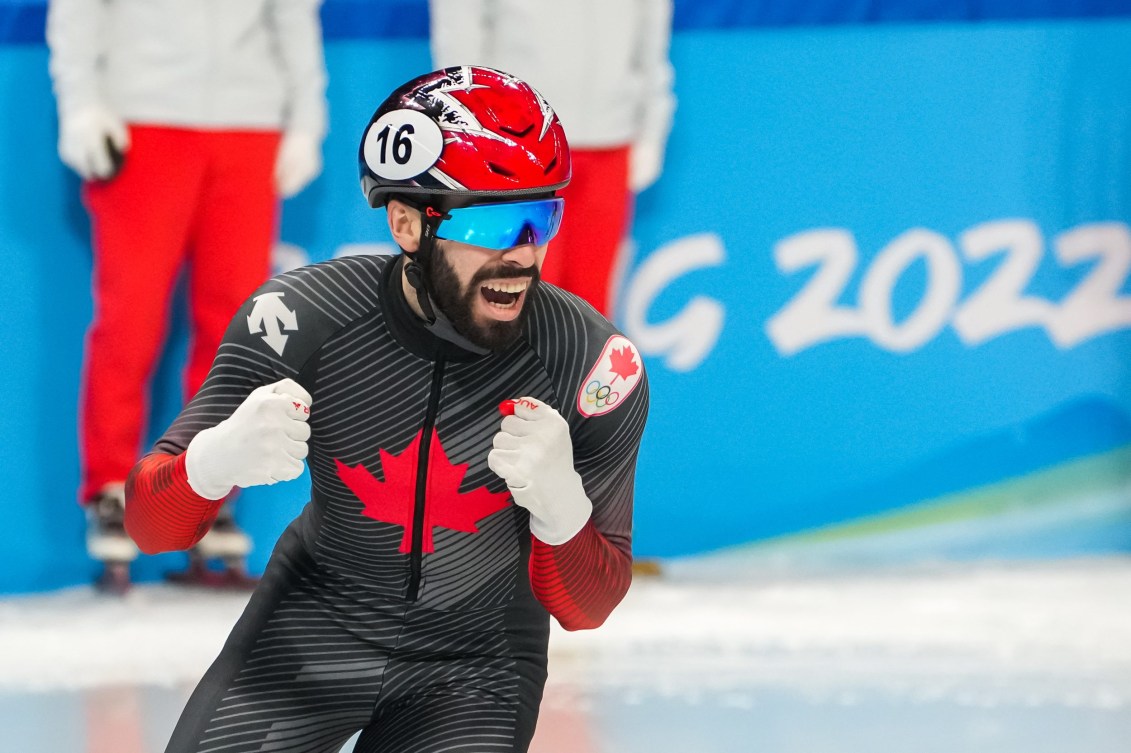 Charles Hamelin had hoped to win his sixth career Olympic medal in what is his only individual event in Beijing, but was penalized in his semifinal. Pascal Dion also did not advance from the semis.
Also on the schedule were the heats of the women's 1000m. Courtney Sarault won her heat to advance to the quarterfinals while Alyson Charles was also advanced after she was impeded. Unfortunately, Kim Boutin fell and will not move on.
The women also competed in the semifinals of the 3000m relay. Sarault, Boutin, Charles and Florence Brunelle won their heat to advance to the final.
Freestyle Skiing
Evan McEachran was the lone Canadian in the final of the men's big air, the first time this event is on the Olympic program. He nailed his first trick, a switch triple 1800 mute, to earn 93.00 points. But in an event that counts a rider's best two-of-three runs, he couldn't successfully land a second trick. On his final run he missed the grab and then the landing on an attempted triple cork as he finished ninth overall. He still has the slopestyle event to come later in the Games.
Alpine Skiing
Four Canadians finished in the top 30 of the women's slalom. Erin Mielzynski and Laurence St-Germain placed 16th and 17th, respectively. Ali Nullmeyer ended up 21st while Amelia Smart was 27th.
Curling
The pride of Newfoundland and Labrador opened the men's tournament with a 10-5 win in eight ends over Denmark. Brad Gushue and Mark Nichols stepped on Olympic ice for the first time in 16 years, while Brett Gallant and Geoff Walker made their debuts. The Canadians opened with a first end steal and scored three in the third and eighth ends.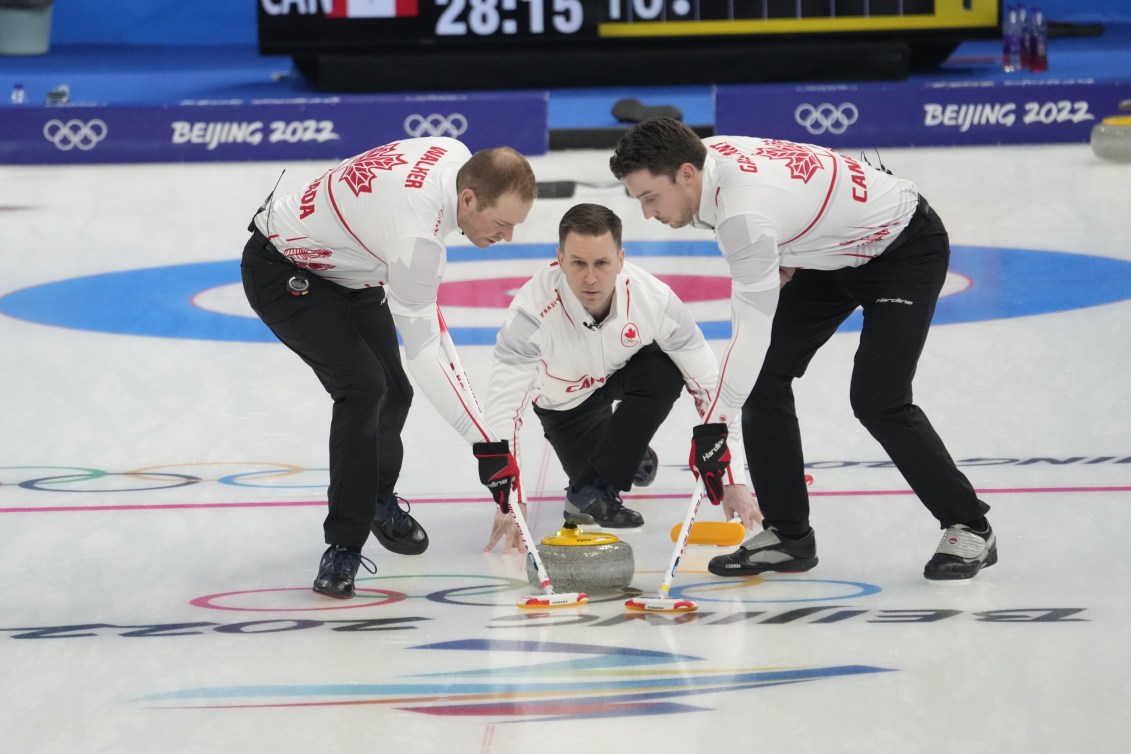 Luge
Tristan Walker and Justin Snith raced in the doubles event at the Yanqing Sliding Centre. They set the track's start record in their first run but bumped the wall further down, which cost them valuable time as they ended up in seventh place after the two runs.