Team Canada at Beijing 2022: Day 2
Day 2 for Team Canada at Beijing 2022 saw some nerves conquered, some tears shed, and a couple of the craziest curling games ever.
Read to on to know more about what you might have missed.
Beijing 2022 Competition Schedule and Results

Snowboard
Laurie Blouin finished just off the podium in the women's slopestyle final. She earned a top score of 81.41 points for her third run, which left her in fourth place behind three stellar performances by Zoi Sadowski Synnott of New Zealand (92.88), Julia Marino of the United States (87.68) and Tess Coady of Australia (84.15).
"The finals today were really crazy. The level was high. We were finally able to show the level of women in snowboarding compared to PyeongChang," said Blouin, who won silver four years ago in difficult weather conditions that negatively impacted the competition.
She also spoke to the camaraderie shown by the women as they celebrated Synnott's victory. "Yes we are competitive, but it is a sport that is really friendly and we all support each other."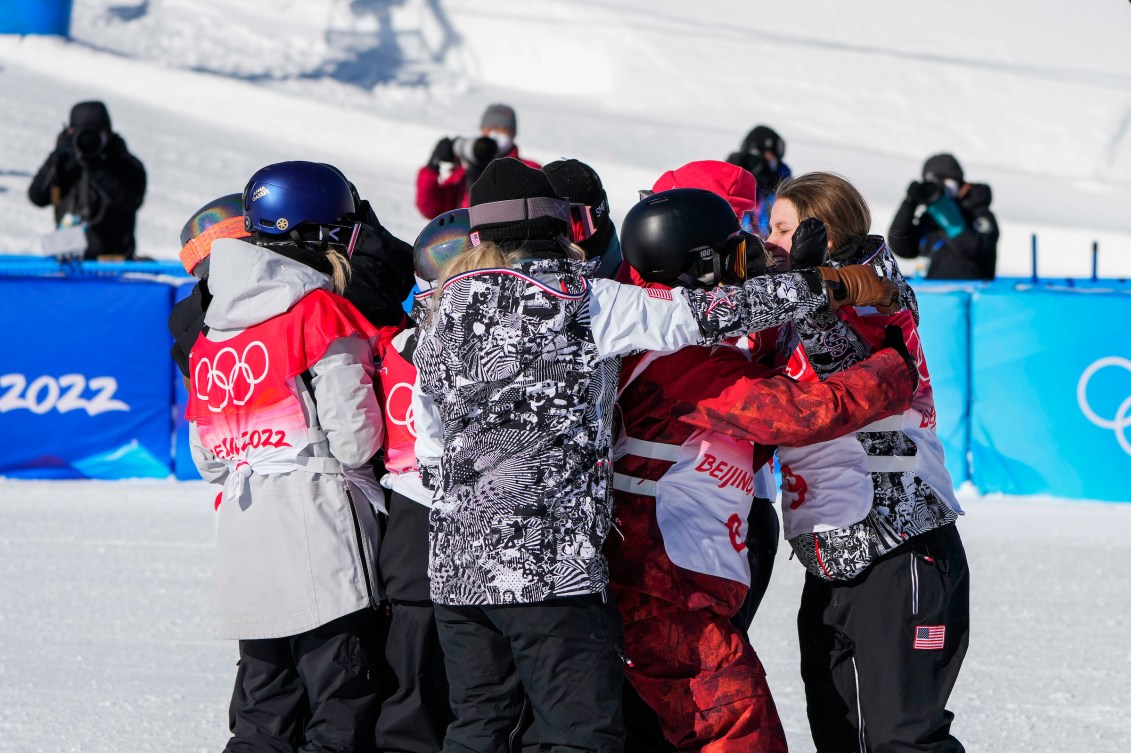 Four Canadians hit the course for men's slopestyle qualifying and three of them rode their way into the final. Mark McMorris was the top Canadian in second place, earning 83.30 for his second run. Sébastien Toutant qualified in eighth place (71.06) while Max Parrot got through in 10th place (70.11). Unfortunately finishing outside the top 12 was Darcy Sharpe, who ended up 23rd in his Olympic debut.
"I had to deal with some serious stress on that last one. I was not in a safe place. A lot of people fell on run one, and in my run, that score wasn't going to hold up. I'm thrilled to have put it together on my second run and handle that pressure and be given a berth into the final. I at least have a shot at a medal, that's most important," said McMorris.
READ: Parrot, McMorris, Toutant chasing more Olympic medals in snowboard
Long Track Speed Skating
Ted-Jan Bloemen was unable to win a second straight Olympic medal in the men's 5000m. He started strong, but ended up in 10th place in 6:19.11. The gold medal went to Swede Nils van der Poel, who set the Olympic record with his time of 6:08.84.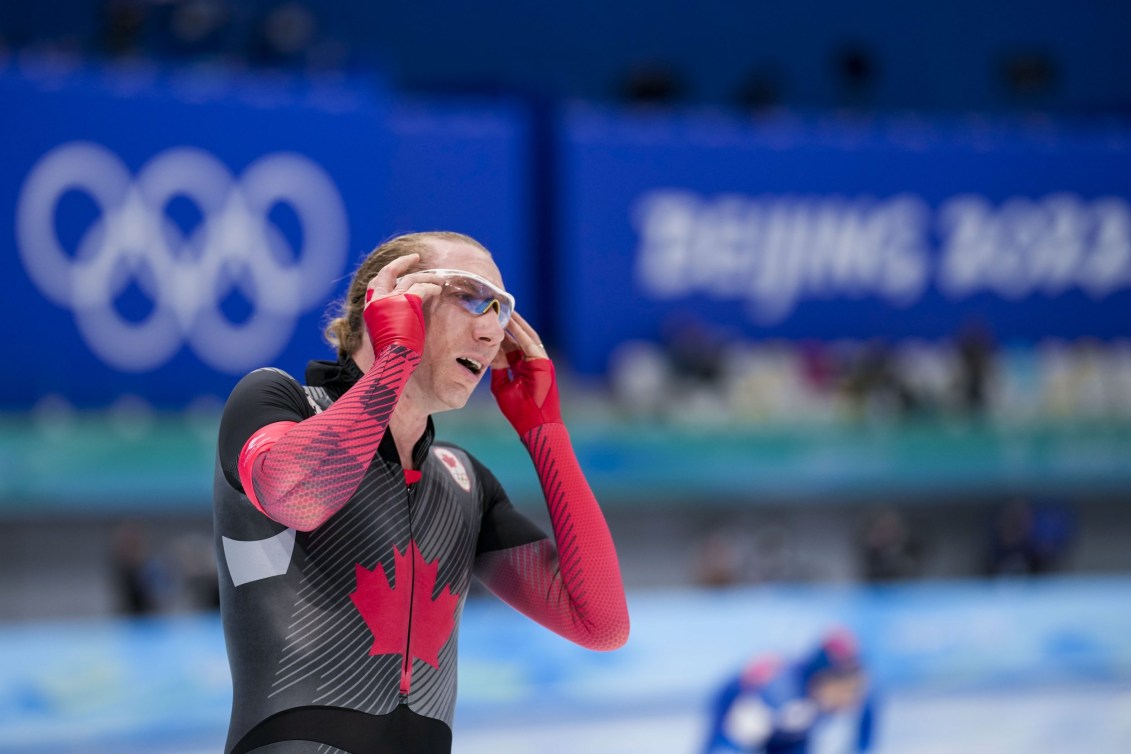 "I prepared really well for this race, I thought I had a really good plan, I felt really good going into it," said Bloemen. "So yeah I just went out first skate, and the laps came really easy, it was going according to plan. I just trusted my skating, I didn't really try hard in the beginning, the lap times came easy. But then after like four laps it started to unravel, and I don't have an explanation for it right now."
Bloemen says he will now gather his thoughts before returning to compete in the 10,000m.
Alpine Skiing
The men's downhill was to have been the first alpine event, but because of high winds, it was postponed to Day 3. There will be three Canadians in the field. Jack Crawford will start second, Brodie Seger will start 26th and Broderick Thompson will start 28th. The third and final training run was cancelled out of concern for athlete safety because of high winds.
The Canadians have already made people sit up and take notice. In the first training run, Crawford had the fifth-fastest time, but was the quickest of those who actually went through all of the gates. In the second training run, Thompson was third-fastest while Crawford was 11th.
Freestyle Skiing
There were lots of tears on the moguls course after Justine Dufour-Lapointe fell hard during the first round of the final but still got up and skied her way to the finish. She was comforted by older sister Chloé, who then went out and competed in the second round of the final, en route to finishing ninth overall. Sofiane Gagnon also advanced to the second final, but she too had some trouble and ended up in 12th place.
Justine then explained why it was important for her to continue on, even though she would not advancing.
Figure Skating
The team event continued with the women's short program. Madeline Schizas did just what she needed to do to move Canada up from sixth place into a top-five position to advance into the free skates. She landed all three of her jumping passes perfectly, including a triple lutz-triple toe combo, to finish third among the women, boosting Canada into fourth place behind the ROC, the United States and Japan.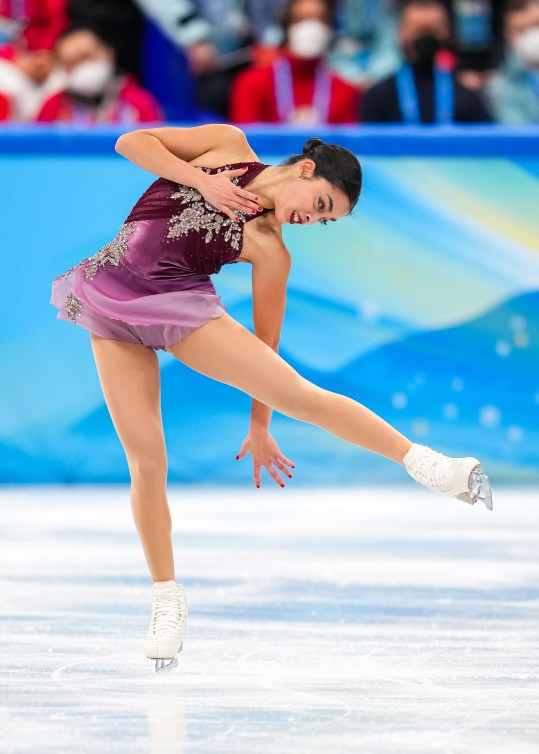 Roman Sadovsky then competed in the men's free skate. He had a tough outing, with a couple of popped jumps and a couple of falls. He finished fifth in that portion of the competition. Canada heads into the final day of the team event in fourth place with 30 points. ROC leads with 45 points, the U.S. is second with 42 and Japan holds onto third place with 39 points.
Curling
Rachel Homan and John Morris went to an extra end against the Czech Republic but came away with the 7-5 victory. They took a gamble in the seventh end to give up a steal to hold onto the hammer and it ended up paying off. They then took on Australia in their second last round robin match. Down 7-0 after four ends, the Canadian duo made an impressive comeback and sent this one to extra ends as well, but ended up dropping a 10-8 decision.
Homan and Morris are in a three-way tie for second at 5-3, with Sweden just behind at 5-4. The Canadians will finish up the round robin against 8-0 Italy. The Italians as well as 5-3 Great Britain and 5-3 Norway have already qualified for the semifinals, leaving one spot up for grabs.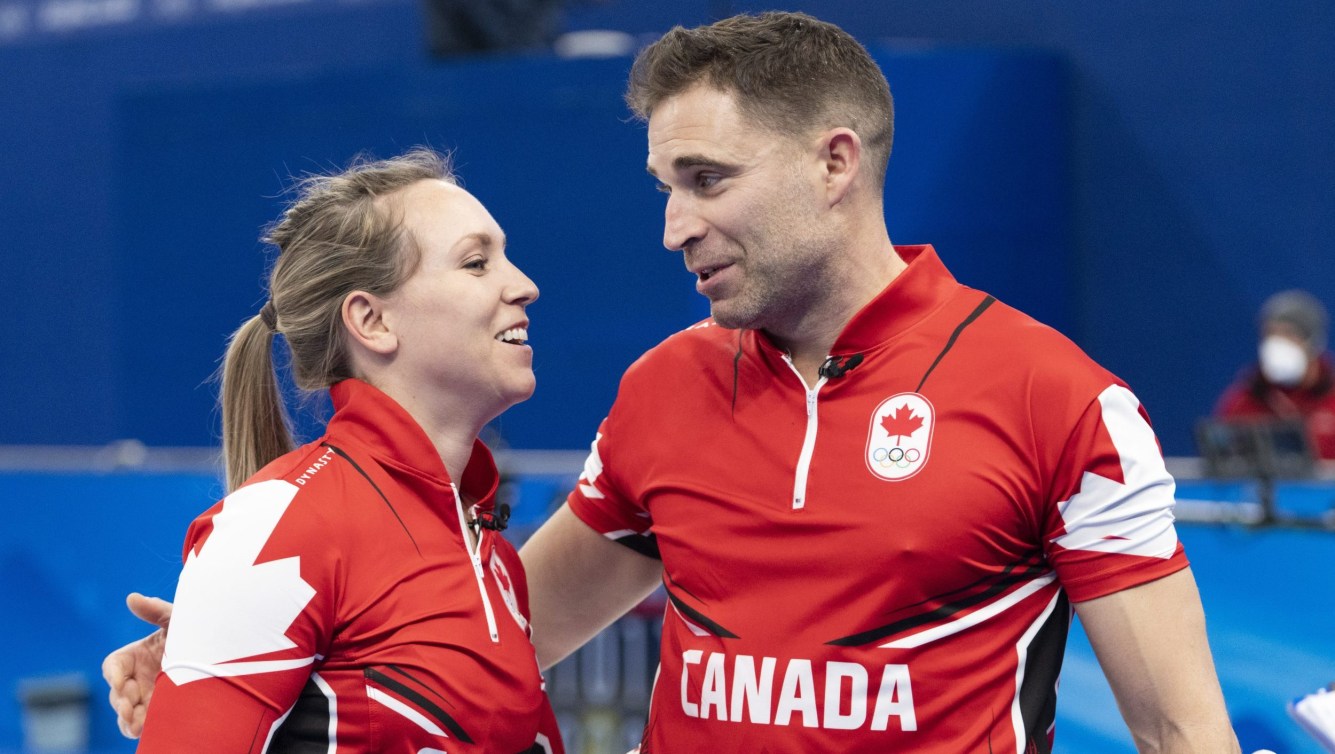 READ: Seventh-end gamble paves way for crucial Team Canada win in mixed doubles
Cross-Country Skiing
Three Canadians – Antoine Cyr, Rémi Drolet, and Olivier Léveillé — went to the start line for the men's skiathlon. The skiers did 15km in classic technique, headed into a pit box to do a quick exchange of skis and poles, and then continued on for 15km in free technique. Léveillé was the top Canadian in 31st place. Cyr placed 42nd while Drolet was lapped.
Luge
Reid Watts competed in the third and fourth runs of the men's singles event. He finished in 17th place.
Ski Jumping
Mackenzie Boyd-Clowes posted his best-ever individual result at the Olympic Games, placing 16th in the men's normal hill final after being 12th in the first round. Matthew Soukup ended up in 45th place. The only other Canadian man to rank in the top-20 in an Olympic individual normal hill event was Steve Collins, who placed 13th at Calgary 1988.
"Yeah I mean, fourth Olympics, having your best result is … you kind of want to improve all the time so I'm really happy, and yeah I'm looking forward to the mixed team event tomorrow, and I'm really happy that we have a team here to be able to compete in that," said Boyd-Clowes.