Nagano 1998
Team Canada Medal Count
6
5
4
Games Summary
XVIII Olympic Winter Games
Nagano won the right to host the 1998 Olympic Winter Games by just four votes over Salt Lake City, bringing the winter spectacle to Japan for the second time. Weather proved to be an issue, as snow, rain, and fog caused numerous postponements for the skiing events, although all were eventually completed. Canada again bettered its best ever Winter Games medal total, bringing home 15, including six gold.
Two of those came in new Olympic sports. The women's curling team, skipped by the legendary Sandra Schmirler, needed a perfect final shot to win their semifinal against Great Britain, after which they defeated Denmark in the final. The men's team, skipped by Mike Harris, brought home silver after dropping the final to Switzerland. Canada also boasted the first ever Olympic champion in snowboard as Ross Rebagliati won the giant slalom event.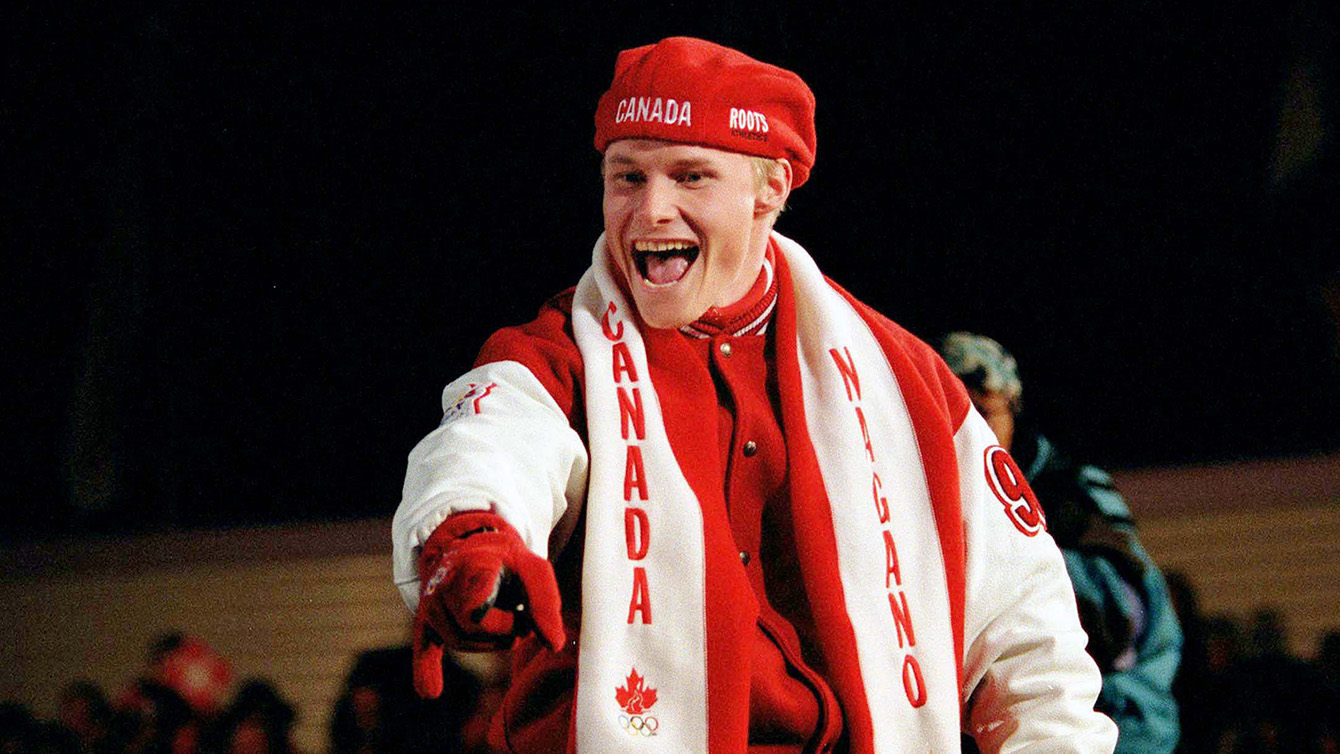 Canada entered the first women's Olympic ice hockey tournament having won all four world championships. But a 3-1 loss to the arch-rival United States in the final meant that the Canadians had to settle for silver. The men's ice hockey tournament was also notable as the first in Olympic history to include the world's best professional players from the NHL. Canada finished a disappointing fourth after a shootout loss to the Czech Republic in the semifinal and a 3-2 loss to Finland in the bronze medal game.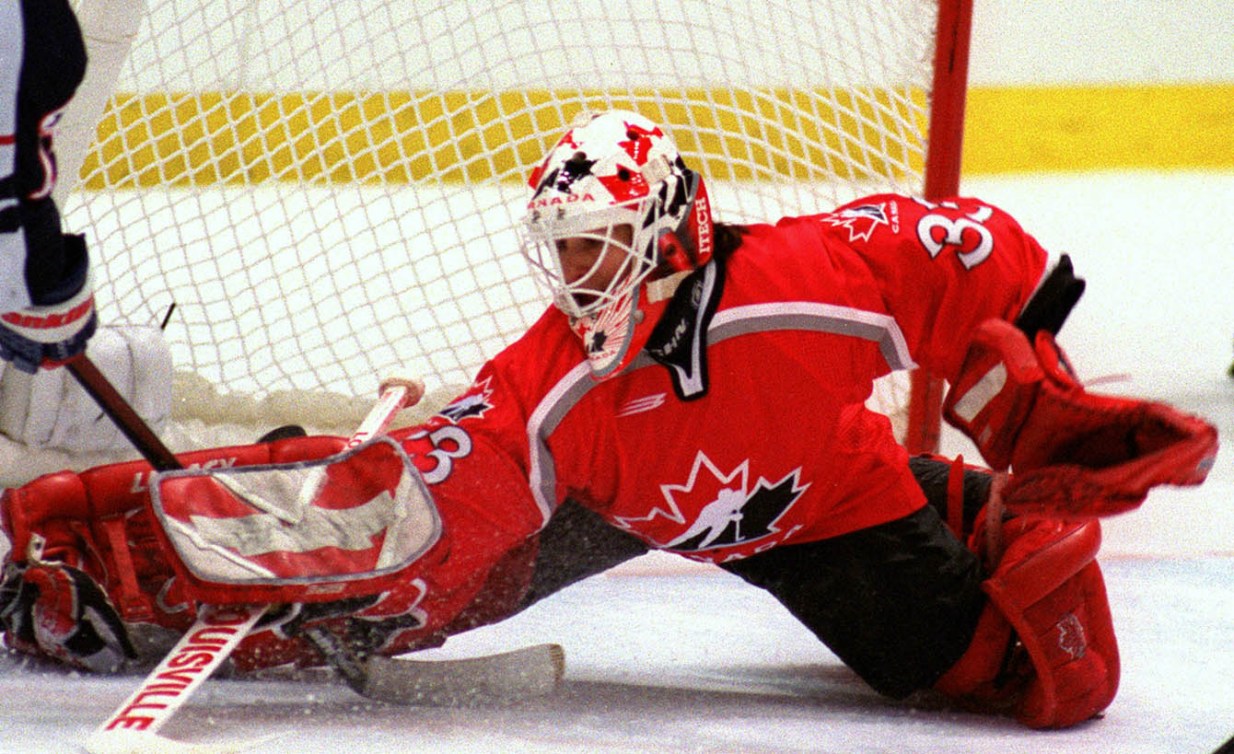 Pierre Lueders and Dave MacEachern put Canada atop a bobsleigh podium for the first time since 1964, tying for gold in the two-man event with Italians Günther Huber and Antonio Tartaglia. It was the first time two teams had ever tied for first place in Olympic bobsleigh history.
Canadian athletes won a combined nine medals in speed skating, both long track and short track. On the big oval, Catriona Le May Doan and Susan Auch finished 1-2 in the women's 500m. It was the first time Canada had won gold and silver in the same Olympic event since 1908. Le May Doan added a bronze medal in the 1000m. Canada also owned two spots on the men's 500m podium as Jeremy Wotherspoon and Kevin Overland won silver and bronze. On the small oval, the men's 5000m relay team won gold as did Annie Perreault in the women's 500m. The women's 3000m relay team brought home bronze, as did Éric Bédard in the men's 1000m.
In figure skating, Elvis Stojko won his second straight Olympic silver medal, this one in a gutsy effort as he competed with a groin injury that caused him visible discomfort during his performance.
Canadian Medallists
| Event | Athlete | Finish | Sport |
| --- | --- | --- | --- |
| Two-Man - Men | Pierre Lueders, Dave MacEachern | Gold | Bobsleigh |
| Women | Sandra Schmirler, Jan Betker, Joan McCusker, Marcia Gudereit, Atina Ford | Gold | Curling |
| Relay 5,000m - Men | Éric Bédard, Derrick Campbell, François Drolet, Marc Gagnon | Gold | Speed Skating - Short Track |
| 500m - Women | Annie Perreault | Gold | Speed Skating - Short Track |
| 500m - Women | Catriona Le May Doan | Gold | Speed Skating - Long Track |
| Giant Slalom - Men | Ross Rebagliati | Gold | Snowboard |
| Men | Mike Harris, Richard Hart, George Karrys, Collin Mitchell, Paul Savage | Silver | Curling |
| Women | Jennifer Botterill, Therese Brisson, Cassie Campbell, Judy Diduck, Nancy Drolet, Lori Dupuis, Danielle Goyette, Geraldine Heaney, Jayna Hefford, Becky Kellar (Duke), Kathy McCormack, Karen Nystrom, Lesley Reddon, Manon Rhéaume, Laura Schuler, Fiona Smith-Bell, France St-Louis, Vicky Sunohara, Hayley Wickenheiser, Stacy Wilson | Silver | Ice Hockey |
| Singles - Men | Elvis Stojko | Silver | Figure Skating |
| 500m - Men | Jeremy Wotherspoon | Silver | Speed Skating - Long Track |
| 500m - Women | Susan Auch | Silver | Speed Skating - Long Track |
| 1,000m - Men | Éric Bédard | Bronze | Speed Skating - Short Track |
| Relay 3,000m - Women | Christine Boudrias, Isabelle Charest, Annie Perreault, Tania Vicent | Bronze | Speed Skating - Short Track |
| 500m - Men | Kevin Overland | Bronze | Speed Skating - Long Track |
| 1,000m - Women | Catriona Le May Doan | Bronze | Speed Skating - Long Track |
Overall Medal Count
| Rank | Country | Gold | Silver | Bronze | Total |
| --- | --- | --- | --- | --- | --- |
| 1 | Germany | 12 | 9 | 8 | 29 |
| 2 | Norway | 10 | 10 | 5 | 25 |
| 3 | Russia | 9 | 6 | 3 | 18 |
| 4 | Austria | 3 | 5 | 9 | 17 |
| 5 | Canada | 6 | 5 | 4 | 15 |
| 6 | United States | 6 | 3 | 4 | 13 |
| 7 | Finland | 2 | 4 | 6 | 12 |
| 8 | Netherlands | 5 | 4 | 2 | 11 |
| 10 | Italy | 2 | 6 | 2 | 10 |
| 11 | France | 2 | 1 | 5 | 8 |
| 12 | China | - | 6 | 2 | 8 |
| 13 | Switzerland | 2 | 2 | 3 | 7 |
| 14 | South Korea | 3 | 1 | 2 | 6 |
| 15 | Czech Republic | 1 | 1 | 1 | 3 |
| 16 | Sweden | - | 2 | 1 | 3 |
| T17 | Belarus | - | - | 2 | 2 |
| T17 | Kazakhstan | - | - | 2 | 2 |
| 19 | Bulgaria | 1 | - | - | 1 |
| T20 | Ukraine | - | 1 | - | 1 |
| T20 | Denmark | - | 1 | - | 1 |
| T22 | Australia | - | - | 1 | 1 |
| T22 | Belgium | - | - | 1 | 1 |