2023-24 Team Canada Winter Preview: Ice Sports
Believe it or not, the 2023-24 winter sports season is upon us.
To help get you briefed on what to watch in the coming months, here's a sport-by-sport breakdown of figure skating, short track and long track speed skating, curling, and women's hockey — including when and where you can catch your favourite Canadian athletes in action at home.
Figure Skating
Competitions in Canada
World Championships (also in Canada!)
Who to Watch
Ice dancers Piper Gilles and Paul Poirier are back for another season after showing their fortitude in winning their second career world championship medal.
Their 2022-23 season started so strongly, with gold medals at both of their Grand Prix events as well as the Grand Prix Final – a career first for them. But what no one knew at the time was the personal struggle Gilles was going through. A week after their victory at the Grand Prix Final, she underwent surgery for a tumour that had been found in one of her ovaries.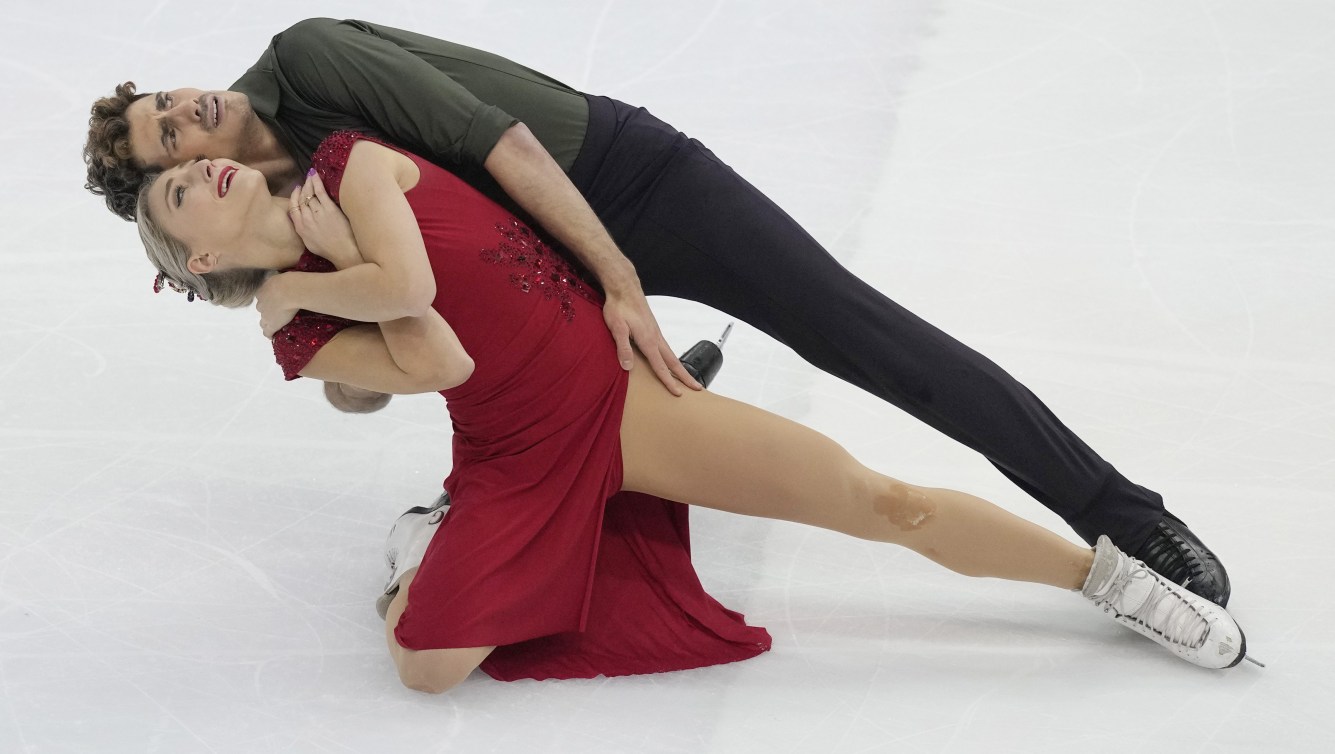 Gilles and Poirier pulled out of the Canadian Championships and then the Four Continents Championships as she recovered. Though the tumour was cancerous, Gilles was fortunate that it had been discovered in Stage 1. They returned to compete at the ISU World Championships in March, where their goal had been gold. In the end, the bronze medal they came home with was an absolute triumph.
Canada's depth in ice dance is clear with seven teams assigned to Grand Prix events. Among them are Olympians Laurence Fournier Beaudry and Nikolaj Soerensen, and Marjorie Lajoie and Zachary Lagha. Last season, Fournier Beaudry and Soerensen finished a career-high fifth at the world championships and are expected to challenge for the podium once again. Lajoie and Lagha missed out on the worlds last year because Canada only had two ice dance spots. But that problem has been rectified as the third- and fifth-place finishes in 2023 give Canada the maximum three spots for the 2024 World Championships being hosted at home in Montreal.
Canada will have four pairs competing in Grand Prix events this fall. They all have their eyes on claiming one of the three spots Canada has in the discipline for the world championships.
Deanna Stellato-Dudek and Maxime Deschamps are hungry for the podium after finishing fourth in their worlds debut last year. At 40 and 31, they are proof that some skaters only get finer with age. They opened their season with a big victory at the Autumn Classic in mid-September as they defeated the reigning world champions, Riku Miura and Ryuichi Kihara of Japan, rather handily at the ISU Challenger Series event.
Lia Pereira and Trennt Michaud stunned everyone last year when they finished sixth at the world championships, well under a year into their partnership. Pereira had been a singles skater
with just some pair experience from back when she was a novice. She has chosen to focus fully on pairs in 2023-24 after double dipping last season.
Meanwhile, Brooke McIntosh and Benjamin Mimar, as well as Kelly Ann Laurin and Loucas Ethier are coming off breakout seasons in which they all earned their first Grand Prix medals.
Canada will also have four men out on the Grand Prix Series. Stephen Gogolev and Wesley Chiu are both in their second full seasons as seniors and will look to make their mark internationally. Conrad Orzel is aiming for a return trip to the world championships after his debut last year. Olympian Roman Sadovsky is hoping to regain the form that saw him win the national title in 2020 and then earn a spot on the Beijing 2022 team. He unfortunately had to withdraw from Skate Canada International as he continues to recover from a late summer injury. In his place, first-year senior Aleksa Rakic will make his Grand Prix debut. Canada has just two men's spots for the world championships.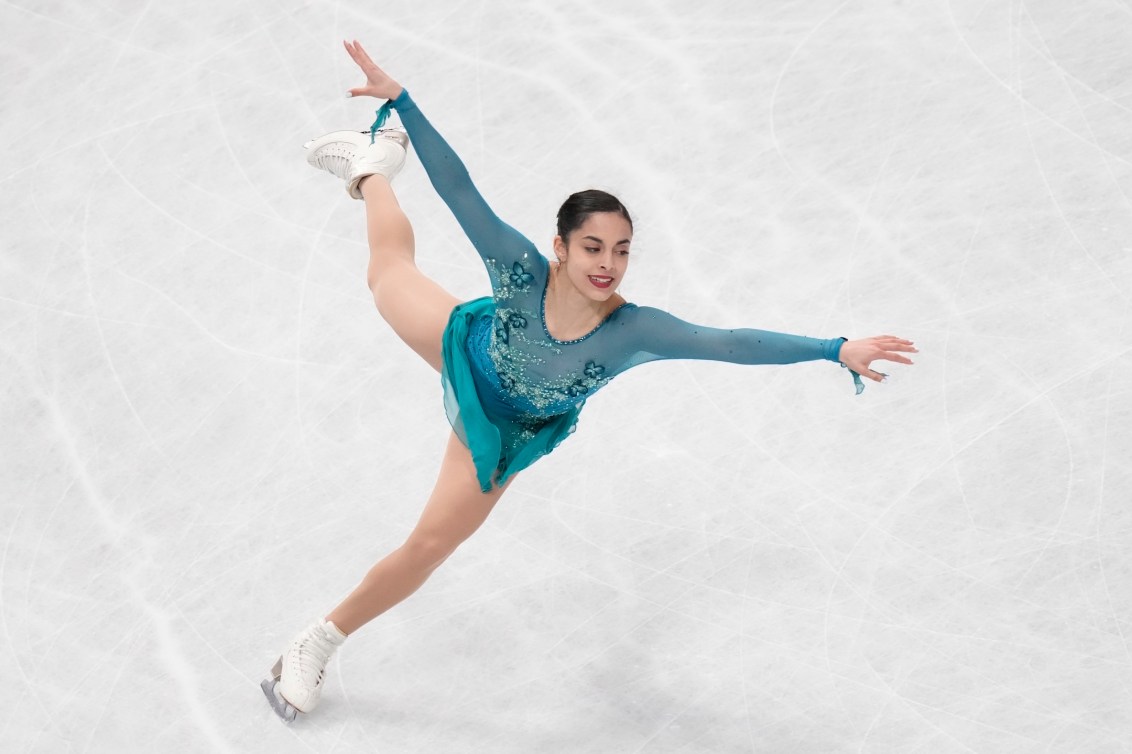 Still just 20, Madeline Schizas is now the veteran among the Canadian women. She won the last two national titles and competed at the last three world championships. Could her first Grand Prix medal be on the horizon? Among the young talent chasing her is 17-year-old Kaiya Ruiter who will make her Grand Prix debut after a 10th place finish at junior worlds. She recently won silver at the Autumn Classic, finishing only behind two-time world champion Kaori Sakamoto of Japan.
Retirement Rundown
Crowd favourite Keegan Messing formally retired at the end of the 2022-23 season. Messing said goodbye to competitive skating after 28 years on the ice and two Olympic Games. His final competitive season was one of the best of his career, highlighted by a silver medal at the ISU Four Continents Championships in Colorado Springs.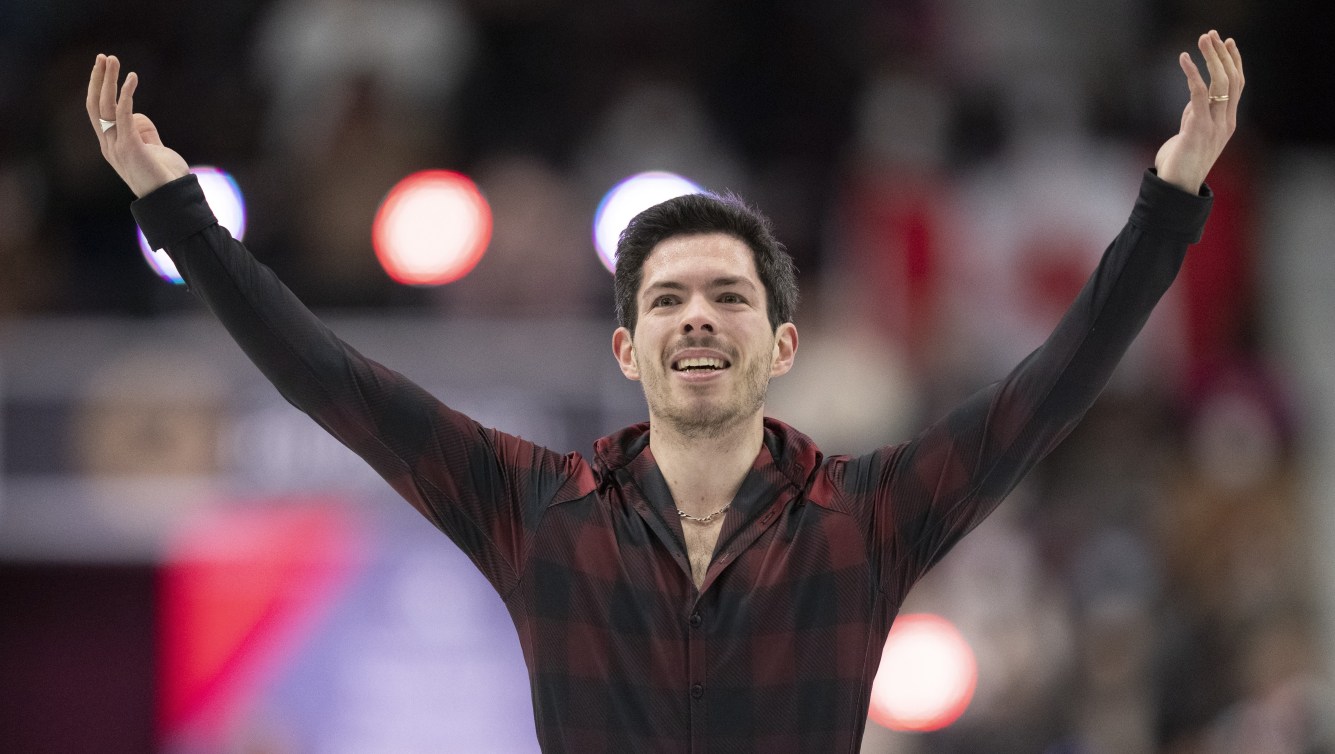 READ: The most quintessential Keegan Messing moments
"I'm just so happy that I can go out at the top, at my best. […] It's just like my stars lined up and I could retire happy now," Messing said.
Short Track Speed Skating
Competitions in Canada
World Championships
Who to Watch
The Canadian Short Track Championships at the beginning of October gave some sense of the strength of Team Canada heading into international competition this season.
Courtney Sarault, who finished second in last season's overall World Cup standings, dethroned three-time national champion Kim Boutin, one of Canada's most decorated female short track speed skaters with four Olympic medals to her name, for her first Canadian title. Similarly, on the men's side, William Dandjinou was crowned champion after defeating another three-time defending champion, Steven Dubois.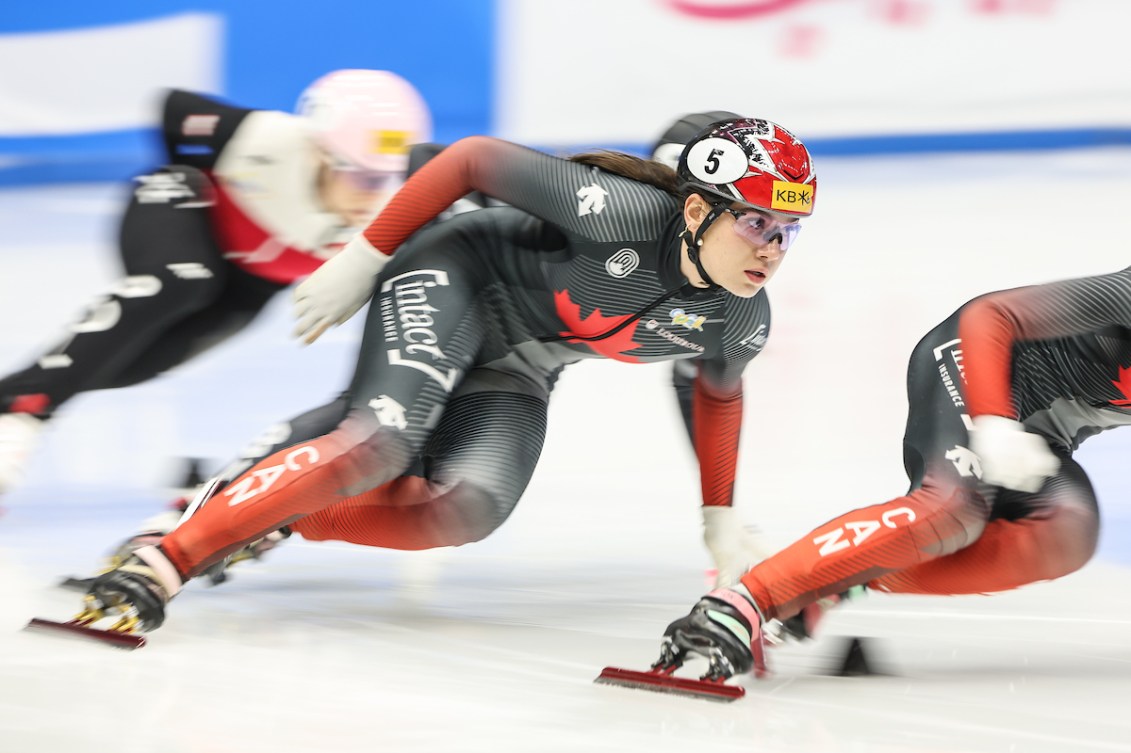 Boutin had previously announced that she will not be racing in the first World Cups of the year. Sarault will be joined on the circuit by 19-year-old Olympian Florence Brunelle, who was third at the nationals, as well as Danaé Blais, Claudia Gagnon, Renée Steenge, and Rikki Doak who all contributed to Canada's success in the relays last season.
The men's World Cup team will include four skaters who were part of Canada's 5000m relay gold at Beijing 2022 – Dubois, Pascal Dion, Jordan Pierre-Gilles, and Maxime Laoun. Along with Dandjinou and Félix Roussel, they helped Canada finish first overall in last season's World Cup standings for the men's relay. Dubois and Dion had the strongest seasons individually, highlighted by their medals at the world championships.
Canadian short trackers will kick off the ISU World Cup season on home ice with back-to-back weekends at the Maurice-Richard Arena in Montreal in October.
Retirement Rundown
Alyson Charles, who racked up 22 medals during her four years of international competition and competed at Beijing 2022, has officially retired. She will continue to serve the sport in retirement, stepping into the role of Athlete Director on Speed Skating Canada's Board of Directors.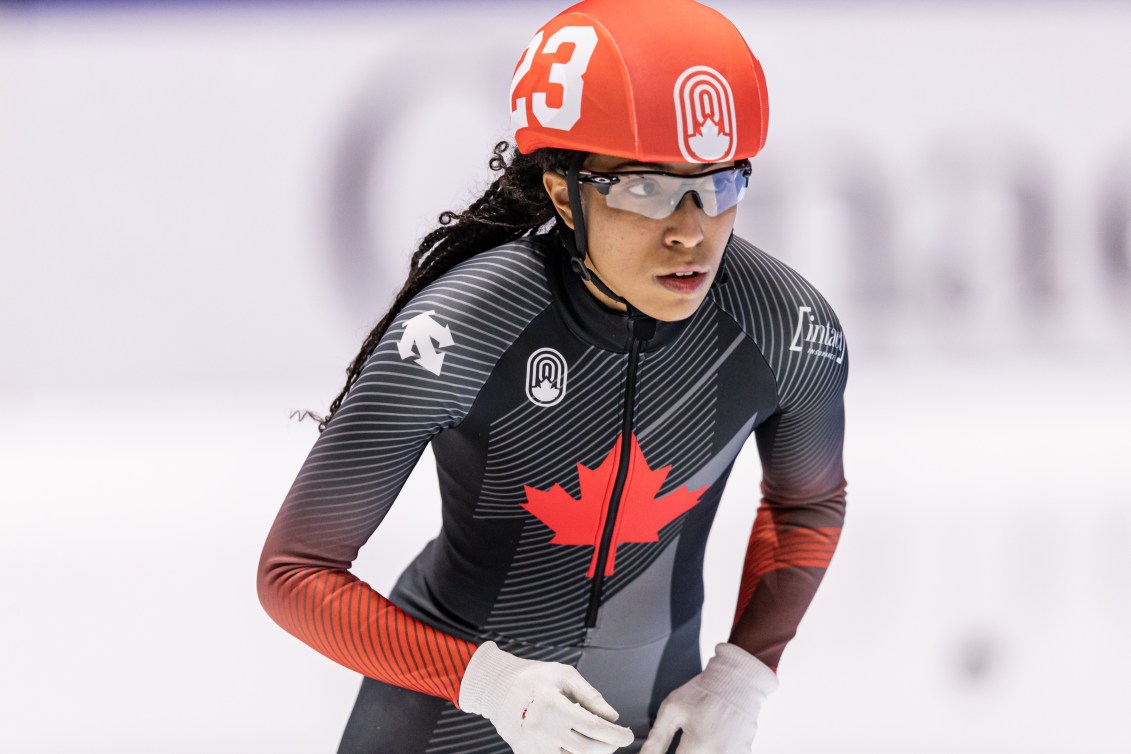 Long Track Speed Skating
Competitions in Canada
World Championships
Who to Watch
After five medals at Beijing 2022 and seven at the 2023 World Single Distances Championships, Canadian long track speed skaters are primed for another strong season.
The Canadian Long Track Championships took place during the second weekend of October and offered the first glimpse into Team Canada's prospects for the coming months.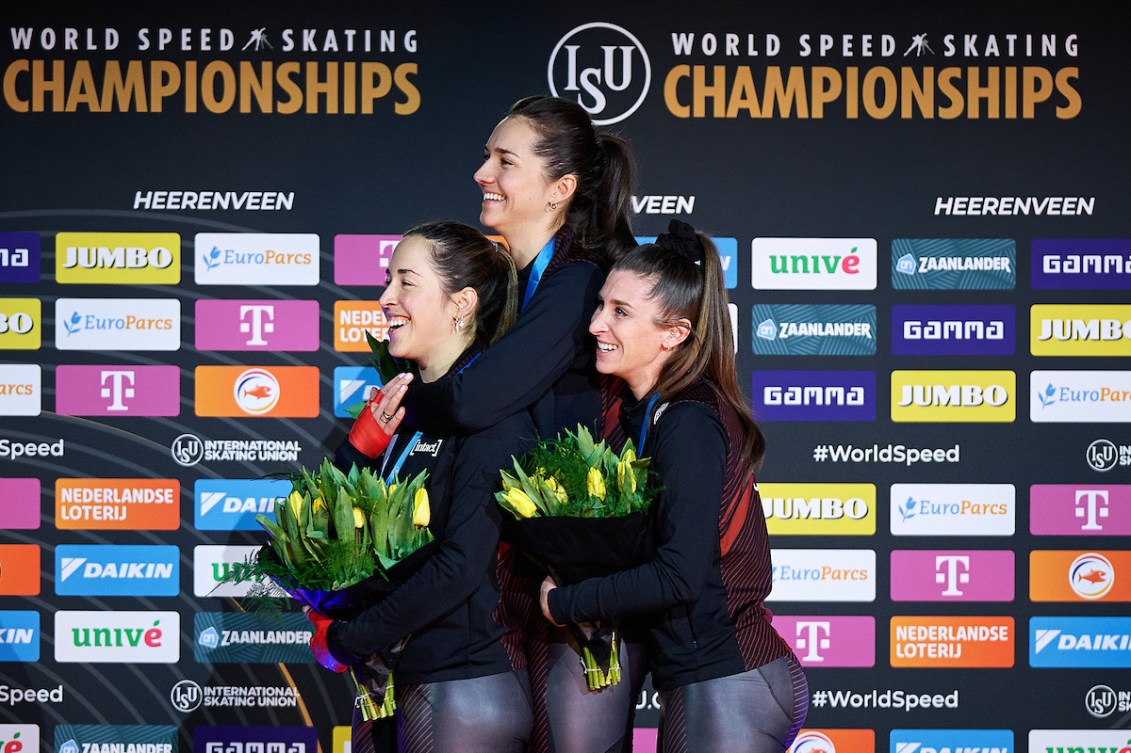 Olympic and world champion in the team pursuit, Valérie Maltais stole the show at the nationals, winning three gold medals, including the women's mass start, 1500m, and 3000m events. Her golden pursuit teammates Ivanie Blondin and Isabelle Weidemann also snagged national titles in the 1000m and 5000m, respectively.
Blondin, who is the reigning world silver medallist in the mass start, wants to compete in as many distances as she can this season. Weidemann is consistently an international podium challenger in the long distance events, proven by her Olympic medals. In the women's sprints, Carolina Hiller looks to make an impact after winning both 500m races at the national championships. She made her World Cup debut last season.
Laurent Dubreuil continues to be Canada's man to watch in the sprints. Last season, he won 1000m silver at the worlds and finished first in the overall World Cup standings for the 500m. At 37 years old, Ted-Jan Bloemen is still out there as one of the best in the world in the long distances. He won 10,000m bronze at last year's worlds after a shortened season following the birth of his son.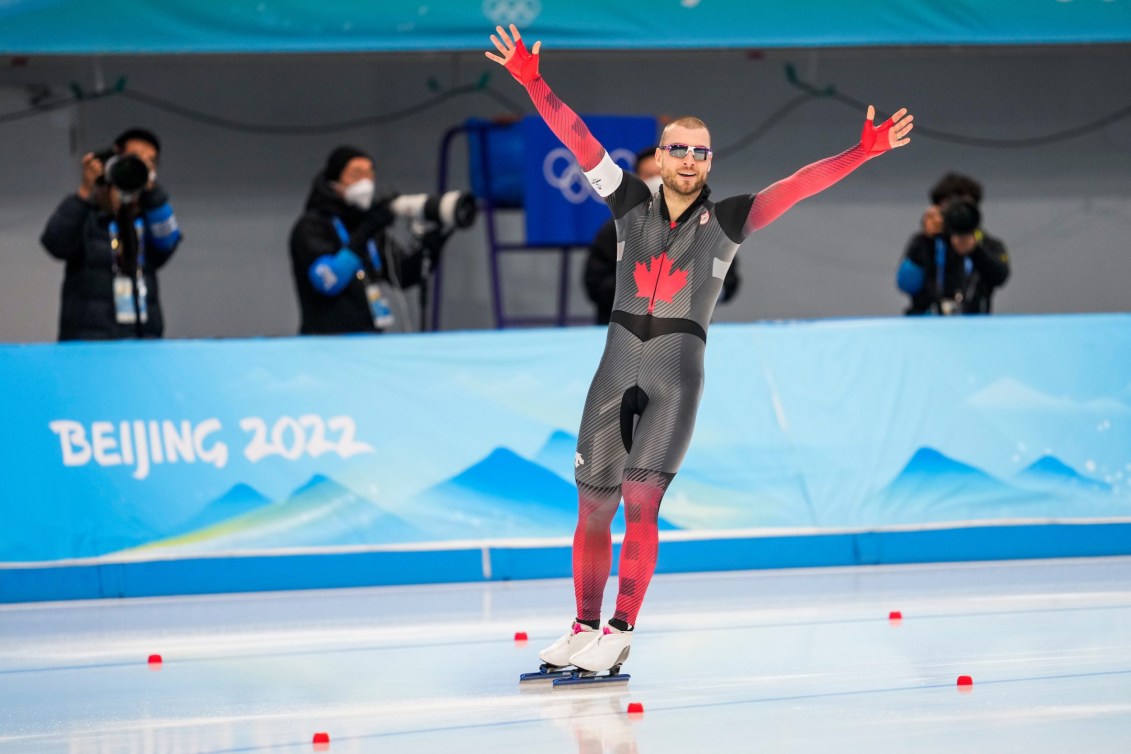 Connor Howe is making a name for himself in the middle distances. He won his first World Cup gold medal last season in the 1500m and just took the Canadian titles in the 1000m and 1500m.
Jordan Belchos emerged from the nationals victorious in the men's mass start, the event in which he won world championship silver in 2020.
Curling
Competitions in Canada
World Championships
Who to Watch
Throughout the season, Canada's top teams will compete at five Grand Slam of Curling events, which have incredible cash prizes available. But the trophies that all teams covet are the ones awarded to the women's and men's national champions at the Tournament of Hearts and the Brier, respectively. It will be those champions who will become Team Canada for the 2024 World Women's and World Men's Championships.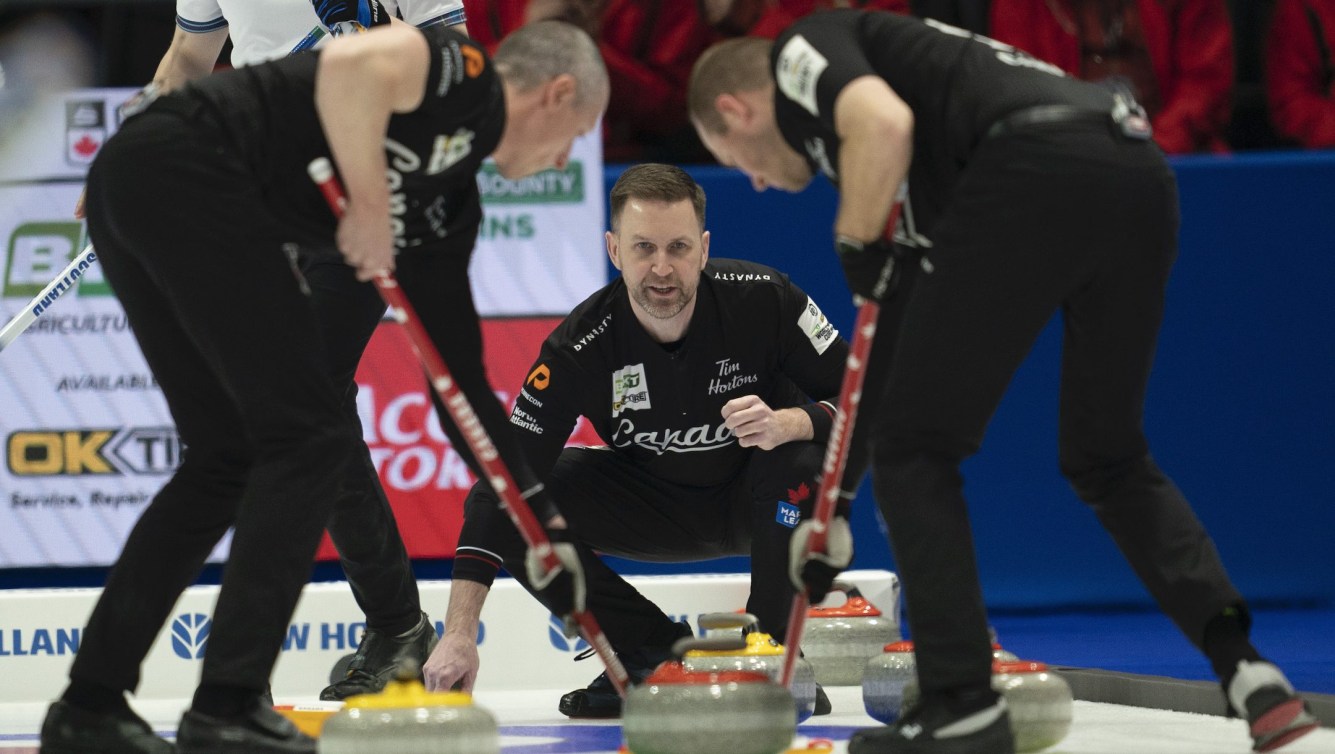 Team Gushue (Brad Gushue, Mark Nichols, E.J. Harnden, Geoff Walker) enter the season as the reigning national men's champions who won silver at the 2023 World Championships. With five career titles, Gushue has more Brier wins than any other skip in Canadian history. He also has the most individual match wins as a skip at the Brier.
But there is no lack of challengers coming for that national crown. Among the skip names you're likely to hear a lot this season are Brendan Bottcher, Mike McEwen, John Epping, Kevin Koe, Matt Dunstone, and Reid Carruthers.
The last four women's national titles have been claimed by Team Einarson (Kerri Einarson, Val Sweeting, Shannon Birchard, Briane Harris). They went on to win back-to-back bronze medals at the worlds in 2022 and 2023. They were one of the rare teams that didn't overhaul their lineup heading into the current Olympic quadrennial.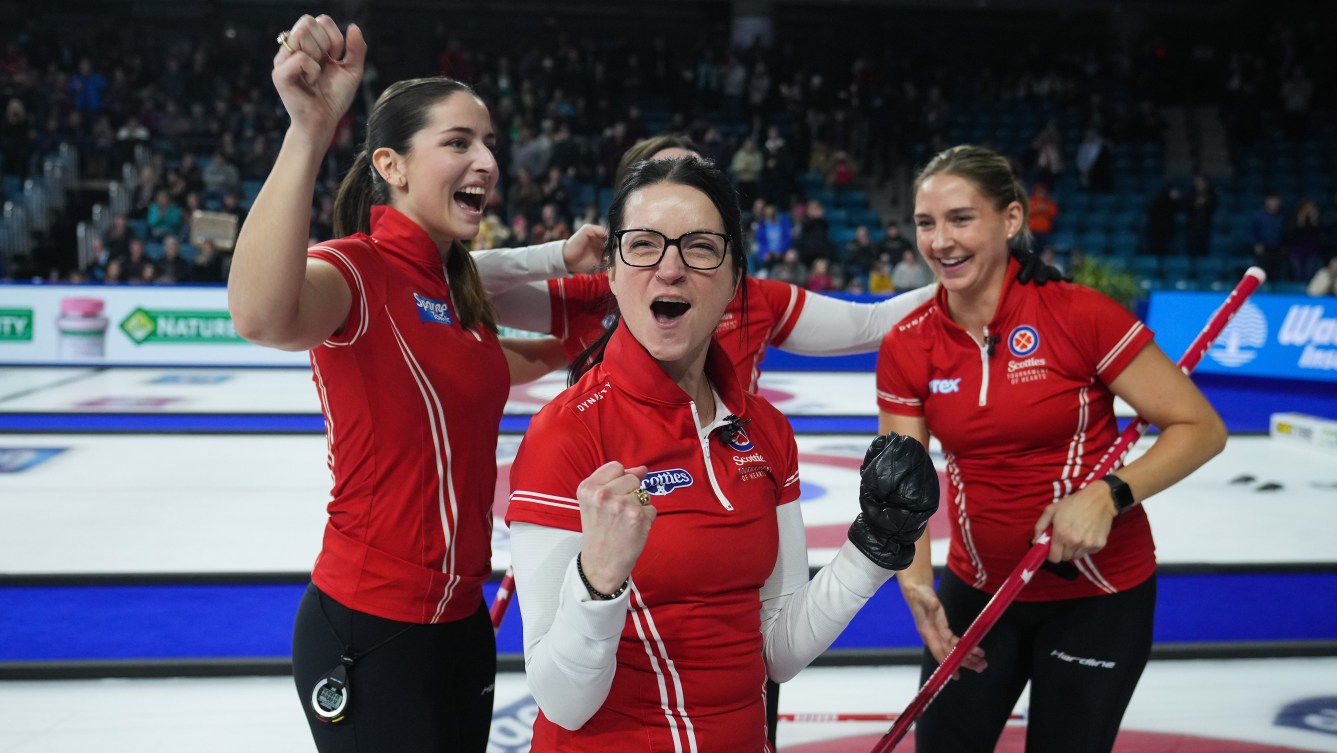 They know it won't be a picnic to win a fifth Tournament of Hearts, with the likes of Jennifer Jones, Rachel Homan, and Kaitlyn Lawes skipping their incredibly competitive teams.
All that star power means the Canadian mixed doubles scene is super exciting and super unpredictable. Last year it was Jones and husband Brent Laing who won the national title over another husband-wife duo, Jocelyn Peterman and Brent Gallant. As Team Canada, Jones and Laing finished one spot off the podium at the 2023 World Championships.
The 2024 Worlds in all three disciplines take on some added significance. The final placements will count towards a country's Olympic qualification for Milano Cortina 2026, along with the placements at the 2025 World Championships.
Women's Hockey
Competitions in Canada
World Championships
The big goal for Team Canada this season will be to avenge last year's heartbreaking loss to Team USA when the tournament was hosted on home ice in Brampton, Ontario. Team Canada had snagged world championship gold in 2021 and 2022, as well as the Olympic gold at Beijing 2022.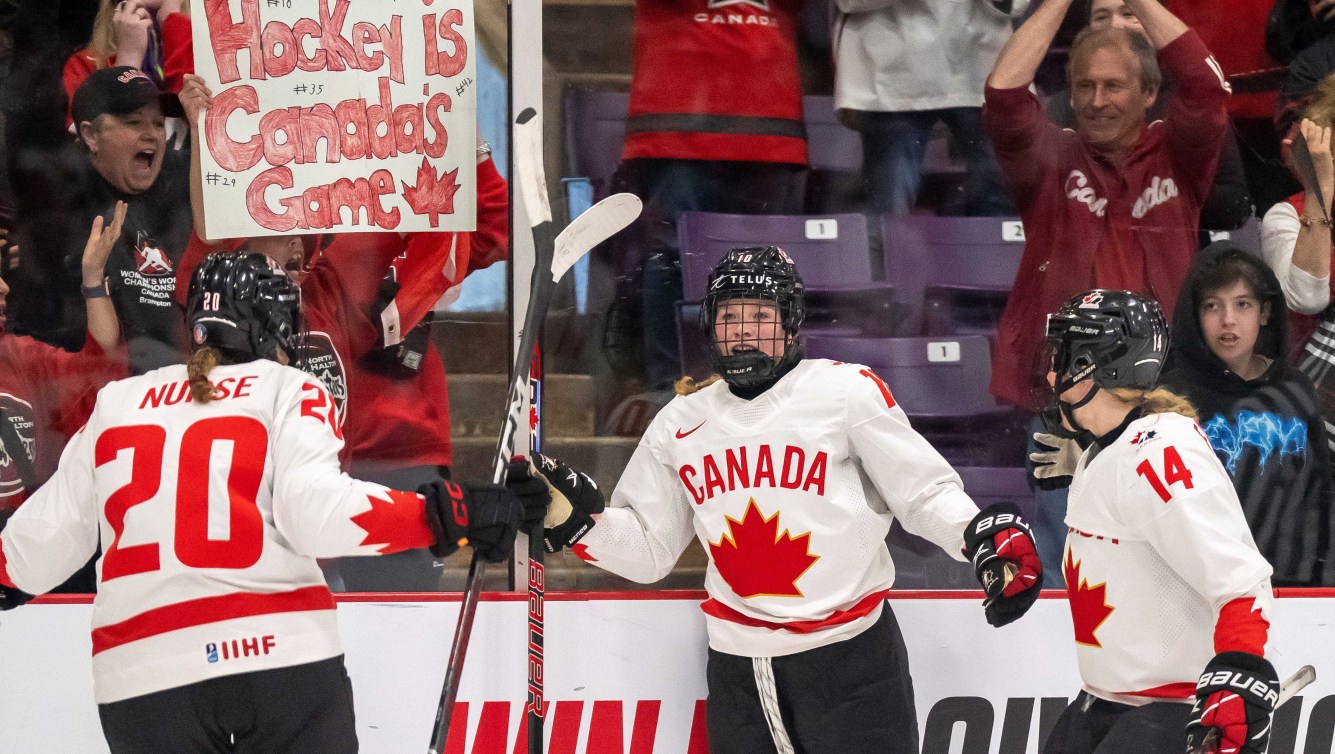 Ahead of that, the Canada/USA Rivalry Series returns, with seven games scheduled in various locations within Canada and the USA. The first game will take place on November 8 in Tempe, Arizona. The first game within Canada is set for December 14 in Kitchener, Ontario.
Who to Watch
Those clamouring for more ice time watching their favourite Team Canada players will celebrate the formation of the new Professional Women's Hockey League (PWHL). The PWHL's six franchises will include three Canadian teams in Toronto, Montreal and Ottawa.
Olympians Sarah Nurse, Blayre Turnbull and Renata Fast are set to play for Toronto. "Captain Clutch" Marie-Philip Poulin, Ann-Renée Desbiens and Laura Stacey will play for Montreal. Emily Clark, Brianne Jenner and Emerance Maschmeyer will play for Ottawa.
The full PWHL draft took place on September 18, 2023. Training camps will open November 15.